Tyler Scouton of Duluth, Minn., has always been a history buff. But he never expected a piece of the past to turn up in his own mailbox.
That's exactly what happened last week, when a 68-year-old postcard was delivered right to his home. "The first thing my eyes went to was the postmark, and the date was 1945," he told the Duluth News Tribune last weekend about his discovery on Wednesday.
Hi, folks! So far I've survived two weeks of boat training. Boy Scout camping was more rigorous than this. The Navy might be alright, but not for civilians. The confinement is bad. – Len.
According to CBS, the note was penned by Leonard Alexander Nesgoda, a naval trainee who served on the U.S.S. Cuttlefish, the submarine pictured on the postcard. It was mailed to the former occupant of Scouton's home, Sophia Gorkoski, on April 23, 1945.
Intrigued by his glimpse into the past, Scouton now hopes to learn more about the writer and the previous owner of his home, both of whom have since died. He is still piecing together Nesgoda and Gorkoski's relationship, but research has led him to believe that they were neighbors, according to the Duluth News Tribune.
Scouton has since set up a website to share his findings and to help track down the pair's descendants for more information. He posted an update on Sunday stating that he had been in contact with some surviving family members and has plans to reach out to the post office for details on why the card was so delayed.
"I find this fascinating," Scouton told the Tribune. "I've heard of little stories like this, but I've never had it happen to me."
Related
Before You Go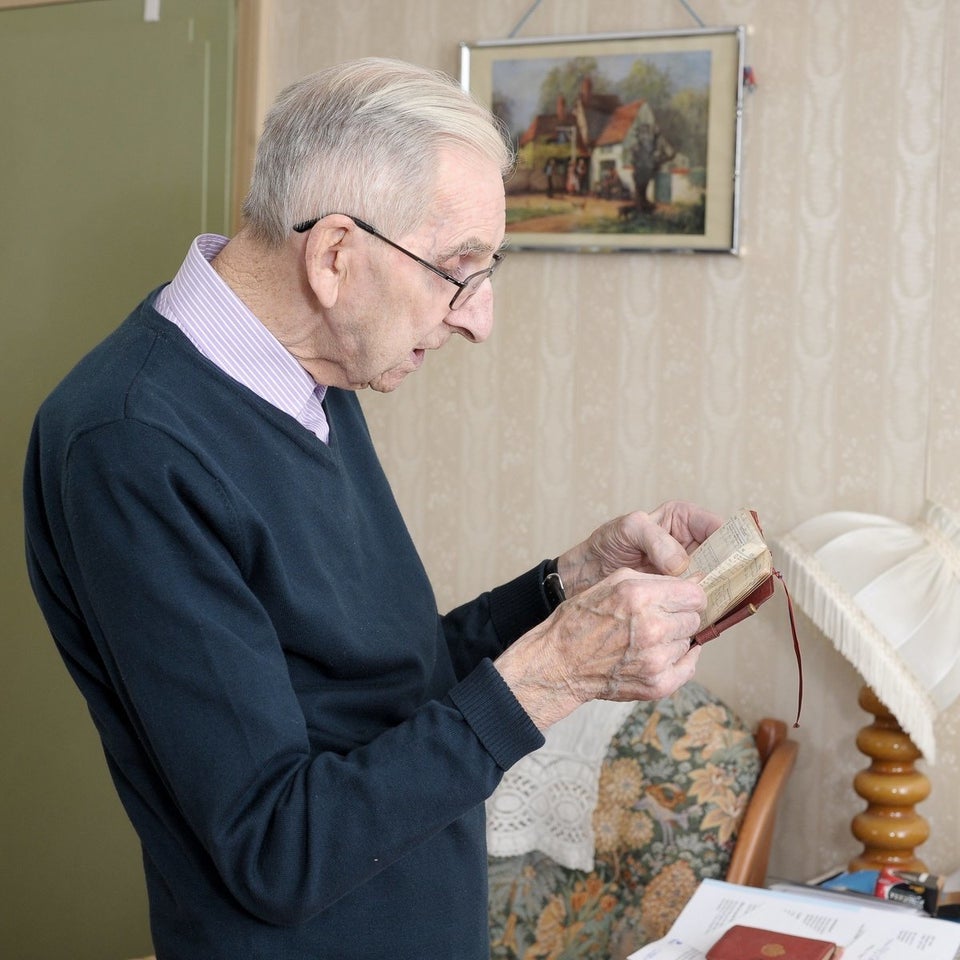 The World's Most Devoted Husband
Popular in the Community