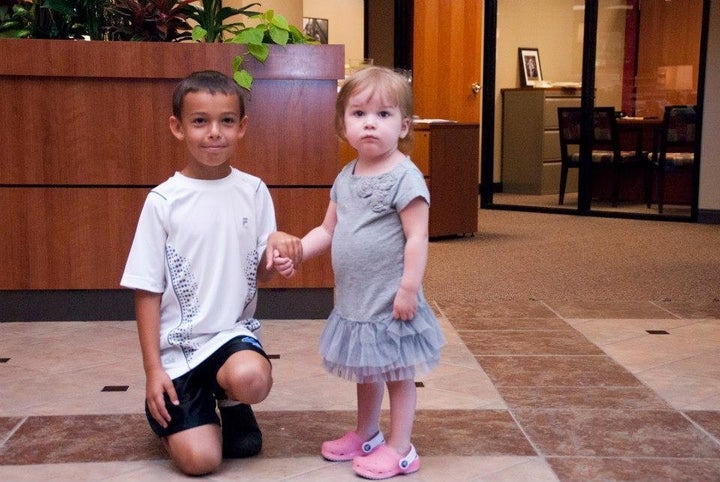 The headline of an Edwardsville Intelligencer photo of Wyatt Erber reads simply, "Youngster sees the bigger picture."
Indeed. Wyatt, an 8-year-old from Edwardsville, Ill., (population 24,220), has put the city on the map with a heart-grabbing act of generosity.
Wyatt won a scavenger hunt sponsored by the local First Clover Leaf Bank and donated his $1,000 prize to the family of neighbor Cara Kielty, a 2-year-old who is battling leukemia.
Noelle Erber, Wyatt's mom, told ABC News: "He was really aware of what cancer is. When he found out Cara had cancer, his heart sank."
Bank spokeswoman Rachel Case said to the Post-Dispatch about Wyatt surrendering his prize for Cara, "I don't know any 8-year-olds who would do this."
Trisha Kielty, Cara's mom, recalled to the newspaper a phone call she received from Wyatt a few weeks ago. "He said: 'How much chemo will $1,000 buy Cara?' I'm completely floored by him. To step up and donate his winnings…is crazy."
To make Wyatt's charity even sweeter, a group called Edwardsville Neighbors in Need has matched his donation, according to news outlets.
In May, Cara was diagnosed with acute lymphoblastic leukemia, which has a cure rate of 90 percent, the Post-Dispatch reported. Cara's progress has been positive so far, her mother said, but she has two-and-a-half years of treatments ahead.
All photos of Wyatt and Cara courtesy of First Clover Leaf Bank.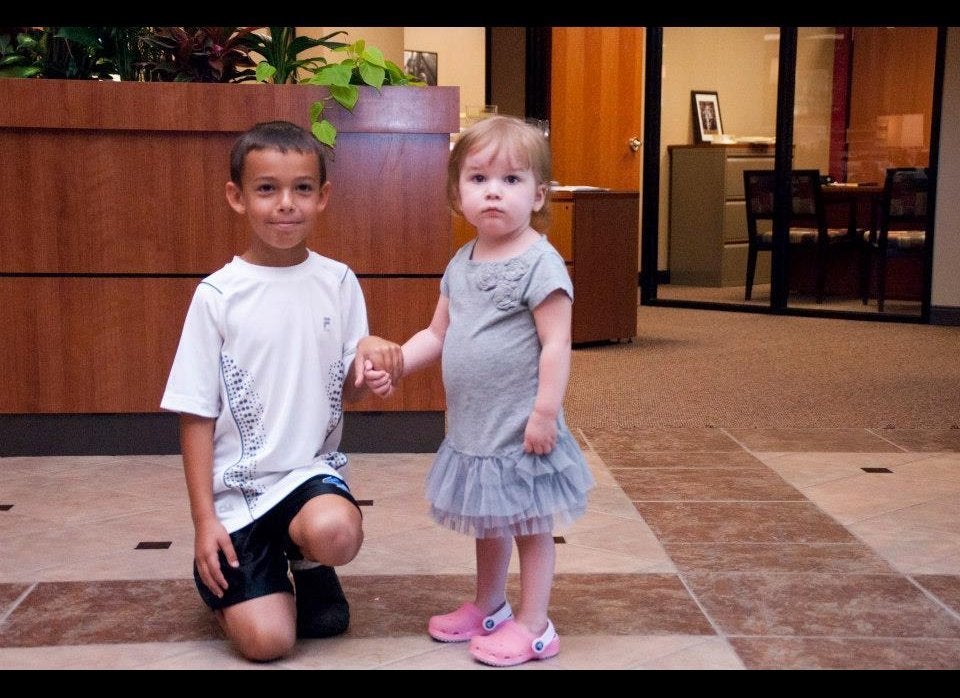 Wyatt Erber
Related
Popular in the Community