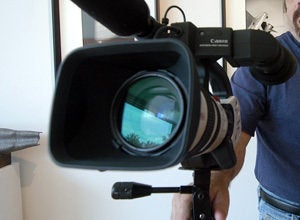 With his latest exhibit Love Me When I Want You To, Photographer Wyatt Neumann has his West Coast debut tonight at the Gregory Way Gallery on South Beverly Drive near Gregory Way in Beverly Hills. His intense, multi-platform photos are sure to add a new dimension to this tony town, where they will be displayed from the opening tonight, May 7 at 6PM, until June 11th.
Neumann's latest work captures the raw, unstaged moments that create the American experience. Whether he is shooting on large format camera or simply an iPhone, Neumann's photography connects with the truth in life.
Wyatt has been photographing since his mother bought him a Kodachrome 110 camera when he was just eight-years-old. His unusual upbringing -- from being born in a teepee in Grass Valley, California, to his stays in various communes as a child, impact his photography. He's a motorcycle-riding, in-your-face, photographic expressionist. If Hopper, Fonda and Nicholson had had a camera these would be their images from EASY RIDER.
His work as a photographer and writer/director has been recognized and awarded around the world. He currently spends time with his family in both New York City and Livingston, Montana, where he is filming in and around the communes where he was raised.
Love Me When i Want You To is a exhibit not to be missed. More information can be found at Gregory Way Gallery on the web. The show is co-curated by Julie Keyes.
Related
Popular in the Community