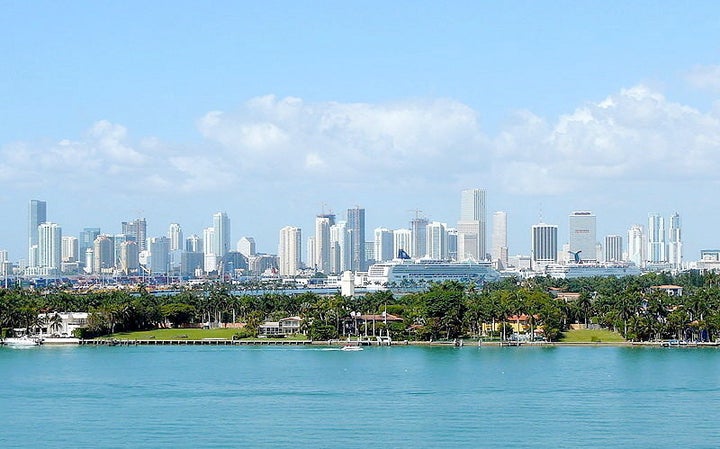 It starts with this irony: Wynwood's middle school doesn't have an art department.
Due to budget restraints it was eliminated.
For that matter, there's no music program either.
Jose De Diego Middle School is located at 3100 NW 5th Ave, on the cusp, but basically in Wynwood. Over 600 kids, grade 6-8, ages 11-14, are being denied access to the arts because there's no money to hire a teacher. It wasn't always like this. There's a room at the school filled with 20 Kawasaki keyboards and grand pianos collecting dust. There are closets filled with art supplies. How can the most burgeoning art neighborhood on the planet have public schools that don't teach art or music?
This is the question Patrick Walsh and Robert de los Rios asked themselves. Mr. Walsh is the director of WADA, the Wynwood Art District Association, and Mr. de los Rios operates Wynwood Map, a website and app chronicling the ever-changing art in the area. If Wynwood is truly an outdoor museum, these two dudes are its greatest docents. They do things not for money but because they care about the hood.
They understand the tragic irony.
Imagine you're a student at JDD Middle; you're surrounded by warehouses and walls painted in the most vivid ways imaginable, constructed by the world's most treasured and talented artists; your schoolyard is literally in the world's largest outdoor museum yet you can't learn how to paint or draw in school. Talk about being on the outside looking in. Talk about the gentrification of the future. It's not acceptable. It's a crime that an art neighborhood has public schools without art departments.
What needs remembering, almost constantly, is that the residents of Wynwood and its surrounding neighborhoods -- Edgewater, Allapattah, Brownsville, Overtown -- are poor minorities. Eighty-nine percent of students at JDD Middle are eligible for free meals. In 2014, a family of two needs to make an annual income below $20,449 to be eligible for free meals. Fifty-three percent are Hispanic, and 46 percent are black; these students and their families need to feel included in their own neighborhood. They need to be a part of what's going on and they need access to an education.
The event being planned for JDD Middle during Art Basel is big and very inclusive. It starts, of course, with art. The school itself will be used as a venue. Starting around November 25, the walls of the school will be painted by an army of international and local artists. We're talking big name artists like David Walker, Pixelpancho, Anthony Lister, RYCA, D*Face and over 30 more confirmed. There will be a concert on December 6 featuring an internationally popular musician. There will be a raffle for a chance to win art and merchandise. Other artists may donate pieces and if they do they will be sold privately. It only takes one or two pieces from some of these guys to generate hundreds of thousands (buzz is some big dogs know about this project and approve). In addition, the rest of the community is lending a hand. Gallerias like Robert Fontaine, Gregg Sheinbaum and Anthony Spinello are paying for the lifts so their artists can work. Liquitex is donating the paint. This is the beginning. It's just coming together. The goal is to raise $500,000 with all proceeds going to the school to hire teachers. And their vision goes beyond this school with the premise that this "template" could potentially be applied at other schools.
Wish this project the best.
This is awesome and it's totally grassroots community engagement.
Coming soon, students at JDD will be bragging because their facilities are getting a serious makeover that might just make them the coolest looking middle school on the planet. Just imagine how these walls will look after Art Basel, only a few weeks away.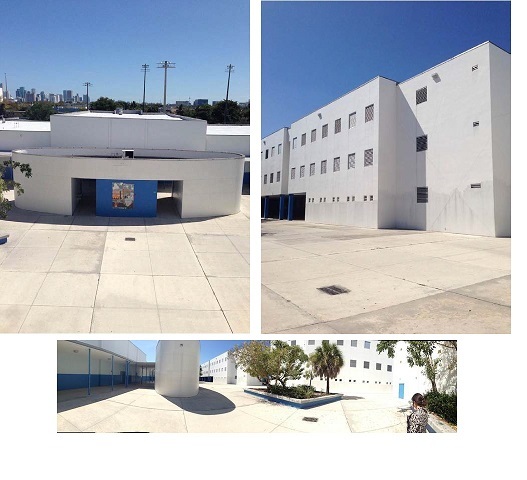 Related
Popular in the Community