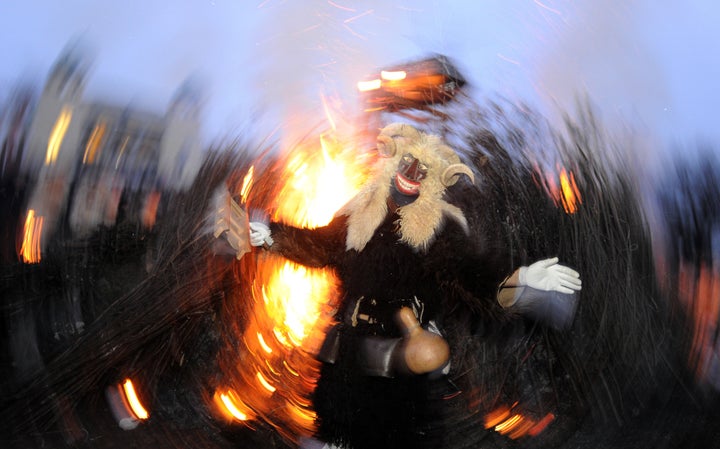 Wyoming lawmakers on Tuesday voted down the state's "Doomsday Bill," which among other things, called for the state to explore buying an aircraft carrier, creating its own currency and starting a military draft for its own army.
The Wyoming House of Representatives voted 30-27 against the bill during a session Tuesday; 31 votes are needed to pass the bill. It already was stripped Monday of provisions for the aircraft carrier and draft. State Rep. Dan Zwonitzer (R-Cheyenne) said lawmakers did not debate the bill before the vote.
"There was no discussion on it today," Zwonitzer told The Huffington Post Tuesday afternoon. "It went up and we voted."
The bill originally was pushed as a study of the state's homeland security and its approach to emergencies. The bill included a study of how the state would handle running out of food or a collapse of the nation's economic system. Zwonitzer said that he was in favor of the bill.
"It was $15,000 for a study to see how Wyoming would handle an emergency, if we were prepared for a crisis," he said. "It was an innocuous study to prepare for a crisis."
Zwonitzer said the proposals for the state to look into purchasing an aircraft carrier, buying fighter jets, creating a military, launching a draft and creating a currency were added early in the process in order to defeat the bill. He said state lawmakers were surprised by the national media attention, which they aren't used to, following the insertion of the aircraft carrier proposal.
"It was a poison pill," Zwonitzer said of the creation of the state military. "We're a landlocked state that does not need an aircraft carrier."
Wyoming does have a National Guard with Army and Air Force units.
Wyoming Gov. Matt Mead (R) told The Huffington Post during the National Governors Association conference in Washington this weekend, that he could not comment on the bill, citing the state law that prohibits him from threatening to veto a bill. He said he also tries to not comment publicly on whether he will sign a bill, but Mead noted that he was taken by surprise by the military proposals in the bill.
Mead, the co-chair of the NGA's Homeland Security Committee, said he believed the legislature should address other issues instead of ramping up the state's military.
Mead laughed off the idea of being the only governor to command his own aircraft carrier. "If we got an aircraft carrier, we'll need a bigger lake," he said.
Popular in the Community