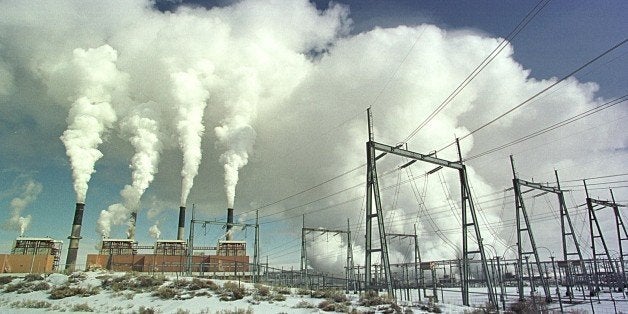 As experienced environmentalists working in the West, we are not surprised when the government impedes our efforts to protect and restore precious wildlife habitat and popular recreation areas in public lands. We do not expect the state to sue us and write laws to criminalize our work to fight water pollution. But in Wyoming, that is just what the state government did.
Western Watersheds Project has spent over a decade monitoring the impacts of livestock grazing on water quality in Wyoming. Jonathan Ratner, our Wyoming Director, spends countless field days every year assessing and documenting unhealthy levels of animal waste in streams, creeks, and rivers on public lands. He then submits his results to the Wyoming Department of Environmental Quality to demonstrate that a particular body of water should be included on the state's list of impaired waters. The identification and validation of these impacts helps WWP advocate for better livestock management on public lands grazing allotments and affirms the need for improved management of wildlife habitats.

While clean water should be in everyone's interest, the livestock industry and the Wyoming lawmakers under their control aren't so appreciative of WWP's efforts. In June of 2014, longtime anti-WWP attorney Karen Budd Falen brought a lawsuit on behalf of the ranchers alleging that WWP must have trespassed to collect water quality data. The lawsuit claims that the ranchers were harmed by trespass, but fails to present any solid evidence of the alleged trespass.
WWP filed a Motion to Dismiss the ranchers' lawsuit, and the Reply to that Motion by Ms. Falen and her clients contained the startling argument that dangerous contamination of rural Wyoming waters is not of concern because few people reside in those areas. WWP has asked the judge to dismiss the lawsuit based on various grounds and we're awaiting a ruling in the matter. At the motion to dismiss hearing this week, Justin Pidot, a skilled law professor from the University of Denver who represents WWP, summed up the ranchers' fact-deprived allegations in the following manner: "We saw you once near our land, so you must have trespassed."

Unfortunately, the Wyoming ranchers had another trick up their sleeves to thwart WWP's water quality work. In late March 2015, the Wyoming legislature passed and Governor Mead signed a law that effectively criminalizes citizen science and bars the use of data -- be it water samples, sound recordings, or photographs -- from being used to inform regulators of violations of law and policy. The law makes it a crime to collect data on "open land" outside of towns and subdivisions if the data collector lacks written or verbal permission to both access the land and collect data. The ambiguous phrase "open land" makes unclear whose permission is required to go see what wildflowers are blooming on a national forest. It is OK to not ask permission as long as you don't report back to the agency about the weed infestation around the cattle trough?
Plainly, this new law is unconstitutional and wouldn't stand up in federal court. What it will take to get the new law overturned remains to be seen. In the meantime, the Cowboy State's cows continue to pollute public waters and the real illegal activities -- violations of the Clean Water Act, the Endangered Species Act, the Federal Lands Policy and Management Act, and others -- continue.
Popular in the Community