 WASHINGTON -- Wyoming Gov. Matt Mead (R) said Saturday he is planning to sign legislation that will make his state the last in the nation to ban human trafficking.
Mead told The Huffington Post that he will sign the bill next week after a routine review by the state attorney general. The bill, which would make human trafficking a state crime and give local law enforcement more power to make arrests, passed the state legislature last week after a push by international anti-human trafficking advocates. A federal law already bans human trafficking in the United States, but advocates say that companion state laws are necessary to empower local law enforcement and offer social services to victims.
"We did not want to be the only state without that," Mead said.
In town for the annual winter meeting of the National Governors Association, Mead said that his state had not implemented a ban because of what he called a high degree of cooperation between local, state and federal law enforcement. He said that while he was Wyoming's U.S. attorney under President George W. Bush, he enforced the federal human trafficking ban effectively there without needing a state law to do so. Yet while he believes federal law enforcement has continued to do a good job upholding the ban, he worries about what may happen in the future.
"I don't know who will be U.S. attorney in 10 to 15 years," Mead said.
State Rep. Cathy Connolly (D-Laramie) told HuffPost in a phone interview that the state law is needed to address what she described as several loopholes in the federal ban, involving the definition of severe abuse during trafficking and the requirement for victims to have crossed state lines. She said her bill would allow state law enforcement to handle cases that do not leave Wyoming and use a lower threshold for abuse than what is currently the federal standard. The ban would also allow the state to provide better social services to victims, she said, and treat prostitutes involved in trafficking as victims rather than criminals.
Connolly said there were several reasons it had taken Wyoming so long to pass the ban, including a belief among some that the crime did not occur in the state.
"In Wyoming we don't consider ourselves as a place where trafficking happens," she said. "This is a recognition that it does happen here."
Academy Award-winning actress Mira Sorvino, a United Nations goodwill ambassador focused on human trafficking, has criticized Wyoming for lacking a state ban. In December, Sorvino singled out the state during a speech to the National Conference of State Legislatures on the trafficking. Sorvino also pressed her case to state Sen. John Hastert (D-Green River) when they discussed the issue during the NCSL meeting.
"To be the last state in the nation -- you have to wake up and smell the coffee," Sorvino told Hastert.
Before You Go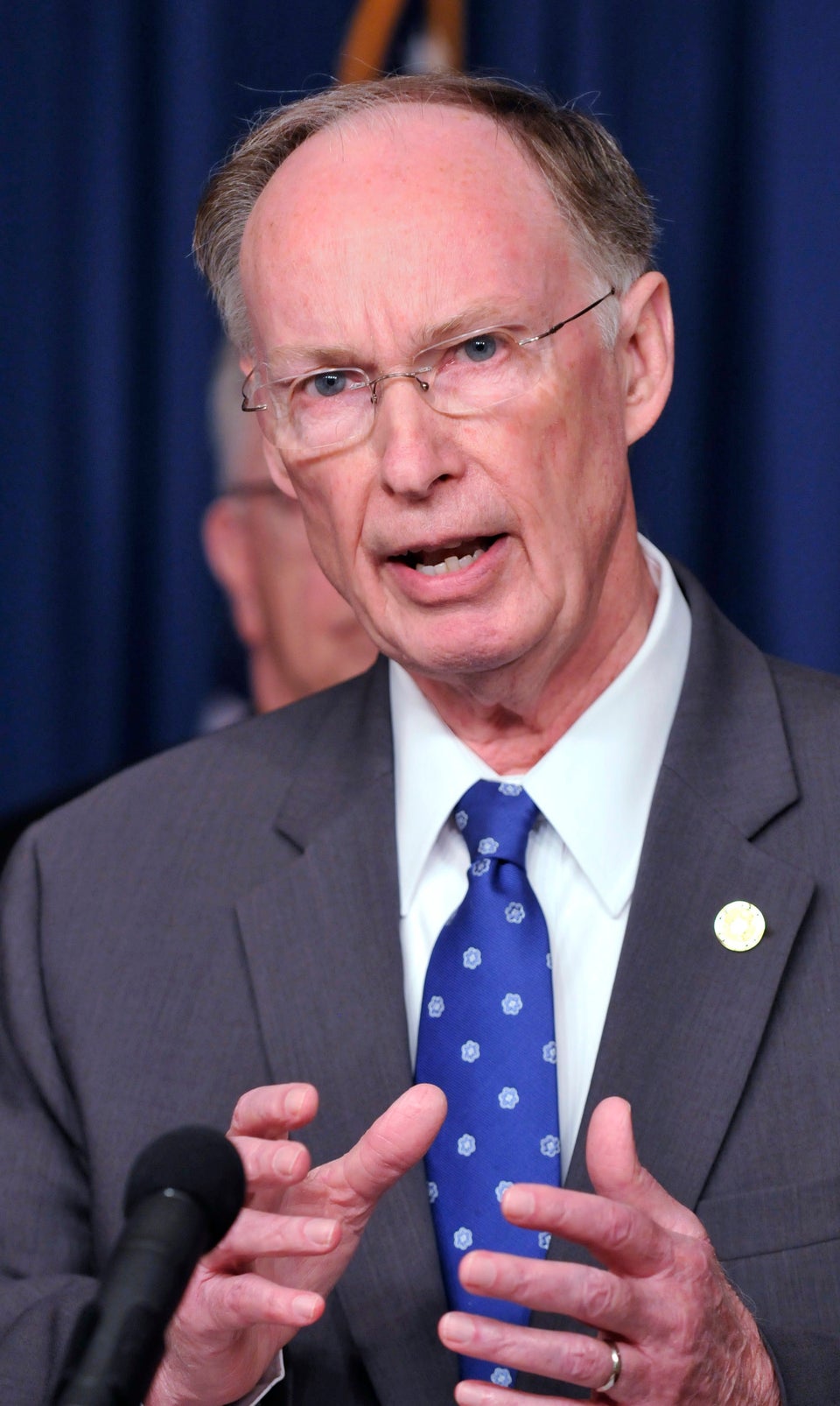 United States Governors
Popular in the Community