EMBLEM, Wyo., Aug 24 (Reuters) - U.S. Senate candidate Liz Cheney received a mostly warm welcome from some 300 conservative Wyoming voters on Saturday despite having committed a political gaffe by mistakenly buying the wrong fishing license.
Cheney, the eldest daughter of former Vice President Dick Cheney, announced last month that she will challenge incumbent Senator and fellow Republican Mike Enzi in an August 2014 primary.
But Cheney's entry onto the political stage in this deeply conservative state, where hunting and fishing are sacred rights, was marred by reports that she had inappropriately obtained a resident fishing license after living in Wyoming for just a few months.
State law requires a year of residency before applying for such a license, which is less expensive than ones for visitors or newcomers.
"When I went in to purchase a license, the clerk asked if I was a resident. I said yes because I was living in Wyoming," Cheney said in a statement this week.
She said she didn't realize there was a 365-day requirement, and blamed the store clerk for not asking how long she had lived in the state. She paid a $220 fine a few days ago.
When asked by a Reuters reporter whether she thought voters would hold the mistake against her, Cheney said that she only wanted to talk about "the issues."
But some voters who attended the barbecue luncheon in the tiny northern crossroads town of Emblem said they were disappointed in Cheney, and the license mistake was an issue for them.
"She should have known better. Those of us that live here know better," said Randy Blackburn, a hunter and professional nuisance animal trapper who lives in Cody, near the eastern boundary of Yellowstone National Park.
Blackburn said he thought Cheney was "pulling a Hillary," referring to former Secretary of State Hillary Clinton's move to New York before winning a Senate seat there.
Cheney, an attorney whose family has deep Wyoming roots, spent much of her youth and adult life in Virginia, where she worked in the U.S. State Department during the administration of President George W. Bush.
"I like what she has to say," Blackburn said, "but I'm probably still going with Enzi."
Cheney and Enzi have both spoken out against federal healthcare policy, calling "Obamacare" a mistake that must be undone.
Some Wyoming voters are unhappy with Enzi for being one of three Republican senators in the so-called "Gang of Six" who in 2009 sought to compromise on healthcare, and Cheney appears poised to make that a campaign issue.
"Too often, what's happening today is all the compromise is coming from our side," she said, calling that approach "capitulation." (Reporting by Ruffin Prevost; Editing by Mary Wisniewski and Xavier Briand)

Before You Go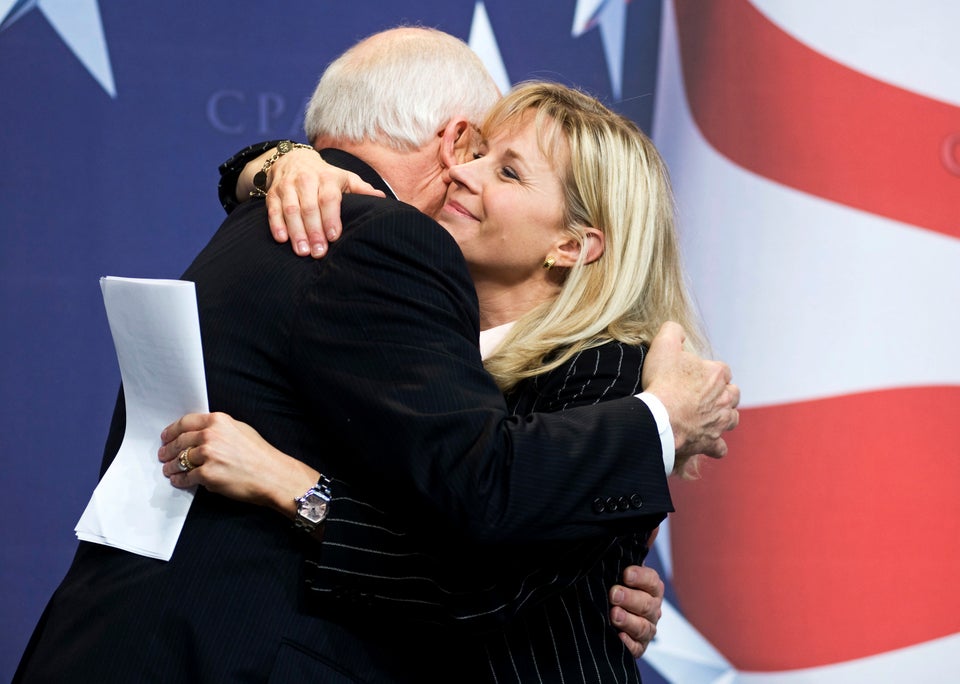 Dick & Liz Cheney
Popular in the Community