After an investigation uncovered abuses at a Wyoming pig farm, nine workers there have reportedly been charged with animal cruelty, according to the Humane Society of the United States (HSUS).
A Monday press release from the animal advocacy organization said the Wyoming Livestock Board and the Platte County Attorney's Office have brought animal cruelty charges against nine employees of Wyoming Premium Farms. According to the HSUS press release:
Wyoming Premium Farms' Assistant Manager Shawn Colson was charged with seven counts of animal cruelty. Others charged with cruelty include Bryan David Bienz Jr. (two counts); Kali E. Oseland (four counts); Edward Raymond (Jake) Pritekel (three counts); Richard Pritekel (four counts); Kyla Erin Adams (two counts); Steve Perry (three counts); Jarrod Barney Juarez (two counts), and Patrick D. Rukavina (three counts). An animal cruelty conviction in Wyoming carries a maximum penalty of up to two years in prison and/or a $5,000 fine.
The Platte County Attorney's Office told HuffPost they could not comment on an ongoing investigation, and Platte County Circuit Court could not be reached for comment.
In an exclusive interview earlier this year, an HSUS investigator told HuffPost, "When you walk in, all of these sows are showing this volume of insanity. They're swaying, they're biting the bars, they're listing in front of the cages and they're docked and bloody."
She claimed the workers "would just kick a sow in the face to get her to turn around, and the sow would scream and run away. ... And they think it is normal, because they've just been doing it for so long, or because that's just how everybody else does it, or just because that's the easiest way."
At the time, Wyoming Premium facility manager Doug DeRouchey told HuffPost that the offending employees had been fired, and the company was working to ensure that "the animals that are still there are being well taken care of and there's no more issues."
Animal advocates argue that cruelty on factory farms is all too common. Despite these claims, some states have embraced "ag gag" laws to criminalize gaining access to a farm facility under false pretenses, making it even more difficult for animal advocates and organizations like HSUS to conduct undercover investigations.
WATCH the HSUS video and scroll down for photos (WARNING -- GRAPHIC):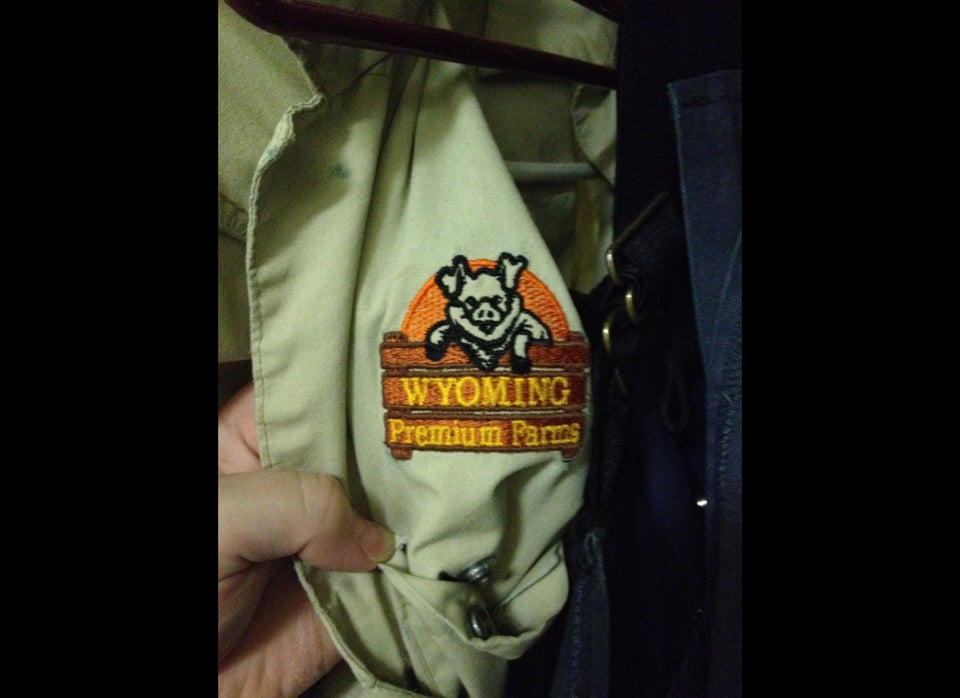 Humane Society: Wyoming Premium Farms
Related
Popular in the Community