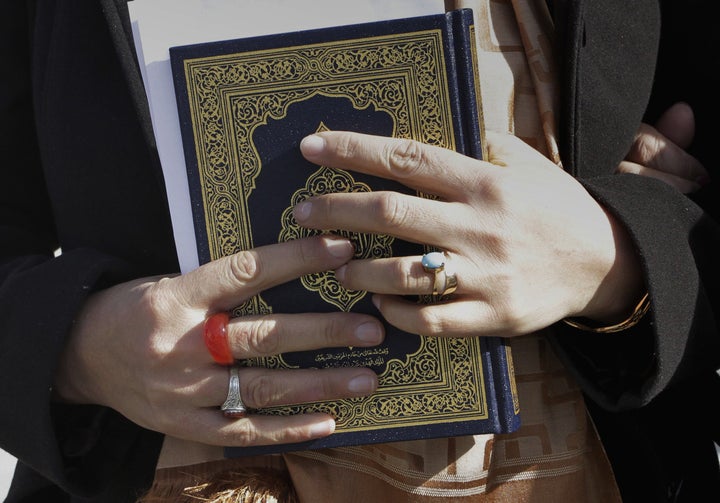 Wyoming recently became the latest state to preemptively address the supposed "creeping threat" of Islam and Sharia law by proposing legislation that would forbid its tenets from being considered in the state's legal system.
According to the Billings Gazette, State Rep. Gerald Gay (R) proposed the constitutional amendment "as a 'pre-emptive strike' to ensure judges don't rely on Shariah [sic] in cases involving, for example, arranged marriages, 'honor killings' or usury cases."
Oklahoma dealt with a similar measure last year, a prohibition of Sharia that was passed through a ballot amendment in November, but soon thereafter blocked by a federal judge.
Texas is also in the midst of drafting a proposal with the same intent. Texas State Rep. Leo Berman (R) has put forth legislation reading: "A court of this state may not enforce, consider, or apply any religious or cultural law."
As Talking Points Memo points out, one study placed the number of Muslims in Wyoming at a mere 263. In a state with about 540,000 residents, that constitutes roughly five-hundredths of a percent of the population.
Calling all HuffPost superfans!
Sign up for membership to become a founding member and help shape HuffPost's next chapter