GILLETTE, Wyo. ― Marlayna Walker is a lifelong Christian. She thinks abortion should be banned. She doesn't support gay couples adopting children. And she doesn't like the idea of transgender people using public bathrooms that match their gender identity.
But ask Walker, a 30-year-old mother of three, if she wishes her state's laws were more restrictive on those issues ― some of which were recently debated in the Wyoming Legislature ― and she'll tell you absolutely not.
"I definitely don't care about passing laws to prevent gays from adopting," she said, bouncing her 18-month-old son, Zeke, in her arms outside a local bank in this northeastern Wyoming coal town. "I don't want my legislature to do that. These are just my beliefs."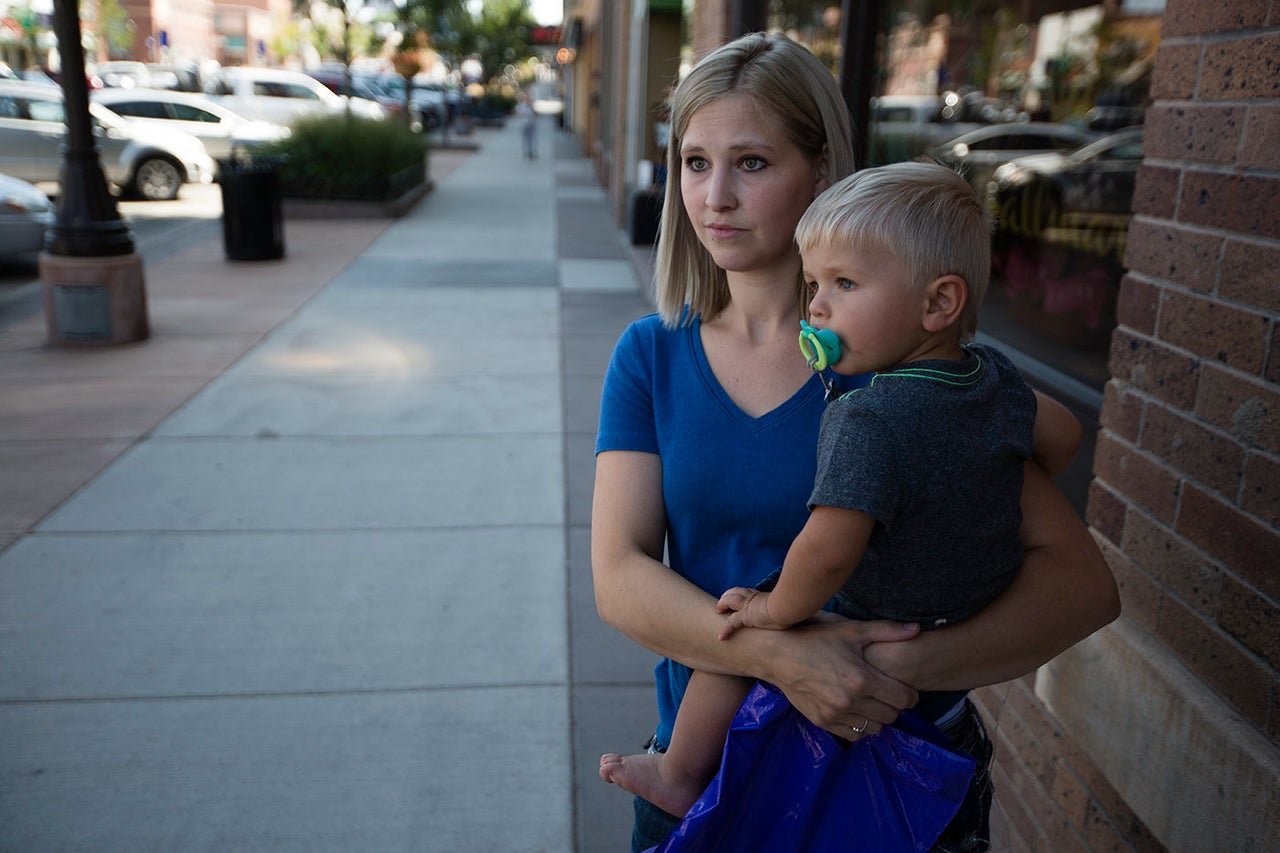 About 40 miles away in the tiny town of Wright, Lori Sanders is wiping down a counter at Hank's Roadside Bar and Grill, a hot spot for local miners when they get off work. She'll tell you people don't care much for politics here; it's more of a party scene, with late nights of Jägermeister shots and customers fumbling for quarters at 2 a.m. to try to fish sex toys out of the claw machine in the back.
Sanders, who has tended bar here for years, says her favorite part of the job is just seeing how accepting everyone is of each other. It may not be the most diverse area; it's an overwhelmingly white, working-class community. But anyone is welcome, she said, and that's part of what being a Wyomingite means.
"We don't put anybody to the side because of who they are," said Sanders, 43. "I know so many gays and I know so many different religions and stuff, that if they was to walk in here right now, I would hug every one of 'em."
Judging by the numbers, Wyoming is the most conservative state in the country. Every statewide elected official is Republican, as are 78 of the 90 state legislators. President Donald Trump won all but one county last year, and the 68.2 percent of the vote he received here was the highest in the nation. More Wyoming residents self-identify as "conservative" than in any other state, according to a Gallup poll released earlier this year, outnumbering self-identified "liberals" by 35 percentage points.
Yet, there is a confounding aspect to the way conservatism expresses itself in the Cowboy State: Some of the most hot-button social issues haven't caught on.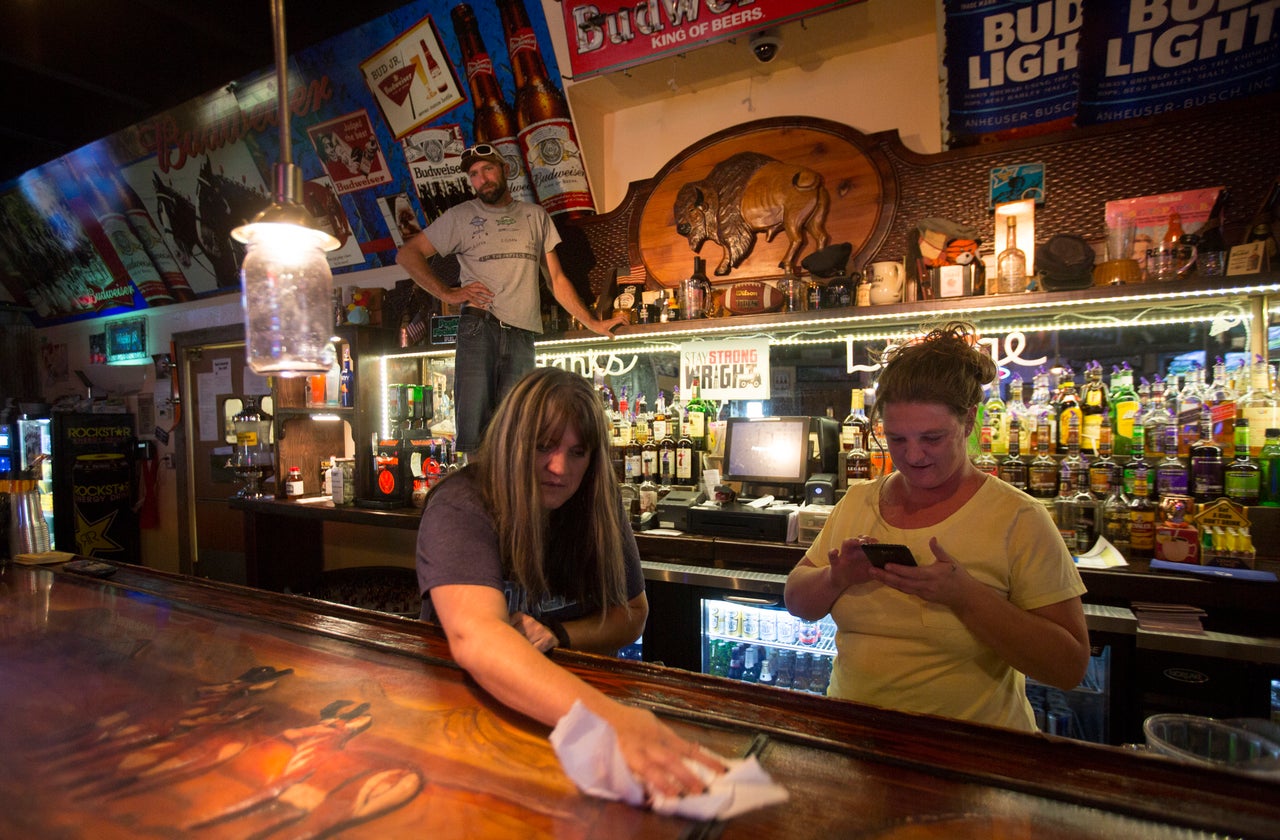 In the last legislative session, a proposed "bathroom bill" targeting transgender people never made it to the floor. Gov. Matt Mead (R) vetoed a bill that would have allowed people to carry guns into state and local government meetings, saying its effects were murky. While Wyoming lacks easy access to abortion facilities as it is ― the only clinics are in the town of Jackson ― legislation aimed at further restricting reproductive rights routinely fails, despite a couple of related measures that recently passed.
Political issues are much the same. As Republican legislatures in far more moderate states scramble to pass stringent laws requiring official identification to vote in elections, Wyoming voters can register at the polls on the day of the election — no ID needed. Secretary of State Ed Murray (R) has railed against the Trump administration's Advisory Commission on Election Integrity, calling it a precursor to unconstitutional overreach in state elections.
It appears Wyomingites have their own ideas about what it means to be conservative.
HuffPost and the Casper Star-Tribune drove around eastern Wyoming talking to people in supermarkets, in bars and on the streets to find out what they make of their state's unusual breed of conservatism. There was a clear theme: In a state as vast as Wyoming and with so few people in it ― it's the least populated in the country, with 585,000 residents ― people mostly just want to live and let live.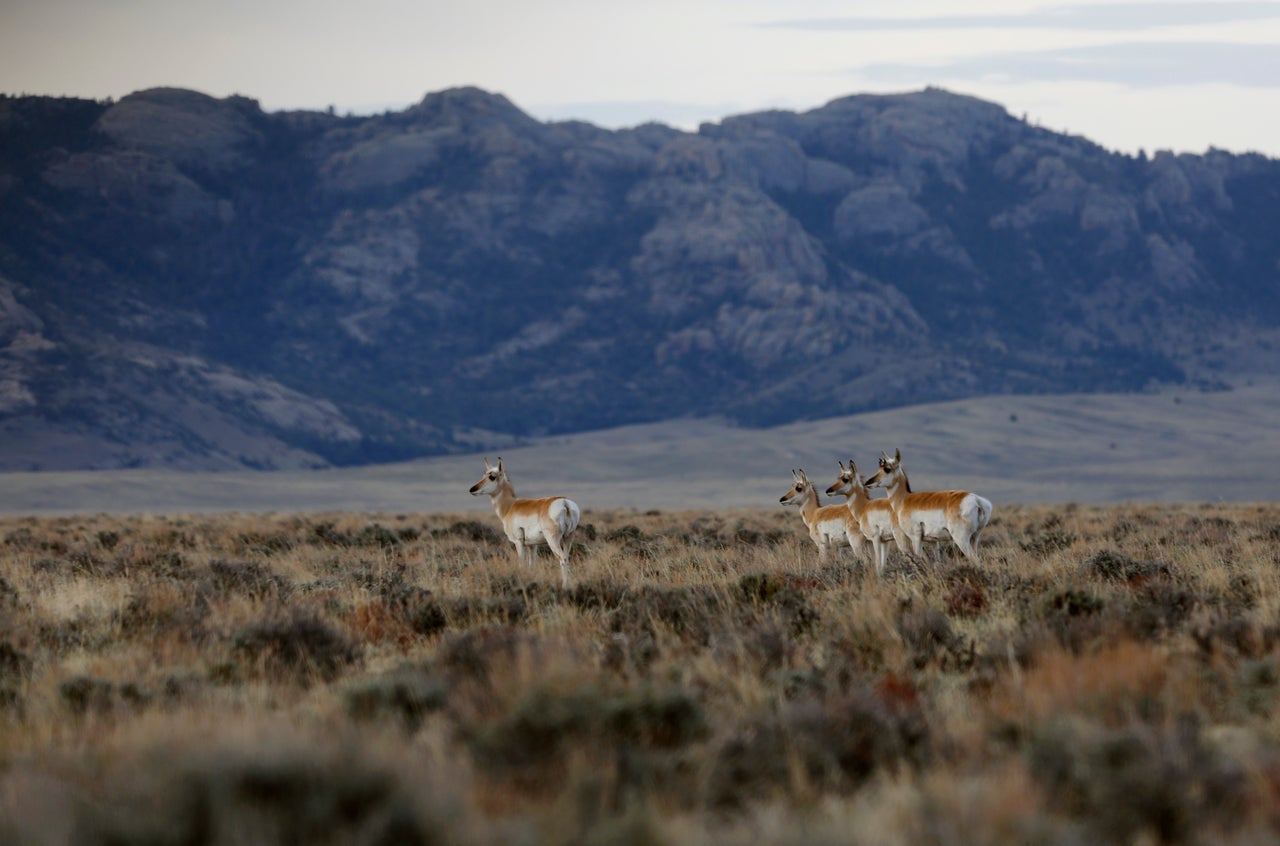 Walker, a stay-at-home mom, said she's way more concerned about being able to afford health care for her kids than having an ideological debate about who has to pee in which bathroom.
"We're struggling," she said. "We pay $1,000 a month for [post-employment health insurance]. My husband runs a small business. He doesn't have enough employees to provide health care."
Things like transgender bathroom bills "don't affect me," Walker added. "We should do what's best for most people."
Carl Kruzich, a 63-year-old retired plumber in Casper, said he thinks people are too focused on political labels and that they don't really matter.
"Who am I to decide what's for anybody else?" he asked.
"Every time people talk about liberals and conservatives, they've got to explain it to me again so I can figure out what the hell I am. I'm serious. I could give a flying fuck," Kruzich said. "Just get along. Work things out. Isn't that what we're supposed to be doing?"
Politicians in the state seem to understand this message. The Wyoming Legislature meets for less than two months each year in Cheyenne and lawmakers generally hold full-time jobs outside of politics. With a packed agenda when lawmakers do get together, there often simply isn't time to spend on divisive topics, said Republican political consultant Bill Cubin.
"Rank-and-file legislators, they'll tell you, 'We have so little time down in Cheyenne in the legislative session. We have to get budgets done and fund infrastructure and set policy that is impacting people today,'" Cubin said. "A lot of those social issues fall through the cracks."
There are other dimensions to the state's unconventional politics. In a sit-down interview, the governor said that despite Republican dominance, there is a significant diversity of opinion within their ranks. He speculated that because it is such a red state, there are some politicians who might be Democrats in other states but slap an "R" after their name here.
"I have close friends who I think, many will even say, 'I am more closely aligned with the Democratic Party, but I want relevance in terms of how I participate in the political process,'" Mead said. "I do think that happens."
He also thinks politics is inherently different in a state with so few people.
"When we talk about policy, it's not on academic terms. It affects your cousin and my sister. It affects our neighbor," Mead said. "I think that's why trust is not limited to just a 'D' or an 'R.' It's, 'We want you to delve into this because what you do in a citizen legislature with a small population, you will effect change.'"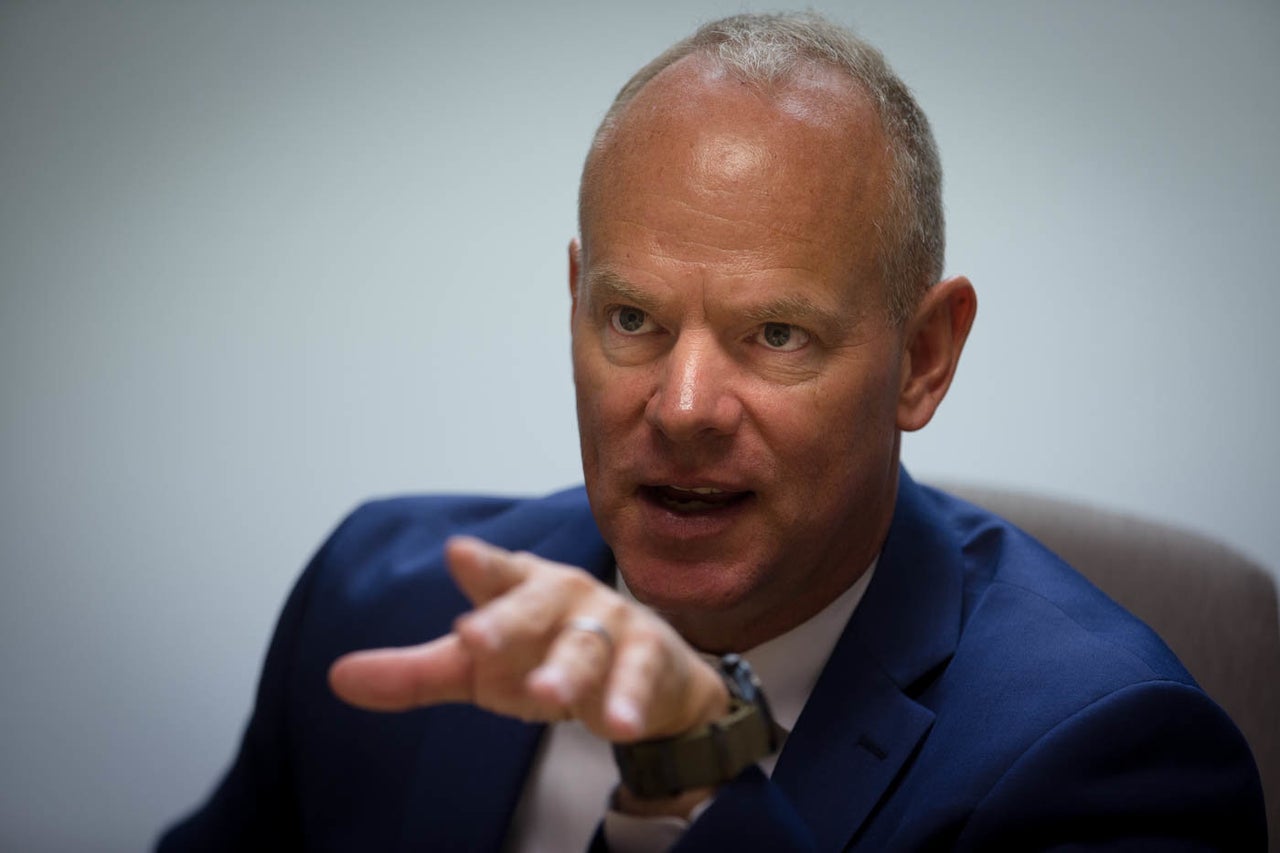 Perhaps that is how state Treasurer Mark Gordon, a former member of the Sierra Club and donor to Democrat John Kerry's presidential run in 2004, can be considered a front-runner in the Republican primary to replace Mead next year.
It's not to say Wyoming doesn't embrace traditionally conservative policies in certain areas. It has some of the lowest property and sales taxes in the country, and no personal or corporate income tax. Even while facing a budget deficit of several hundred million dollars, leaders in the Legislature have shown far more interest in slashing services than raising revenue.
When it comes to natural resources, the lifeblood of the state's economy, nearly all politicians call for more state control and less federal influence on drilling and mining regulations.
And political observers see some social issues advancing in the Legislature, too. They point to two bills regulating abortion that passed last year ― the first ones on this issue to become law in nearly 30 years ― as well as a larger trend toward GOP litmus tests in the form of candidate questionnaires and anti-tax pledges.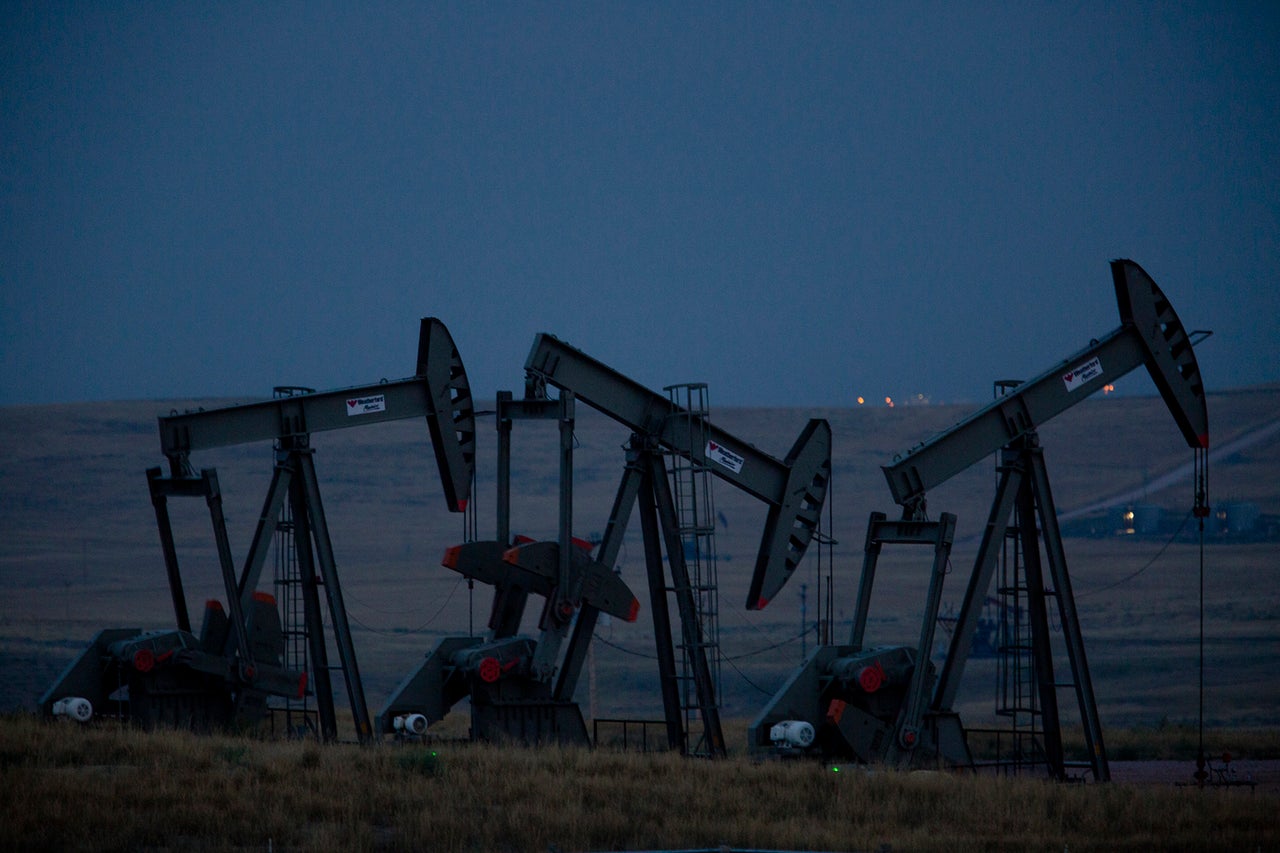 "Are you a Republican in name only?" is how Marguerite Herman, a longtime lobbyist for the League of Women Voters in Wyoming, describes this new attitude in GOP political circles. "I mean, that phrase never used to come up. It comes up all the time now."
Some residents wouldn't mind if party leaders tackled social issues a bit more. Kathy Gaffney of Gillette said she's struggling with how liberal her daughters have become since they went off to college and moved to Colorado.
"They believe in everything: gay rights, abortion, you know, just anti-religious type things," said Gaffney, 68, a recent retiree. "I do not want any of those things going on."
Denise Lubken, her friend standing nearby, just laughed. She put her arm around Gaffney and said she used to get upset about those issues. But after moving to Wyoming several years back with her husband, she said, she's moved past the days of "looking for causes and jumping up and down and screaming them."
Life is slow here, said Lubken, a 60-year-old former school counselor. Communities are small and spread apart. People are more interested in trying to connect with each other ― and accept each other for who they are ― than in trying to conform to whatever the Republican Party considers to be a true "conservative," she said.
"I'd rather have a relationship with people," Lubken added. "What's the alternative, 'I can't care anything about you because you believe in something different?' Just a bunch of fighting and screaming? We just don't do that."