Wyoming is mountain country and land of adventures. Get ready to be wowed by the awe-inspiring sights in the state's two national parks.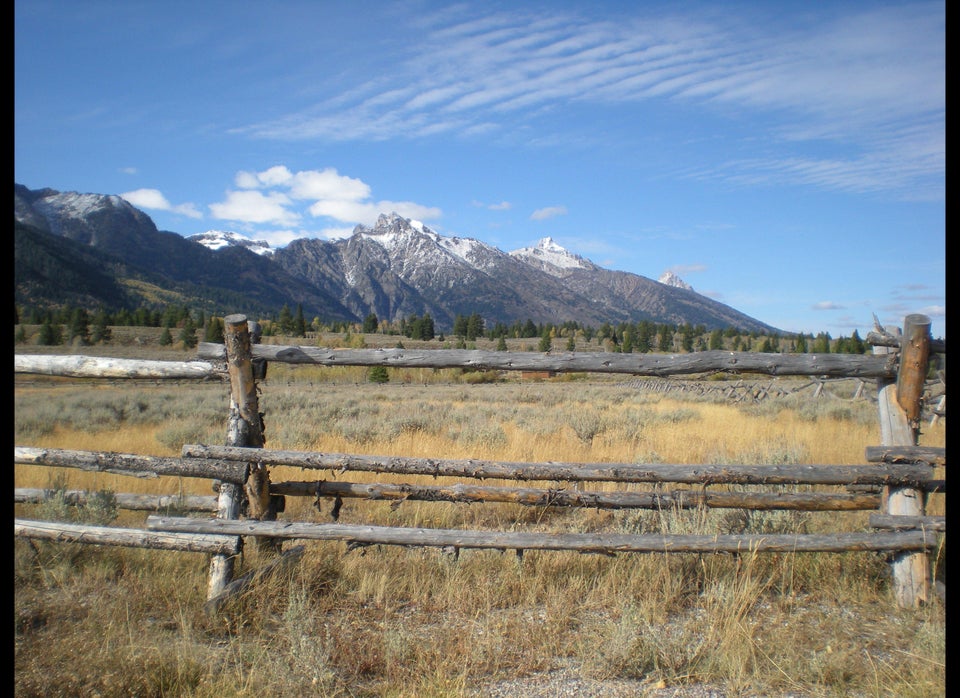 The northwest region is known as Yellowstone Country and a top-pick vacation destination for all ages. Here you will see and explore some of the most-photographed vistas in the world. Wyoming is famous for its wide-open spaces, abundant wildlife and seasonal adventures. By experiencing Wyoming, you'll undoubtedly be humbled by the endless and glorious sites.
Tour Yellowstone National Park
Visitors can tour Yellowstone in their own vehicle. Van or bus tours are available, too. Spend a day in the canyon area of Yellowstone. This area is a great hiking spot with stunning scenery. You'll be surrounded by craggy peaks, placid lakes and tumbling waterfalls. For hot springs, head to Mammoth, the park's headquarters, and stay at Mammoth Hot Springs. You'll see plenty of elk lingering in groups, but beware and don't get too close. For a golden-sunset walk, Yellowstone Lake has a pristine shore. Grab a seat at the banks and soak in the dipping sun. A trip to Yellowstone is not complete until you have visited America's famous geyser, Old Faithful. It erupts every 60 to 100 minutes and upward of 184 feet. As of June 2013, the entrance fees for seven consecutive days for both Yellowstone and Grand Teton national parks is $25 per vehicle and $20 for motorcycles. For bicyclists and hikers, the fee is $12. Military is free. And the lifetime fee for seniors 62 & above is $10.00.

Ride a Horse
A Western horseback ride fulfills the dream of riding out on the Ponderosa. Of course there are still real cowboys in Wyoming, so this is the place to don a cowboy hat and ride off into the sunset.
The Grand Teton Lodge Co in Moran offers horseback rides in Grand Teton National Park. Breakfast, dinner and wagon rides are available. The National Park Lodges offers one or two-hour guided trail rides in Yellowstone.
For an overnight trip, the Togwotee Mountain Lodge provides rides in the scenic and lower back country. Towering cliffs, streams and wildflowers are just a few of the sights.
Distances:
Fly into Cody, WY.
Cody to Old Faithful-117 Miles
Cody to Mammoth-125 Miles
Fly into Jackson, WY.
Jackson to Old Faithful-89 Miles
Jackson to Mammoth-138 miles
Fly into Bozeman, MT.
Bozeman to Old Faithful - 125 miles via West Yellowstone, Montana.
Bozeman to Mammoth - 95 miles via Livingston, Montana