 "We initially planned for a nine-month mission, which we are roughly at now, but we will continue to extend the mission as circumstances allow," Lt. Col Tom McIntyre, the vehicle's systems program director, told the Los Angeles Times. "Keeping the X-37 in orbit will provide us with additional experimentation opportunities and allow us to extract the maximum value out of the mission."
The Air Force has said that the objective of the X-37B is to test unmanned, reusable space technology and conduct orbital experiments, but many skeptics think that the vehicle's mission is somehow defense or spy-related.
In May of 2010, The New York Times reported that amateur astronomers were able to detect the orbital pattern of the first X-37B, heightening suspicion that the vehicle was being used for surveillance. According to that report, the X37-B's orbital path included flyovers of areas such as North Korea, Iraq, Iran, Pakistan and Afghanistan.
According to X-37B manufacturer Boeing, the space plane operates in low-earth orbit, between 110 and 500 miles above Earth. By comparison, the International Space Station orbits at about 220 miles above Earth.
LOOK: Pictures of the Boeing X-37B: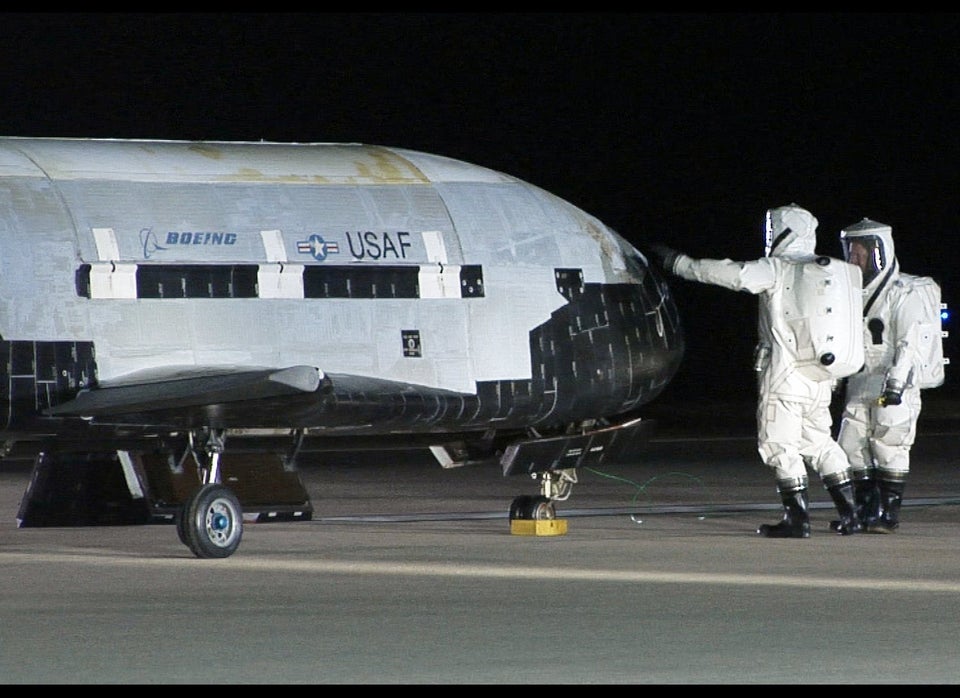 Popular in the Community