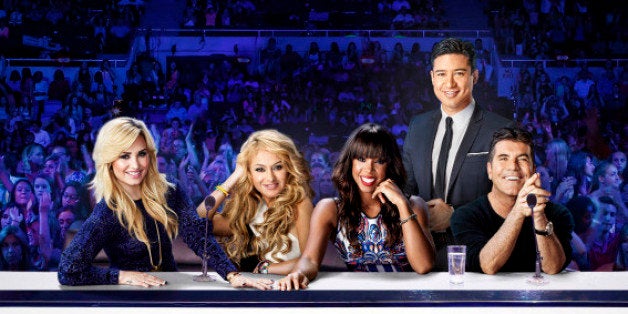 At the "X Factor" Season 3 premiere party in West Hollywood on Thursday night, returning judges Simon Cowell and Demi Lovato were joined by newcomers Paulina Rubio and Kelly Rowland to preview select auditions from the latest cycle of Fox's reality competition.
Cowell and his three female co-stars didn't shy away from the snark at the party, with Cowell jokingly revealing, "exclusively," that he was going to be a father, and Lovato adding, "Simon's making me the godmother! Nobody knew, even Simon!" Rubio even got in on the act, teasing, "I just heard that Simon is going to breastfeed."
Cowell then thanked Lovato, Rubio and Rowland, dryly describing them as "horrific" before enthusing, "I think this is going to be a really fun series. The whole purpose of making this show is to find a star ... the number one movie in the world is [currently] 'One Direction,' and it just shows you that you really can live your dreams if you've won one of these shows. The fun this year is, are we going to find the next [star]?"
Rowland added, "As you can see, we're having a wonderful time. Simon has been complete hell to work with, but we love him anyway ... We hope that you get to see that and that it comes across this season. We have some really incredible talent and some people that really want this."
Although the foursome wasted no time in demonstrating their teasing banter when introducing the footage for the assembled press, the focus of the premiere seemed to be firmly fixed on the talent, not the barbs traded between the judges -- a noticeable difference from last season's controversial "American Idol" panel, on which Mariah Carey and Nicki Minaj's ongoing feud eclipsed many of the contestants.
In the footage screened for press, all signs indicate that this cycle has produced the strongest crop of contestants yet, with hopefuls being compared to Carrie Underwood and Whitney Houston (deservedly so) right out of the gate. From a 54-year-old grandmother of three who looks better than most 30-year-olds, to a teenage girl who'll bring tears to your eyes, this year's "X Factor" contestants seem set to prove that age really is nothing but a number, with some of the strongest auditionees emerging from opposite ends of the scale. (Under the show's rules, anyone over the age of 12 is eligible to compete, with no upper age limit.)
Naturally, it wouldn't be a singing competition without the prerequisite trainwreck auditionees, with a rousing rendition of a catchy rap classic and a surreal LeAnn Rimes number proving memorable for all the wrong reasons.
While the US version of "The X Factor" has not yet produced a star with the commercial appeal of One Direction, Leona Lewis or Carrie Underwood, nor managed to steal the ratings crown from "Idol" or "The Voice," the talent on display in the Season 3 footage speaks for itself, and may finally prove strong enough to make the series a contender in the reality ratings war.
"The X Factor" Season 3 returns with a two-night premiere on Wed., Sept. 11 and Thurs., Sept. 12 at 8 p.m. ET on Fox.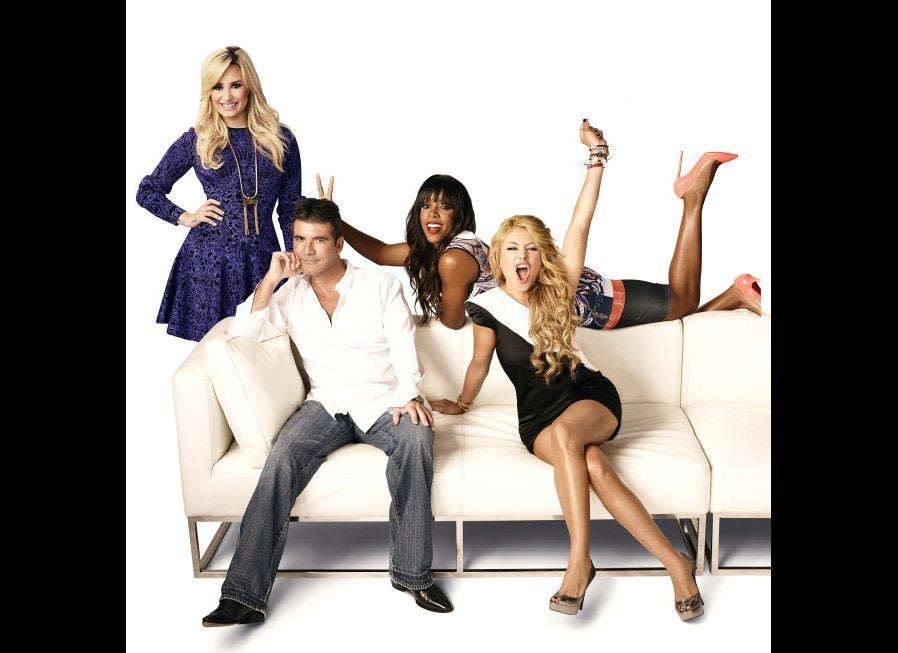 The X Factor
Related
Popular in the Community