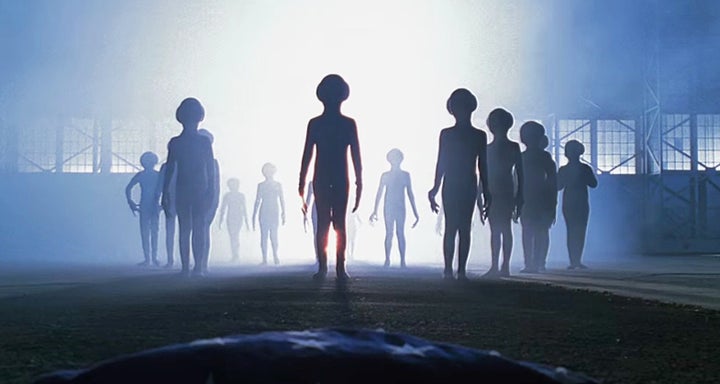 Alien conspiracies, monsters, cryptids, mutants, paranormal phenomena -- just a typical day for the fictional FBI agents of "The X-Files."
But how close to fiction was it?
Creator, writer and director Chris Carter tells a real-life tale about the show in its early days that's worthy of the show's catchphrase, "The truth is out there."
"I had someone come up to me during the original run of the series, who said they worked in some high place in a secret government agency, [and] said that we were very close to the truth," Carter told The Huffington Post.
"I didn't know whether to take that person at their word or not. I can tell you this: When I wrote the [1993] pilot, I called the FBI to do some research, and they were nice enough, but didn't really give me the time of day.
"Then, all of a sudden, as we got close to airing, the FBI called and said, 'Who are you and what are you doing?' And for a second, I thought it was going to be the long arm of the law coming in to shut me down."
The science fiction classic returns to TV this weekend after a 14-year absence, and Carter tells HuffPost Weird News that the feds eventually took a liking to him -- and he took a liking to them.
"They became unofficial fans [of the 'X-Files']. And as a member of the FBI Citizens Academy, I've had a chance to shoot many a firearm with the FBI. I got to shoot a few rounds at the firing range at FBI headquarters in Washington."
Sunday night's premiere of the long-awaited 10th season mini-series marks the first of six installments, combining the alien conspiracy mythology of the original "Monster of the Week" series with stand-alone episodes.
"The X-Files" first invaded the consciousness of viewers in 1993, eventually producing more than 200 episodes over nine seasons along with two feature films.
An ardent worldwide audience has anxiously waited to see the reunion of FBI agents Fox Mulder (David Duchovny) and Dana Scully (Gillian Anderson), as they continue to unravel the fictional unsolved cases that have plagued the bureau.
The show's updated catchphrase: "The truth is still out there"
While Mulder's obsession with the paranormal propelled him forward in his quest to prove that Earth is visited by colonization-minded aliens, level-headed skeptic Scully spent an equal amount of time doing her best to remain focused, trying to provide logical explanations for all of the weird stuff they've come in contact with.
One thing for sure, after more than a decade since the last time he wore Agent Mulder's alien conspiracy shoes, Duchovny told HuffPost it was a no-brainer stepping back into the character for the new season.
"It was easy because we had so many years doing it with one another, and for those eight or nine years that we shot the show, we would've spent more time with each other than with our families. And, very much like a family, we fall into a certain way of being and relating and bring that to the characters. You can't fake that kind of history. It's such a gift for an actor to be able to have that much time with the people that he or she is working with."
Check out the following behind-the-scenes video: "The X-Files: Re-Opened"
Carter, Duchovny and Anderson have all hinted they'd be interested in continuing the "X-Files" franchise beyond these upcoming new episodes.
While the series has featured many bizarre, dangerous and mind-bending adversaries -- human and otherwise -- what about Carter, the creator and life force behind it all. Has he ever seen anything he couldn't explain?
"Not a UFO and I've never had a visitation. I've certainly had experiences that seemed somewhat paranormal, but I'm still in the 'I want to believe' camp."
Note to Carter: How about a newer catchphrase: "The truth is always out there"
The two-night premiere of "The X-Files" returns to Fox on Jan. 24 at 10 p.m. and Jan. 25 at 8 p.m. Check your local listings.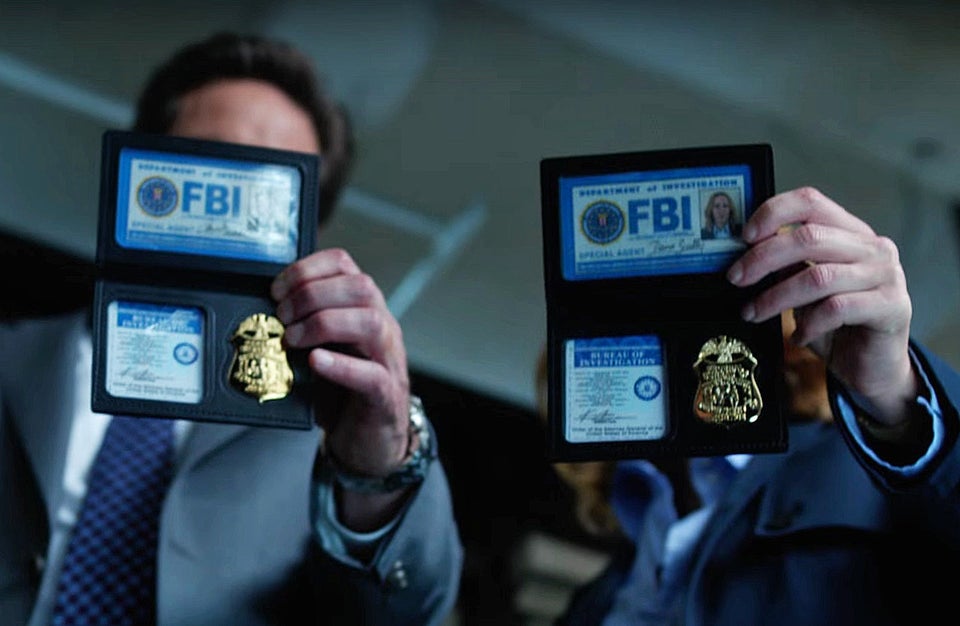 "The X-Files" Are Back
Related
Popular in the Community