Even Mulder and Scully ― aka "X Files" actors David Duchovny and Gillian Anderson ― have joined the growing number of musicians and actors showing solidarity with athletes' peaceful protests.
Anderson posted an image Monday showing herself and her co-star kneeling, arm in arm, on the set of the Fox series with a simple caption: #TheXFiles #TakeAKnee.
"I am not going to stand up to show pride in a flag for a country that oppresses black people and people of color," Kaepernick told NFL.com in August 2016. "To me, this is bigger than football, and it would be selfish on my part to look the other way. There are bodies in the street and people getting paid leave and getting away with murder."
President Donald Trump has encouraged the NFL to "fire or suspend" athletes who participate in the movement. Doubling down on his criticisms, Trump called athletes who choose to kneel during the "Star Spangled Banner" "sons of bitches" in a Friday speech. Tuesday morning, he broached the subject once again over Twitter, suggesting the league ban kneeling.
Meanwhile, athletes have responded to Trump's fits of rage by sharing defiant words of support and by kneeling en masse.
Over the weekend, scores of NFL players took a knee and linked arms during the national anthem at games between the Jacksonville Jaguars and the Baltimore Ravens, the Pittsburgh Steelers and the Chicago Bears, the Miami Dolphins and the New York Jets, and others. Some teams, including the Seattle Seahawks, skipped the anthem entirely by staying in their locker rooms. NFL team owners, too, have largely defended their players' right to protest, although they may be missing the point of the movement.
Celebrities and public figures outside the sports world have also joined in.
At a unity concert in Charlottesville, Virginia, on Sunday night, Pharrell Williams took to both knees on stage, saying, "Can't nobody tell me what to do. If I wanna get on my knees right now for the people in my city, for the people in my state, that's what that flag is for." Justin Timberlake also knelt on stage during the show, which was organized after a white supremacist demonstration turned violent in the city back in August.
During New York's annual Global Citizen Festival on Saturday, Stevie Wonder dropped to both knees, and John Legend took a similar stance during a Germany stop on his Darkness and Light tour. Others supporters have included Pearl Jam's Eddie Vedder, "Orange Is the New Black" actress Uzo Aduba and the cast of the Olivia Wilde-led "1984" on Broadway.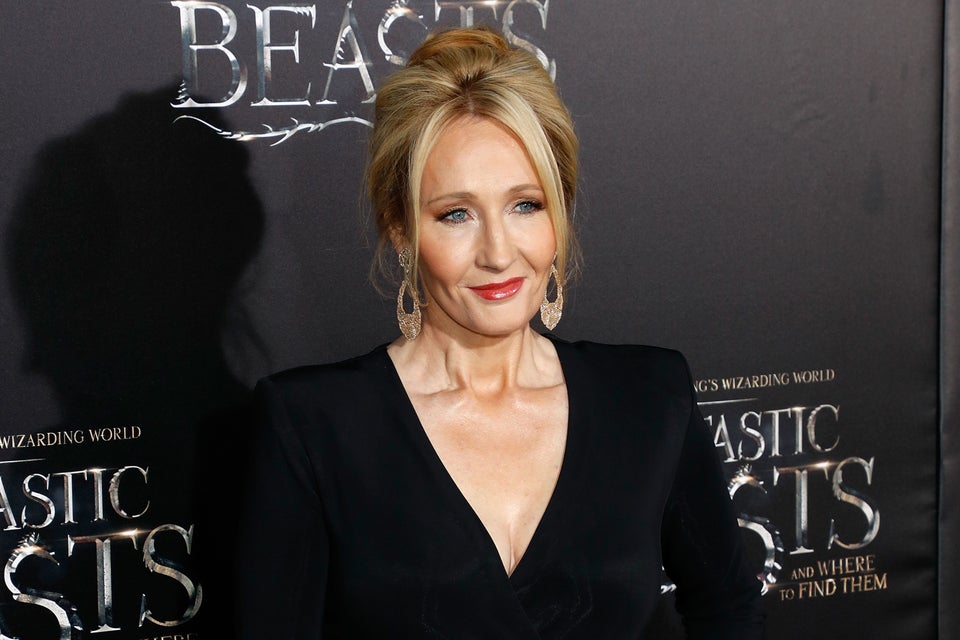 J.K. Rowling's Tweets On Trump, Politics and More