It was just two summers ago that I wrote about the evolution of ESPN's X Games, not just the growing popularity of the competition but also the maturation of its fan base. As X Games reached its 18th birthday in 2012, it seemed its overall style had also reached a point of adulthood.
But after a bit of an overreach with the now-curtailed expansion into international markets like Brazil, France, Germany and Spain, X Games appears to be getting back to the basics here in the US. Last year, Austin won a stiff competition over major cities around the country to become the new destination for the summer X Games event, ending a long run in trendy Downtown Los Angeles.
Partnered with my photographer friend Gary Williams we spent last weekend in Austin, my hometown, to see if this relocation hindered the X Games style scene. In short, it didn't.
With hot temperatures to greet the athletes and spectators (plenty of whom made the trek from California) and the introduction of a music festival featuring the likes of Kanye West and Pretty Lights, there was plenty of fashion sense to go around.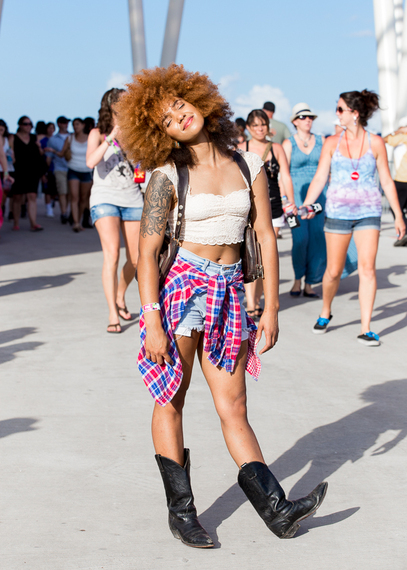 Chantell Moody, a singer and guitarist for The Digital Wild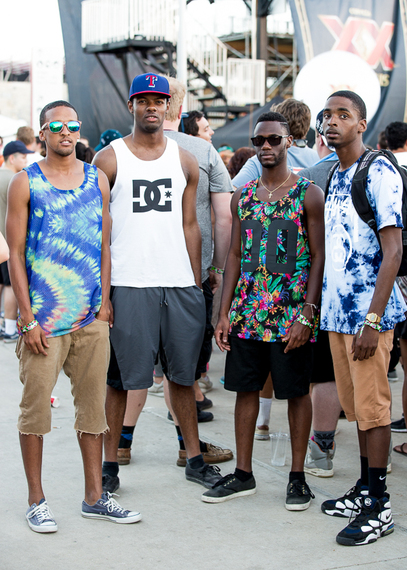 (from l-r) Univerity of North Texas students Reegis Wheatfall, Eric Sampson, Fiyin Abraham and Michael Jordan
Related