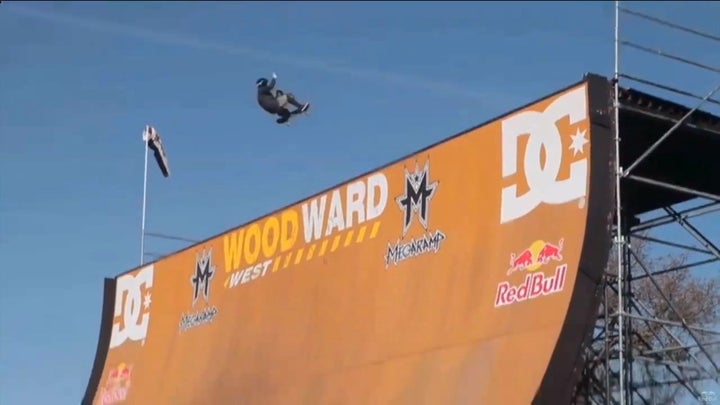 In case you missed this year's Summer X Games in Los Angeles, here's the short rundown: snowboard-skate star Shaun White didn't compete, moto-turned-rallycar favorite Travis Pastrana didn't win, Jamie Bestwick six-peated with gold in BMX vert, Paul Rodriguez won his fourth gold medal in skate street and Ronnie Renner set a record with a 47-foot jump to take home the top prize in the Sony Moto Step Up competition.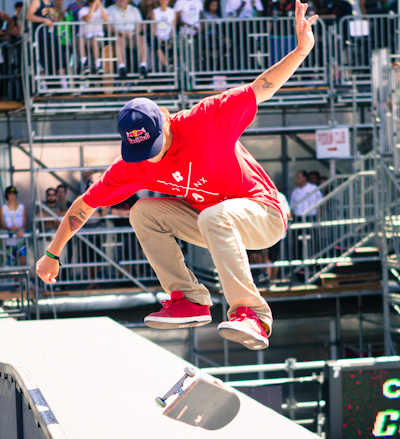 Ryan Sheckler kick-flips his way to a silver medal in the skate street competition. All photos courtesy of Niraj Rai

But chances are, this information is way over your head unless you're a super fan. And that's OK because the real story of Summer X this year wasn't about the athletes, competitions or tricks. The headline of this year's Games was the fact that this year -- X Games' 18th -- marked the end of the adolescent phase for ESPN's action sports juggernaut.

X Games is no longer a teenage-only, black T-shirt-wearing, logo-all-over-my-clothes event for boys. It turns out, X Games -- and action sports in general -- are ready to come of age and ascend into full-on adulthood.

And while many teenagers enter the job market or their college years after their 18th birthdays, X Games will be getting its adult education around the world. Earlier this year, ESPN announced it would be taking X Games - oft-described as the sports network's "baby" -- abroad to Brazil, Germany and Spain beginning in 2013.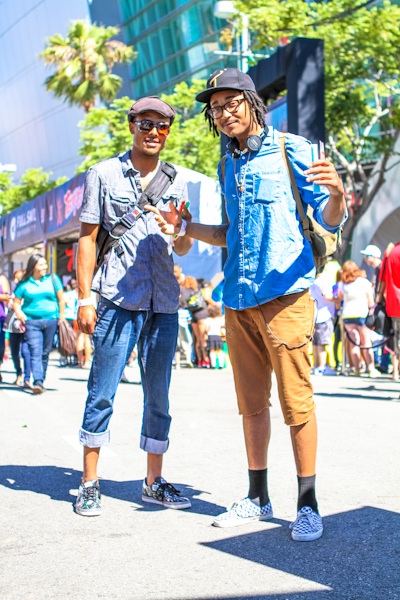 The young men who have fueled action sports are beginning to switch up their style.

But back to those black T-shirts and the logo-littered clothing seen on boys in places like L.A. and Boston... X Games is kinda over that. Well, maybe not completely over it, but let's just say that's not what's "in" (to use the fashion terminology) in action sports today. No, this year's X Games made it clear that the style of action sports is ready for a more refined look. And we have the women, young women at that, to thank.

I liken this evolution of the X Games to your son ditching his G.I .Joes and getting a girlfriend instead. ESPN must be one proud papa.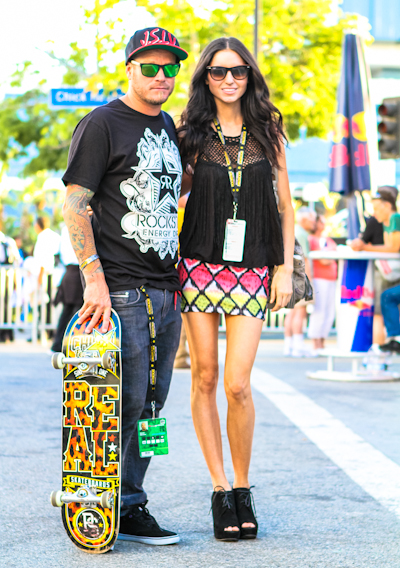 X Games broadened ESPN's image 18 years ago, and it's doing it again in 2012.

And therein lies the underlying story of X Games style: these young women are also growing up and, FINALLY, these guys have the kind of style that reflects they can keep up with their maturing counterparts. Seriously, there's gotta be more in your closet than black t-shirts.

Think about it, up until recently, X Games has always seemingly had only one core audience - teenaged males. But that was the late '80s when guys like Tony Hawk were getting their starts in the SoCal TV-less competitive circuit. That was the '90s before energy drinks like Red Bull and Monster Energy took over the sponsored actions sports world. That was before Facebook and Twitter.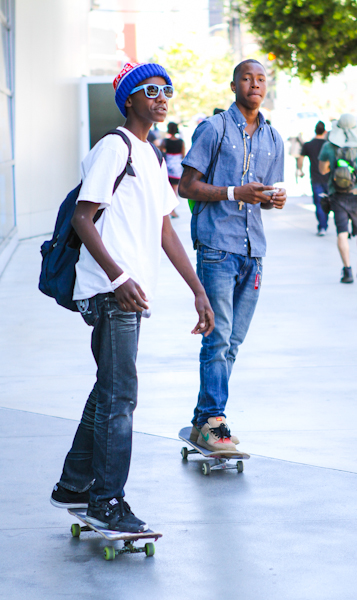 Today, with an entire generation of boys and girls whom have never experienced the world before X Games' existence, are both watching and competing in action sports, there is less one-noteness of the event style-wise.

Supporting point one: skaters Mitchie Brusco (15 years-old) and Tom Schaar (12) weren't crowd favorites solely due to their age... no, these boys were laying down some of the best runs and tricks all weekend. These kids have no fear. It took Tony Hawk 20-something years to lay down a 900, but Schaar did it before his 13th birthday.

Supporting point two: at the LA Live complex and all around the X Games event were young women wearing accessories, dresses and sandals you'd be more likely to see at Coachella than X Games.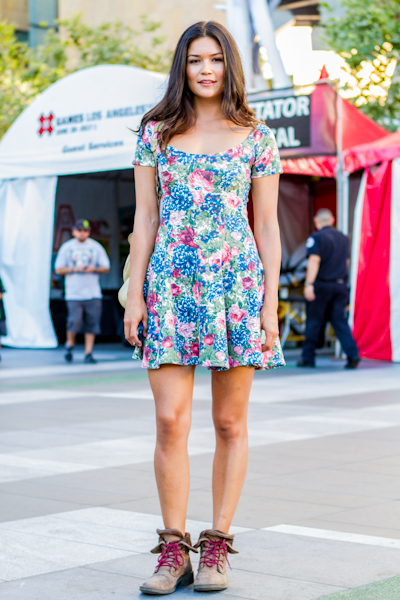 But like, hip-hop music and basketball before it, much of the expansion of action sports -- in both viewership and geographical reach via X Games -- should be credited to its expansion into something women can fully appreciate.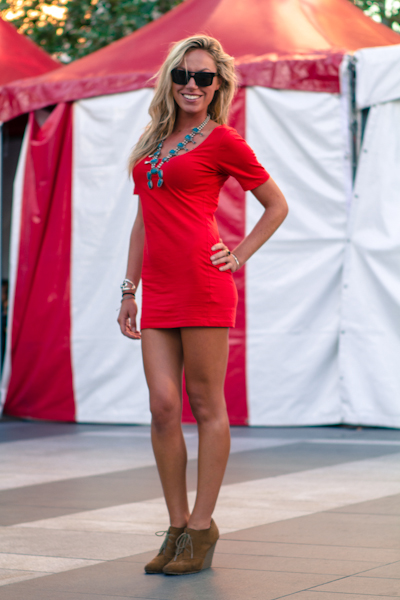 Multiple times over the weekend, I overheard women talking up action sports as their favorite pastime. These women are skaters and snowboarders, yes, but perhaps equal importance should be placed on the fact that they're extremely style-conscious. At least more so than the guys you'd see wearing shirts you'd expect at NASCAR events, but not in downtown L.A.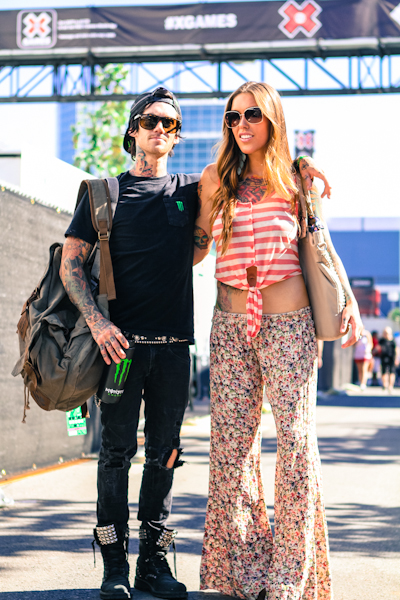 This is all good news of course, because X Games is going global next year and that makes lifestyle elements like music and style all the more important to reach those viewers. The super fans know about guys like Shaun White and Paul Rodriguez through the sport, but casual, passive fans see White's Target advertisements and wear P-Rod's Nike sneakers.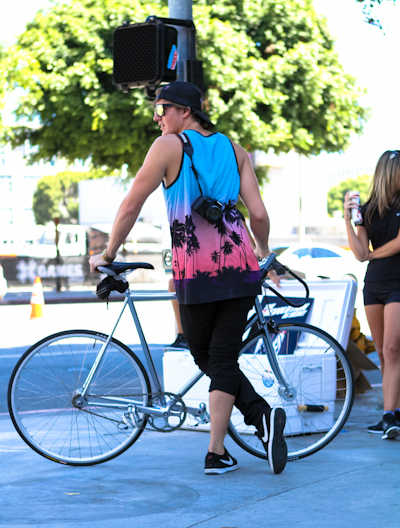 Rappers Salt N Pepa and Queen Latifah paved the way for someone like Nicki Minaj to be not just a rapper, but to be a full-fledged chart-topping pop star.

Women's basketball legends Cheryl Miller and Sheryl Swoopes paved the way for that sport to become an ESPN SportsCenter Top-Ten-highlight-worthy sport.

As for all those teenaged boys with logos all over their black T-shirts and their contribution? Well, they paved the way for the X Games, the 'World Series' of actions sports, to be fully embraced by women (competitors and spectators), international superfans (Brazil, Germany and Spain to start) and style-savvy viewers around the world.

ESPN, perpetually in a balancing act of part-parent, part-coach, has to be proud to see its dare-devil, high-flying, risk-taking, son mature in such a way. Eighteen years-old and ready to see the world. And, just maybe, broadening action sports style and finding some cool girls to ride with or date in the process.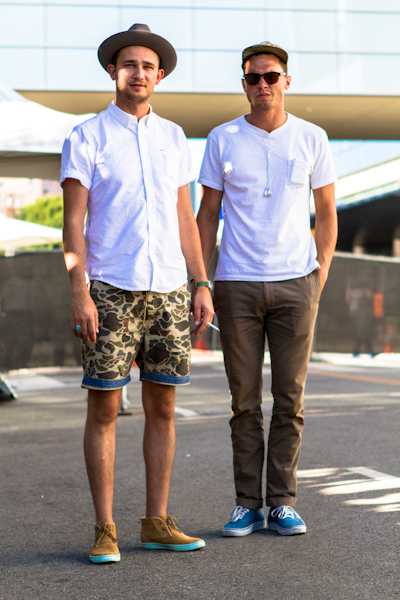 X Games' style has evolved into something you'd see on fashion blogs as much as you'd see it on action sports blogs.