At the Fox Comic-Con panel in Hall H of the San Diego Convention Center on Saturday night fans were treated to a surprise appearance from the cast of "X-Men: Days of Future Past." Stars Hugh Jackman, Jennifer Lawrence, Patrick Stewart, Ian McKellen, Michael Fassbender, James McAvoy, Halle Berry, Peter Dinklage and director Bryan Singer were all spotted before the panel started by Associated Press reporter Ryan Pearson.
Later, the entire cast came out to a standing ovation from the Hall H crowd: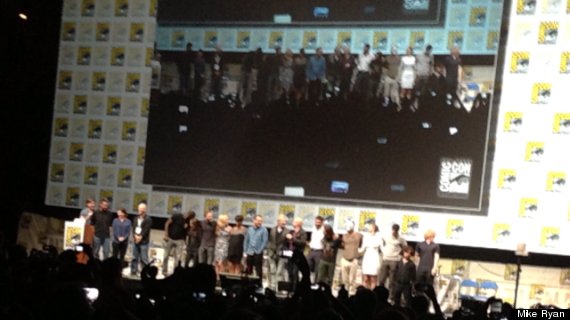 The cast was in good spirits, with Fassbender wearing a mask from the upcoming horror film "You're Next," which he apparently found backstage. McKellen, meanwhile, joked that it was lovely to be in California "now that you got rid of Proposition 8."
"I'm looking for a husband," McKellen said to Fassbender. "Nice to meet you, Michael."
McKellen wasn't the only cast member in a ribald mood. Berry, who plays Storm in "X-Men: Days of Future Past" after starring in the first three "X-Men" films, joked that her character hasn't had much love in the series. "Is she asexual and nobody has told me?" Berry said.
The panel's high energy extended to Jackman as well. When he asked about a possible team-up with Iron Man, the actor joked that he didn't "want to be the one responsible for taking down Iron Man." To the surprise of fans, Jackman confirmed that he walked through Hall H on Saturday while dressed as Wolverine. He said not one person recognized him, but a fan did say he looked "too tall."
That footage showed the elder versions of Professor X (Stewart) and Magneto (McKellen) sending Wolverine (Jackman) back in time to help their younger selves (played by McAvoy and Fassbender). At the end, Stewart's Professor X tells McAvoy's Professor X that he "needs him."
The other films Fox teased at Comic-Con were "Dawn of the Planet of the Apes" and "The Wolverine," which also stars Jackman as, fittingly, Wolverine. When a fan asked Singer if a Gambit film was in the offing, the director said that the team was "exploding all options." Singer also revealed that Deadpool would not be in the next "X-Men" film.
"X-Men: Days of Future Past" is set for release on May 24, 2014.
Additional reporting by Mike Ryan.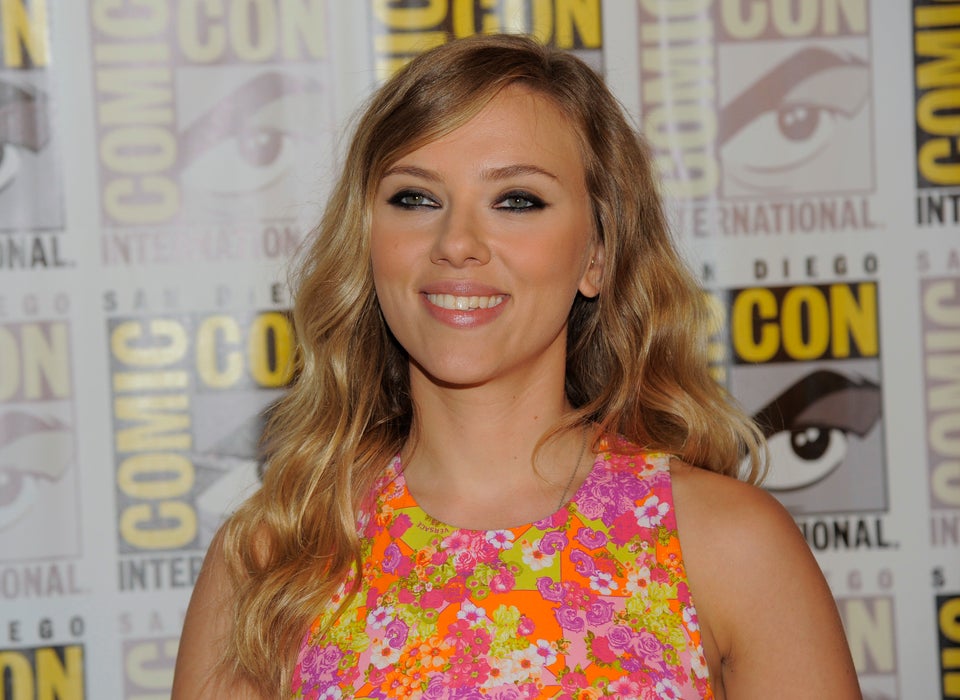 Comic-Con 2013
Popular in the Community