Supporters of secession are currently collecting signatures in hopes of getting the so-called "Calexit" initiative on the 2018 statewide ballot. The idea has been discussed for years due to California's size, economic strength and tendency to move faster on progressive issues than other states, and picked up steam after Trump's election. (Trump lost to Hillary Clinton by more than 4 million votes in California.) But in an interview with the Los Angeles Times published Wednesday, Becerra batted down the idea.
"I'm not interested in watching California break up or break away," he said. "I just want to make sure that when we're doing something that's worked, that someone doesn't get in the way simply because they think they've got a better idea. We have our warts and we continue to perfect some of the things that we've done that haven't been right, but I will tell you this ― the sun does shine in California." 
Most Californians appear to agree with Becerra: A recent Reuters poll showed 1 in 3 people surveyed support Calexit. 
Becerra, who was confirmed as attorney general last month, has pledged to fight Trump policies he feels are antithetical to California's values, including the president's executive actions targeting sanctuary cities and undocumented immigrants. Earlier this week, he joined 15 other attorneys general from across the country in filing an amicus brief opposing the president's ban on visitors from seven Muslim-majority countries. 
"We're trying to keep the federal government away from depriving people of their rights," Becerra told the Los Angeles Times. "We will stand up and defend the people of the state of California from any intrusion that is unconstitutional by the federal government."
He argued that California is well within its rights to push back on such policies.
"We're not required to abide by an edict by a president simply because the president says he wants us to do something," he said.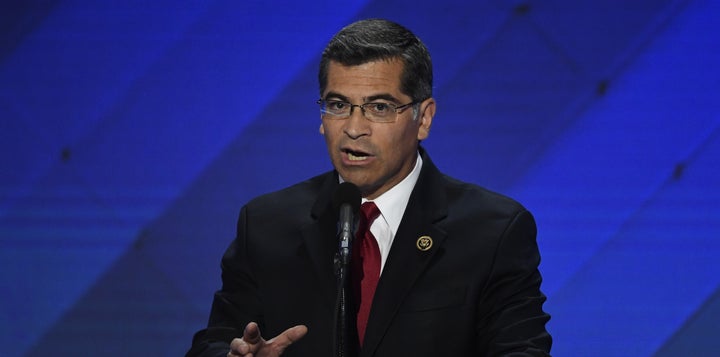 Becerra also criticized Trump's threat to cut off funding for the University of California at Berkeley after protesters shut down a scheduled lecture by Twitter troll Milo Yiannopoulos. 
"While I think all of us would agree that never in the exercise of free speech should you engage in violence to express that speech, Donald Trump should read the Constitution and start with the 1st Amendment of the Bill of Rights, so he will understand why what he said is so offensive to those who believe in free speech," Becerra said. 
Becerra is one of many California Democrats leading the resistance against Trump. Most of the state's high-profile leaders, including Gov. Jerry Brown, Lt. Gov. Gavin Newsom, Sen. Kamala Harris, state Senate president pro tempore Kevin de León and Assembly Speaker Anthony Rendon have spent the bulk of the new year speaking out against the president and his policies. The state legislature has taken up multiple bills aimed at combatting Trump's influence in the state, including a resolution condemning the president's Muslim ban and several bills to help protect undocumented immigrants from deportation.
In response, Trump has called the state "out of control" and threatened to cut it off from federal spending.
Becerra challenged that threat earlier this week, pointing out that California, which is the world's sixth largest economy, contributes huge amounts to federal coffers via taxes. 
"We will fight anyone who wants to take away dollars that we have earned and qualified for simply because we are unwilling to violate the Constitution under these defective executive orders," he said. 
REAL LIFE. REAL NEWS. REAL VOICES.
Help us tell more of the stories that matter from voices that too often remain unheard.
BEFORE YOU GO
PHOTO GALLERY
Nationwide Protests Against Trump's Executive Order