If you are active on Twitter, it's likely that you have probably seen @XLNB retweeted across your timeline or featured on the twitter moments page.

When you click on his page, you can find Xavier Burgin's most popular Twitter stories. Many people try to tell hilarious stories on twitter, but few are able to gain both viral recognition and an interactive fan base from these stories.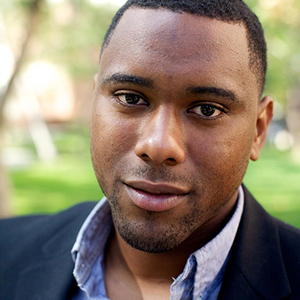 Photo courtesy of Xavier Burgin

Burgin has been able to do both.

These stories usually come late at night when Twitter is quiet, but the story is only a fragment of the event. Followers of Burgin virtually gather around, cling to every word and even comment on the story while Burgin is firing these tweets off.

"That means so much to me. " said Burgin. "First and foremost, I love creating and making people laugh, and it truly blows my mind that I've built an audience from telling these funny, subversive stories. I'm unbelievably happy. "

These stories come second nature to Burgin, who is often a character in these adventures. Burgin has been storytelling ever since his days as a young boy in Mississippi. This interest in storytelling and eventually filmmaking landed him at the USC's School of Cinematic Arts, where he earned a Master's in TV & Film Production.

At USC, Burgin was one of a few students to be blessed with the opportunity to have his movie project "Olde E" (Written By Tiara Marshall) completely funded by the school.

"Olde E was my biggest, and most extensive film to date." Said Burgin "It explores the dynamics of parenthood, hyper-masculinity, brotherhood, and the relationships men of color build as family and friends."

When Burgin isn't telling stories, he's using his platform of 37,000+ followers to start conversations on political, social, racial and gender issues.
Sidenote: Do you, as a black person, identify more with your nationality, ethnicity, or race? This Q is not limited to American black ppl.

— X (@XLNB) February 16, 2016
"What I think is most important, even beyond stories or my career, is using my platform to educate. I have a lot of black and non-black POC followers. " said Burgin. "They need to see empowerment and uplift. I have a lot of women followers, and they deserve to see a man speaking up to other men about problem. I also have a significant amount of white followers, and they need to see perspectives they are generally never taught in school or by the people around them."
While being a Twitter storyteller isn't a paying gig, Burgin's stories are starting to pay off career-wise. Burgin is constantly in talks with many major companies about projects that he can't yet disclose.
"The Twitter stories have definitely put me on the map in a good amount of eyes." said Burgin. "The majority of my meetings with studios or production companies have been directly related to the Twitter stories. That's the truly amazing thing about social media."
In the short term, Burgin is focusing on numerous projects. Submitting his work to film festivals and even creating a TV Pilot.

As for Burgin's ultimate goal?

"The ultimate goal is working as a writer/director in films and creating television either as a writer and/or showrunner." Said Burgin. That's the professional answer. The creative answer? I want to be happy. I'm happy when I'm telling stories. "
For more on Xavier Burgin. Check out my podcast interview with him here.
You find all of Burgin's stories in the Twitter thread below.
Calling all HuffPost superfans!
Sign up for membership to become a founding member and help shape HuffPost's next chapter