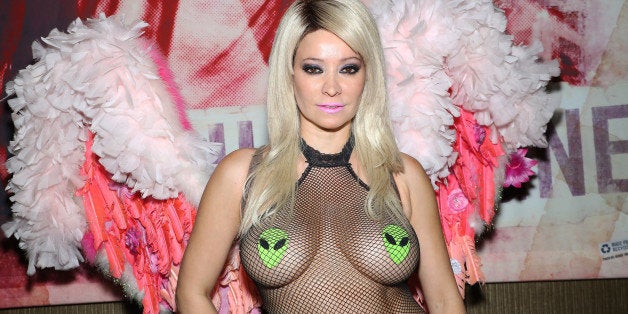 With the adult film industry facing a critical challenge to its continued existence in Los Angeles, more than 2,000 industry members will gather this week in Hollywood for an annual conference on topics from legal issues to new cutting-edge technology.
Ultra resolution porn, high tech pleasure products and condoms all will be discussed as part of the three-day, XBIZ 360 Adult Industry conference held at the W Hollywood Hotel beginning on Wednesday.
It is billed as the world's largest technology event geared toward those who work with X-rated content.
"It is the industry's biggest conference series," said Alec Helmy, president and publisher of XBIZ. "It covers the entire spectrum of the adult film industry. There's really nothing like it worldwide. It's more about information than it is about sex. It's not your typical expo."
This year's conference will, for the first time, include a panel discussion with the Canoga Park-based Free Speech Coalition, the trade group for the industry.
The topic will focus on the Los Angeles County law that requires adult film actors to use condoms while shooting intimate scenes. Known as Measure B, the law passed in late 2012 over the objections of the adult film industry which has argued its own testing standards for sexually transmitted drugs works better.
"We think one of, if not the, most polarizing topics headed into the conference is the porn and condoms discussion," said Dan Miller, executive managing editor of XBIZ. "Because of that, we have a special seminar planned called 'Porn and Condoms: The Great Debate' with a diverse group of speakers scheduled for this Thursday morning."
Digital media also will take centerstage.
"We'll have a special presentation about 'The World of Live Cams', which we think is also one of the waves of the future of adult entertainment," Miller said "Live camming has never been bigger and it's only growing."
Another major trend that emerged last year was the growing feminist porn movement, Miller said. That panel also is scheduled to meet on Friday.
The XBIZ conference comes just as the Adult Entertainment Expo wrapped up last week in Las Vegas, where some production companies have moved to avoid the filming restrictions created by Measure B.
Before Measure B, adult studios would file for up to 500 filming permits per year in the Los Angeles area, In 2013, they filed for just 24 permits, according to FilmLA, the organization that coordinates permitting for the region.
Still, Measure B is not aggressively enforced in Los Angeles, with the county mostly responding only on a complaint basis and a lawsuit still pending against its provisions.
Miller and others said they don't believe the industry is ready to completely pack up and leave the San Fernando Valley region.
"Some well-known studios have already been quietly shooting in Vegas as a result of the condom law, but we have yet to see a mass migration to Vegas by the L.A.-based porn community," he said.
In fact, he and others said digital technology will help the industry evolve and stay in Los Angeles.
"We think in the next five years more and more porn will be delivered via various digital, Internet-based platforms," Miller said. "Unless the condom law starts being universally enforced in L.A. County, the majority of porn producers are likely to still be L.A.-based in the coming years. Production companies will still be needed as the porn consumer has demonstrated a hunger for fresh, new product and production companies can meet that."
Douglas Richter, co-owner of a web consulting firm called Bright Guys, Inc. agreed, saying HD and cheaper bandwidth have improved quality Internet, which has slaughtered DVD sales.
"Currently the technology is changing so fast that with software improvements and battery life, that more and more users who are going mobile will be the big game changers in the year to come," Richter said.
"We already have 3-D televisions," he added. "Holographic display is not that far off; however, I think virtual reality where users create their own fantasy scenarios is coming sooner."
The XBIZ 360 event will end on Friday with an awards show at Century Plaza Hotel featuring Master of Ceremonies Jenna Jameson. For more information, go to xbiz360.com.
(c)2014 the Daily News (Los Angeles)
Distributed by MCT Information Services
Support HuffPost
The Stakes Have Never Been Higher
Related
Before You Go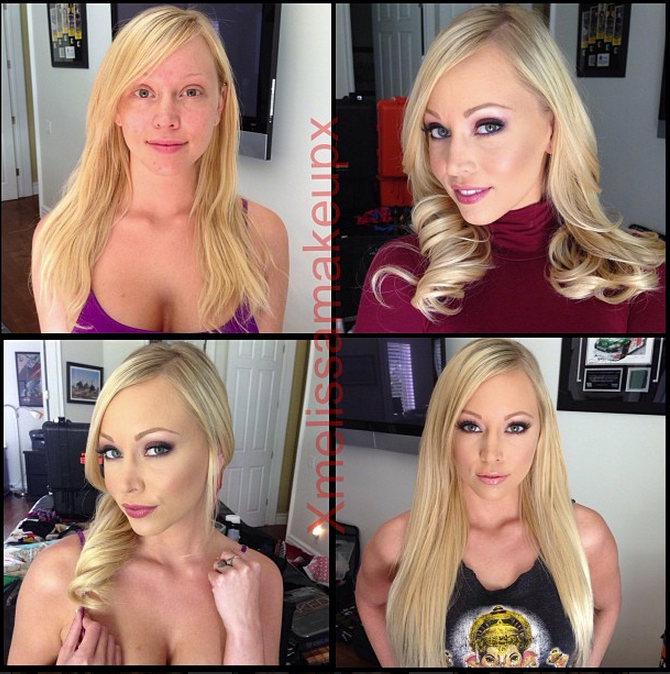 Porn Stars Without Makeup
Popular in the Community