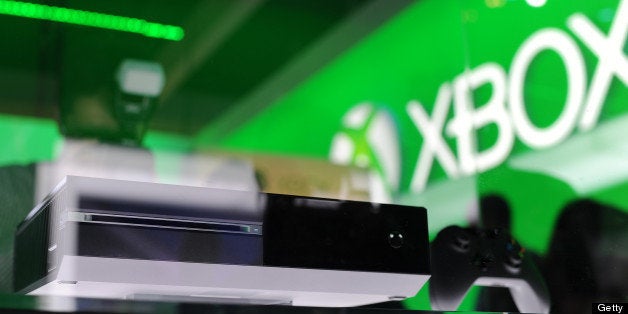 If you're unable to find any good games a year from now on your Xbox One, you'll at least be able to make your own.
Following a report by Game Informer on Wednesday, Microsoft confirmed that the next-gen Xbox One will allow gamers to use the system as a developer kit to make and publish their own titles. The indie-friendly move is in direct contrast to the more rigid and closed Xbox 360.
"Our vision is that every person can be a creator," Xbox chief product officer Marc Whitten said in a statement to Game Informer. "That every Xbox One can be used for development. That every game and experience can take advantage of all of the features of Xbox One and Xbox LIVE." Though the feature will not be available at launch and a release date is currently unknown, Whitten added that more information would be available at GamesCom in August.
According to Whitten, the plan is to let gamers -- or potential game developers -- have full access to the Xbox One's ecosystem. This includes Xbox Live, the cloud, Kinect and smartglass. The system will be setup so that gamers can not only make games, but also make apps for the system or Xbox accessories.
Another difference between the Xbox One and Xbox 360 is how the games will be published and bought by other gamers. Indie games will not be relegated to the Xbox Live Indie Marketplace like on the Xbox 360 or required to have a Microsoft-certified publisher to distribute physically or digitally outside the Indie Marketplace. All games will be featured in one big area with access to all kinds of games.
Though developers appreciate Microsoft's move toward a more open system, many are still waiting more details.
"Open platforms are good for the health of the industry and unquestionably good for gamers," developer Andy Schatz of Pocketwatch Games told Engadget. "Until I hear the details of exactly what Microsoft plans, though, I'm not yet ready to celebrate."
Other developers however are unable to forget their sour experiences developing for the 360. "I'm not ready to forget what I went through," developer Brian Provinciano told Engadget. "Working with Microsoft was the unhappiest point of my career. Policies are one thing, but developer relations are another."
Calling all HuffPost superfans!
Sign up for membership to become a founding member and help shape HuffPost's next chapter
BEFORE YOU GO
PHOTO GALLERY
Xbox One vs. PlayStation 4