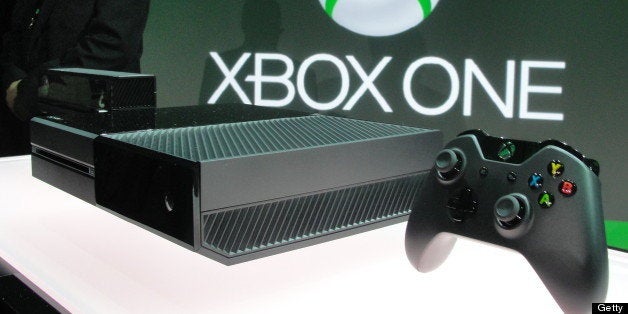 In a series of posts on the Xbox website on Thursday, Microsoft aimed to clear up lingering questions on always-online connectivity, playing used games and Kinect privacy. Instead, they managed to just get everyone more mad and confused.
Redmond has the chance to assuage gamers' worries about the new console at a press conference at E3 in Los Angeles on Monday. However, the Xbox maker is expected to focus on games instead of console features.
While news of connecting online to play once every 24 hours isn't the worst case scenario that the rumor was, it's still fairly awful. Gamers comprise a wide range of people, many of which -- members of the military, frequent travelers, students or people who have poor Internet or no Internet at all -- would be disproportionately inconvenienced by this requirement.
"With Xbox One you can game offline for up to 24 hours on your primary console, or one hour if you are logged on to a separate console accessing your library," the company wrote. "Offline gaming is not possible after these prescribed times until you re-establish a connection, but you can still watch live TV and enjoy Blu-ray and DVD movies."
The once-a-day connection also makes little sense for gamers who will only be playing single player games, which don't require an online connection. Microsoft's post emphasized connectivity as a way to keep games current and updated seamlessly, along with offering better unity between smart devices. They did not clarify what would happen to gamers if Microsoft's servers were to ever go down.
"We designed Xbox One so game publishers can enable you to trade in your games at participating retailers," Microsoft wrote. Considering video game publishers don't exactly like the prospect of games being sold and resold to avoid paying full retail, it's unclear how many will allow their games to resold to said "participating retailers."
Similarly, loaning or giving games to friends will also see restrictions. While there will be no fee to let your friends play your game on their system, games "can only be given once", in addition to the fact that you can only give your games to someone who has been on your Xbox friends list for at least 30 days. Kotaku points out that this clarification only raises more questions: "Let's say Person A gives a game to Person B, and the game is removed from Person A's system and transferred to Person B. Can Person B then give the game to Person C?"
The Internet has not taken this this news well. Reddit's r/gaming subreddit and it's 3.2 million members are one place where the anti-Microsoft backlash has been particularly sharo. Nearly every one of the top posts on the forum since Microsoft's announcements involves ridiculing the Xbox One, with many gamers swearing they'll be buying Sony's Playstation 4 instead. Not helping matters is rumors of Microsoft-run Reddit accounts on the site made solely with the purpose of positing positive comments about the Xbox One.
Calling all HuffPost superfans!
Sign up for membership to become a founding member and help shape HuffPost's next chapter
BEFORE YOU GO