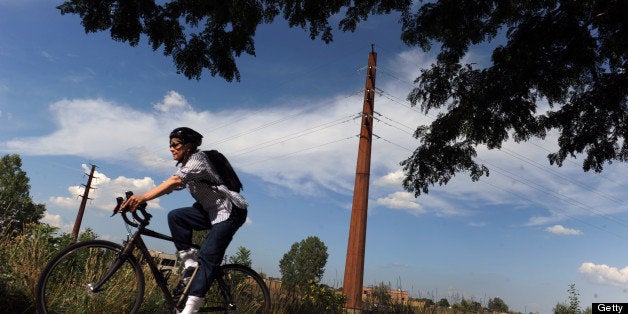 On the 10th floor of an office building in downtown Denver, some 60 technicians, traders and meteorologists keep a careful eye -- 24 hours a day, seven days a week -- on how people are using power and how the wind is blowing.
They get real time information from individual turbines on distant wind farms. They turn natural gas plants up and down. They can pull in cheaper power from other companies when it's available and sell when they have a surplus.
The detailed information and the expertise present on the energy trading floor has allowed Xcel Energy to partner with the National Center for Atmospheric Research on new forecasting tools, which the company says have saved $12 million for its Colorado customers and reduced its wind forecasting errors by 30 percent.
Boulder officials have said that a municipal electric utility can offer more renewable energy than Xcel -- up to 50 percent on "day one" -- at rates similar to or lower than Xcel's. The city's plans call for much of that energy to come from wind power secured from independent providers through power purchase agreements and backed up by natural gas that "firms" the less reliable wind power.
Xcel company officials question how Boulder will find the most efficient and cheapest power for its customers without the resources that Xcel brings to bear on its trading floor.
In a position paper that critiques the city's case for municipalization, Xcel Energy said that Boulder's price projections rely too heavily on a wind production tax credit that could go away at nearly any time and doesn't take into account limits on the transmission system that could make it more expensive for Boulder to get power from wind farms in other parts of the state to customers here.
The paper is one of several that Xcel has issued as the city nears a decision on whether to being condemnation proceedings against the energy company. The Camera is looking at the arguments in the papers over the course of this week.
The Boulder City Council is scheduled to hold a study session on municipalization July 23 and is expected to vote Aug. 6on whether to begin condemnation proceedings.
"The Boulder study assumes that if it formed an electric utility, the city would provide substantial rate savings by having access to low-cost wind power and that Xcel Energy would add little additional low-cost wind to its system," the paper says. "The low-cost assumption relies on the tenuous hope that the federal production tax credit, which keeps the cost of wind power low today and is set to expire at the end of 2013, will be renewed and available when the city creates its electric utility."
A difference of 3 cents per kilowatt hour -- roughly the current value of the tax credit -- adds up to roughly $45 million a year for Boulder customers and would make Boulder's projected rates higher than Xcel's, the paper says.
Boulder Regional Sustainability Coordinator Jonathan Koehn said the city used probabilistic modeling that looked at a range of scenarios and weighted results according to the likelihood of those scenarios occurring. Koehn said the wind prices used in the city's first model leaned more heavily on the existence of a production tax credit or other support, but, in response to criticism, the city reran the models using new assumptions that did not include a production tax credit for the median or high price.
However, the model still uses prices based on the assumption that technology will continue to bring the price of wind power down below what the price would be today without the credit.
"I don't think there is any disagreement that wind prices will continue to come down," Koehn said, noting that the city's price assumptions were based on consultations with industry experts, wind forecasters and city working groups whose members have professional expertise.
Koehn said the new modeling takes a "reasonable worst-case scenario," and wind power still holds up.
"We really stressed the modeling in the next round," he said. "We heard a lot of the criticism of the modeling from Xcel and the community. Some of it is changed because we changed the numbers, and in some cases, we said let's look at a reasonable worst-case scenario. While it does change the prices that we expect to pay for wind, which is a large portion of a our portfolio, it is not as significant as once thought."
The city can still meet the charter requirement of having rates comparable to or lower than Xcel's, Koehn said.
Noting that it has already been extended multiple times, including last year, Fort Felker, director of the National Wind Technology Center at the National Renewable Energy Laboratory in Boulder, challenged the idea that the production tax credit would go away anytime soon.
"There is no desire on anyone's part for the many tens of thousands of jobs associated with wind power to go away, and there continues to be a need for more wind power," he said. "It (the tax) will eventually be phased out, but the desire is to do that in a thoughtful manner so that the benefits to power system, climate, jobs will continue moving forward, rather than some abrupt termination."
With the production tax credit, wind prices in the Midwestern region, which includes Colorado, range from $22 to $42 per megawatt hour. Without the credit, they'd be about $25 higher per megawatt hour.
However, prices have been trending down for the last several years, and most industry and research experts believe that trend will continue as new technology makes turbines more efficient, Felker said.
The America Wind Energy Association has named Xcel Energy the number one wind provider in the country for nine years running. The Department of Energy, using a different set of metrics, named Xcel Energy the fifth most green power supplier in the country, behind two public power suppliers. Boulder officials leaned on that finding in a recent debate before Boulder's commercial brokers and developers to show that public power companies can do better than investor-owned utilities.
Xcel officials said public utilities with decades of experience cannot be compared to Boulder, which will be starting from scratch.
"Boulder's study also assumes that when its utility start-up is ready, there would be ample ideal locations in the state for new wind farms and for transmission infrastructure to carry the electricity those facilities generate," the paper says. "If wind power grows in the five to 10 years it would take Boulder to form a utility, it is possible Boulder's wind requirements would need additional infrastructure because existing wind would already have used the physical limits of the power system."
They also said "firmed wind power" isn't a product that can simply be bought on the market.
Felker said there are constraints on wind power, with the concerns ranging from the impact on radar and wildlife to access to transmission, but there are more than enough possible wind sites for that resource to continue to expand.
The constraints on the transmission system are also real, Felker said, but he expects they will be resolved, mostly likely with a new system of tariffs that would compensate the providers who develop the transmission infrastructure.
Felker said he's not aware of wind providers offering "firmed" power with their own natural gas generation right now, but he expects that within just a few years, it will be a type of power available on the market.
"Lot of people who develop wind plants are looking very hard at providing firmed power with their own natural gas plants," he said. "That's a very active area of business investigation."
Koehn said there are power purchase agreements available that combine wind and natural gas. There also are companies that manage the trading and dispatching of energy for smaller utilities, including large utilities that hire out their services.
For example, Denton, Texas, a municipal utility that provides 50 percent of its power from wind, contracts with NRG Energy to manage the dispatch of its wind and gas resources.
City officials said they don't need the same type of trading system as Xcel Energy because they aren't managing electricity for customers in three states and aren't looking to make a profit by selling excess electricity to other utilities.
"A local electric utility would not be marketing power; instead its primary function would be to manage its resources," Koehn said.
Contact Camera Staff Writer Erica Meltzer at 303-473-1355 or meltzere@dailycamera.com.
(c)2013 Daily Camera (Boulder, Colo.)
Distributed by MCT Information Services
Related
Before You Go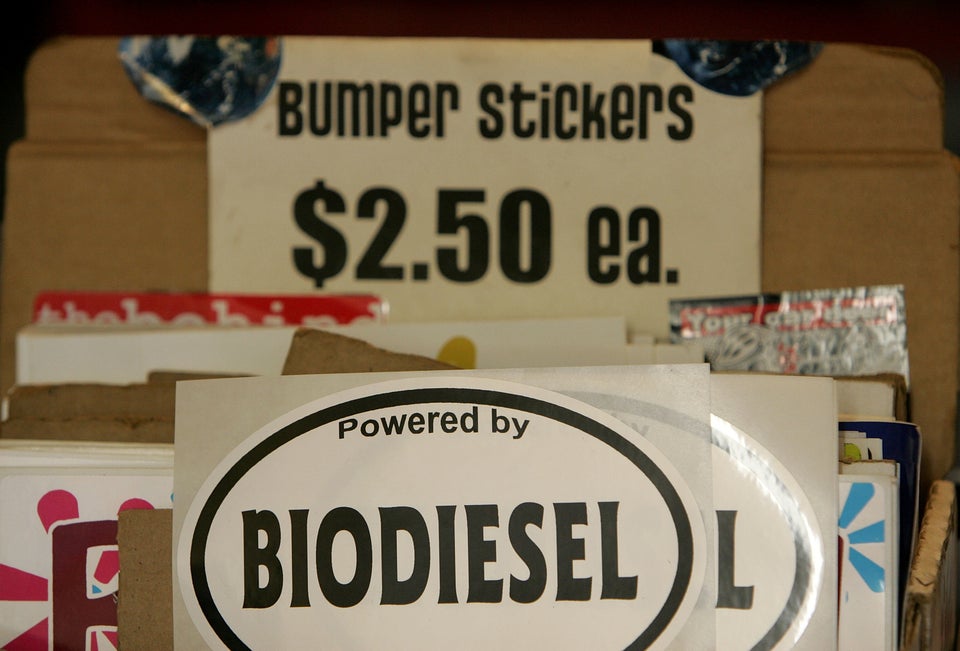 Top U.S. Renewable Energy Sources - 2011 (MOST RECENT DATA)
Popular in the Community