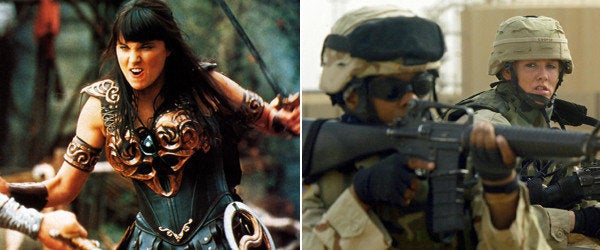 We'll 'fess up to modeling our outfits after Carrie Bradshaw or Blair Waldorf, but the U.S. military has a slightly more serious (okay, a LOT more serious) reason to mimic an ensemble from the small screen.
"It rubbed on the hips, and the vests were too long in the front, so that when you had female soldiers climbing stairs or climbing up a hill or a tree, or sitting for a long time in a vehicle, that would create pressure points that in some instances could impact blood flow and cause some discomfort," says Lt. Col. Frank Lozano, who helps develop female body armor.
The study found that the poor fit of the body armor on female soldiers "made it difficult for [them] to properly aim their weapons and enter or exit vehicles."
Eventually, new body armor will be tested in eight different sizes complete with a number of changes designed for the female body, including narrower shoulders and "bra-shaped darting" in the chest, Mulrine reports. One of the ideas? Body plates that spread out the impact of a bullet, a la those worn by Lucy Lawless on the '90s show "Xena: Warrior Princess."
To get an idea of the inspiration, check out some pics of Lucy Lawless' "Xena" gear below. (Somehow we doubt that fringed bikini top would make effective combat gear.)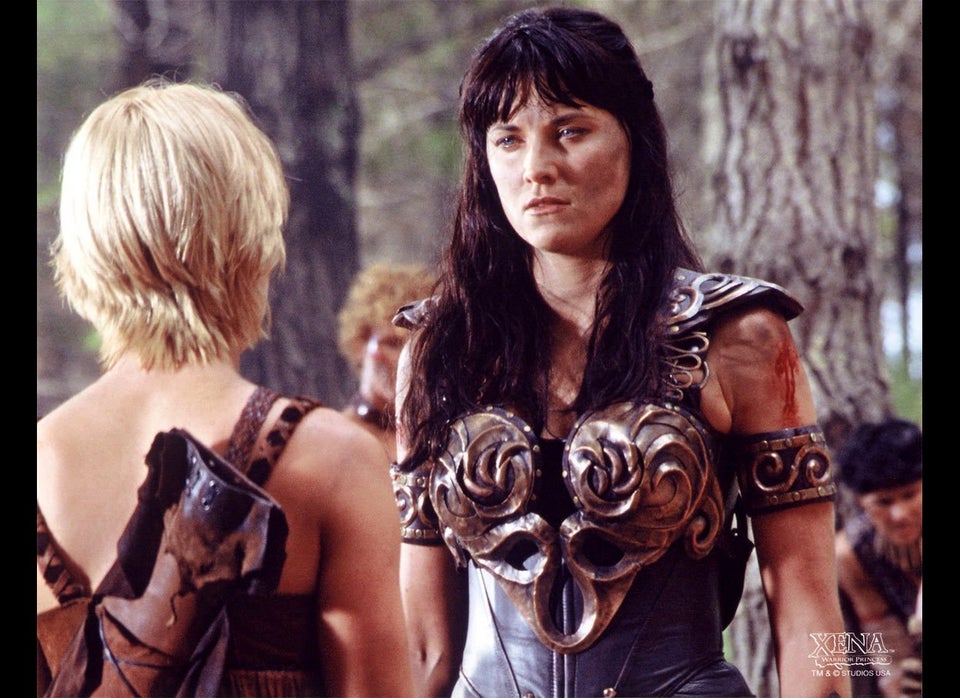 Xena's Tough Gear
Popular in the Community