We're pretty sure this story is going to quickly be co-opted into a Disney movie.
Last year, Jonny Hickey was a quiet boy whose struggle with autism made it difficult to interact with others and left him isolated, Today reports. Xena was an abused and abandoned puppy, who'd almost been starved to death.
Story continues after photo.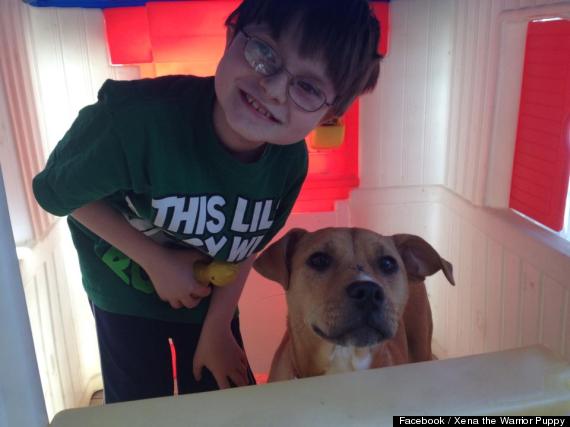 According to Today, a shelter in Georgia's Dekalb County found the terrier last September. Just 4 months old at the time, she'd been severely neglected and most likely locked in a cage without food or water before being dumped on the streets.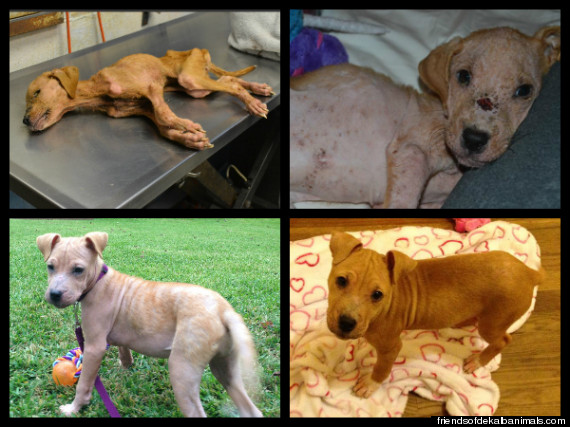 Despite her condition, Xena, who has been nicknamed "The Warrior Puppy," fought hard to survive.
"We were literally there for four minutes, and Xena ran right up to Jonny and my husband," Hickey told Today. Although Jonny is usually shy and introverted, upon meeting Xena he came out of his shell, the news source reported.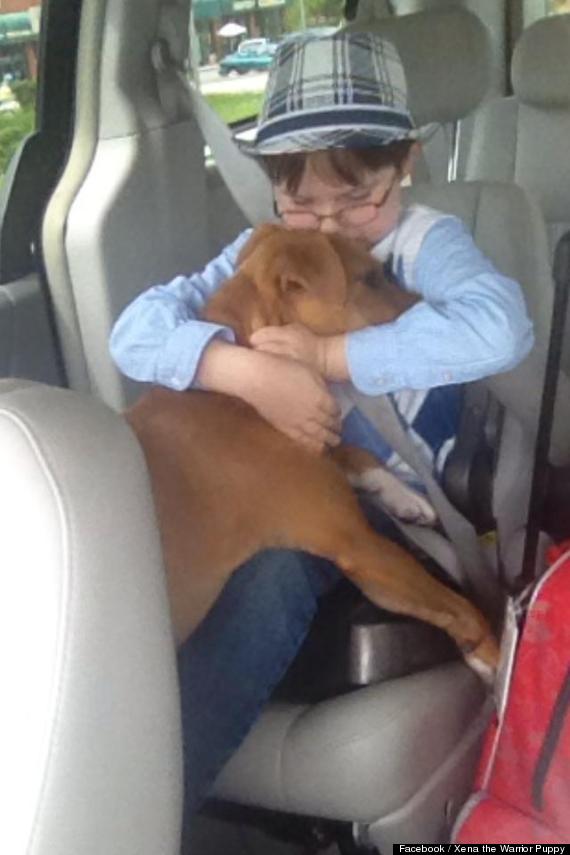 "My name is Jonny and this is my puppy, Xena. Well, my Xena was hurt really bad. By some not-so-nice people. And I have autism. So I think we make a pretty perfect team to spread the word to be nice to animals, and nice to kids like me," Jonny says in the video.
How's that for a happy ending?
Check out this video of Jonny singing "You've Got A Friend In Me" with Xena.
Before You Go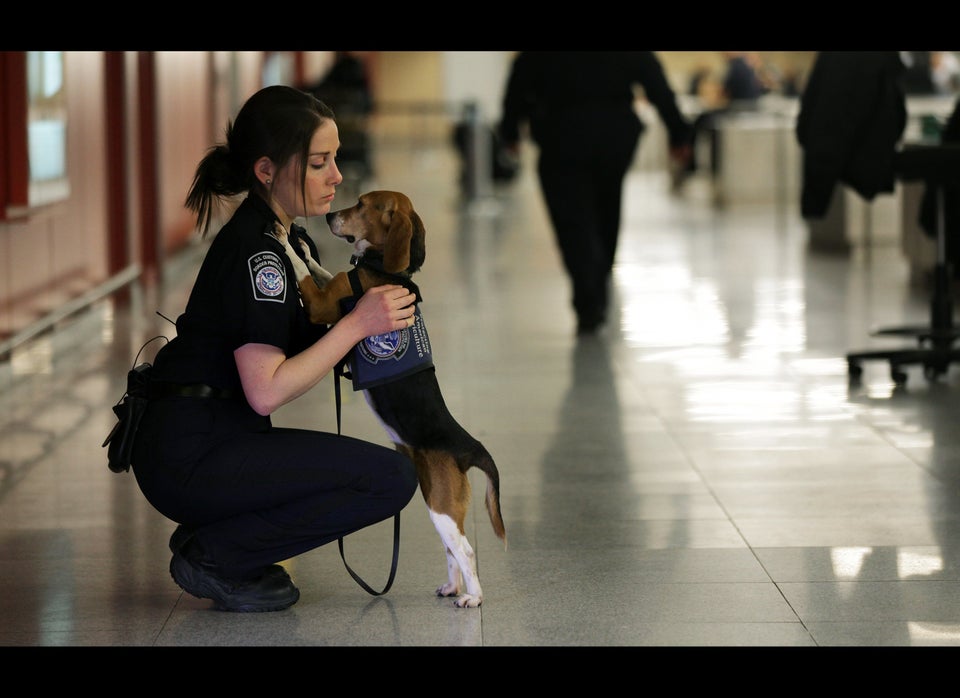 Animals Who Need Hugs