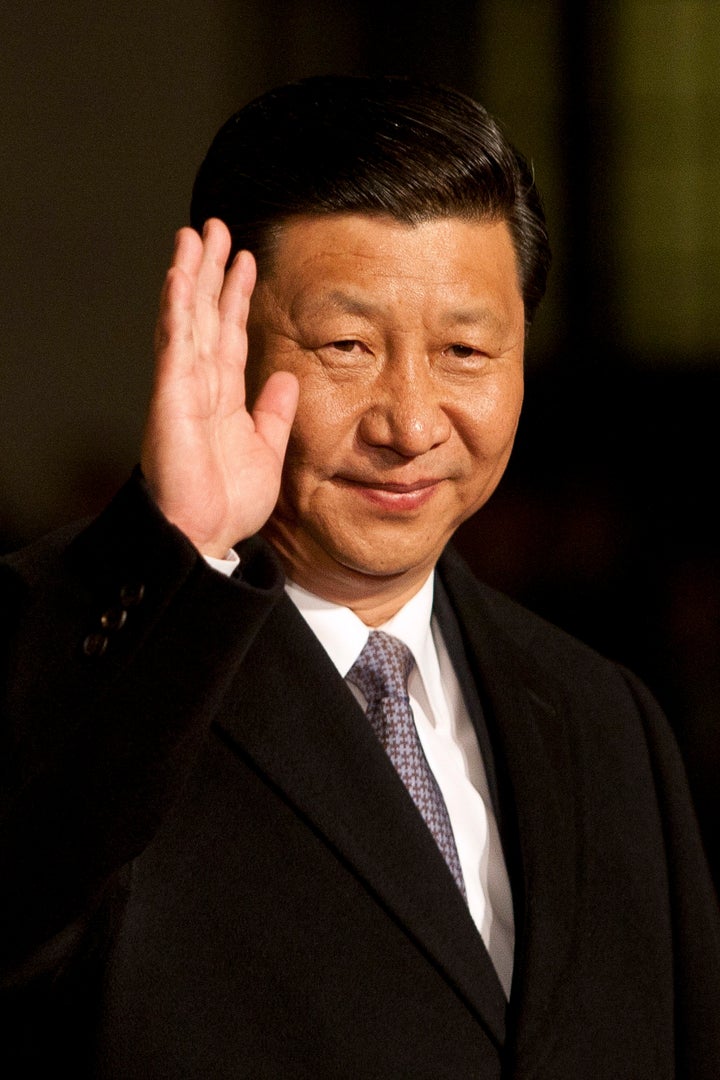 Chinese Vice President Xi Jinping is about to be the U.S.'s biggest frenemy.
Which is why Vice President Joe Biden, Gov. Jerry Brown and Mayor Antonio Villaraigosa are all gathering in LA Thursday and Friday for Xi's visit to the city. Xi, who has risen the ranks of the Communist Party, is widely considered to be the next president of China.
The dignitary will arrive with a delegation at LAX on Thursday, attend a welcome luncheon hosted by Villaraigosa, tour the Port of LA and attend a U.S.-China economic and trade forum, Patch reports.
And it makes sense that Villaraigosa plans to wine and dine Xi. China is the port of LA's top trading partner for exports and imports totaling $120 billion, the Daily Breeze reports. And, according to the Mayor's office, Chinese-owned local businesses support about 600 jobs and pay $32 million in wages to Angelenos.
The mayor plans to welcome a new, undisclosed Chinese company to the city and to sign new agreements with Chinese delegates, including an agreement to open a second LA Inc. tourism office in China, the Los Angeles Times reports. VIllaraigosa, who recently visited Chinese officials in December, is also expected to seek Chinese investment in a California high-speed rail.
However, Xi's visit will not be met without protesters. The Tibetan Association of Northern California is planning to deliver busloads of protestors from the Bay Area.

In fact, according to the Associated Press, "one aspect of Xi's visit will be to gauge public perceptions of China in the U.S. and seek ways of overcoming a lack of trust between the sides, a task complicated by disputes over trade, Taiwan, human rights and international concerns such as intervening in the ongoing violence in Syria."
Human rights aside, and time permitting, Xi will attend a basketball game in LA. Which team, you ask? Xi originally went as far as requesting Clippers tickets from the U.S. Treasury Secretary, the Wall Street Journal reports. Alas, since Clippers don't play again until Feb. 18, Xi will have to settle for Lakers tickets.
CORRECTION: An earlier version of this article incorrectly called the Communist Party the Community Party. We regret the error.
Calling all HuffPost superfans!
Sign up for membership to become a founding member and help shape HuffPost's next chapter