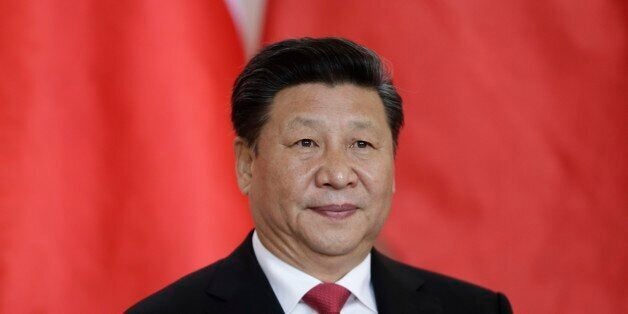 By Hong Soon-do, Beijing correspondent, AsiaToday - Chinese President Xi Jinping will probably seek to overstay term through the governance model of Deng Xiaoping, who maintained himself as China's most powerful leader over the past century. According to the past customs, Xi is supposed to step down in March 2023. However, he is showing strong ambition to rule China while maintaining his position as Chairman of the Central Military Commission (CMC), which runs the country's armed forces. If his plans work, he will probably become an emperor-like supreme leader like Mao Zedong and Deng Xiaoping.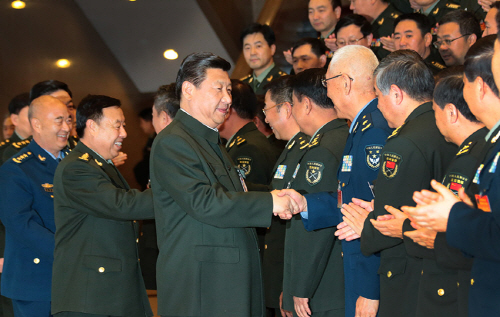 [Chinese President Xi Jinping meets general officers as CMC Chairman. It seems he is dreaming of a permanent ruling as CMC Chairman./ Source: Xinhua News Agency]
According to political sources in Beijing on Thursday, there are several reasons behind this scenario. The main reason is that Xi is too young to retire by 2023. Xi Jinping, who has been appointed General Secretary of 18th CPC National Congress in 2012, is supposed to step down during the 20th Party Congress in 2022. Besides, he is supposed to resign from his position as State President during the 13th National People's Congress, which will take place in March 2023. By then, however, he will be only 70 years old. He would be too young to retire. Besides, he has so much power that goes way beyond his predecessors like Jiang Zemin and Hu Jintao.
Besides, the absence of Xi's potential successors proves that the idea of Xi's permanent governance is not that impossible. According to the past customs, Xi is supposed to let in candidates, who will be running for General Secretary during the 19th Party Congress next year, to China's Politburo Standing Committee. However, there aren't any figures who could be considered as Xi's most likely successor. Besides, it seems Xi is not thinking of anointing an heir yet. Moreover, Xi is enjoying overwhelming support from Chinese citizens.
Under Chinese law, the President is limited to serve up to two terms of five years each. However, there is no term limit for the General Secretary. This means that Xi can maintain his position as General Secretary as long as he is willing to do so. But if this is the case, he could end up facing powerful backlash. However, things are different with the position as Chairman of the Central Military Commission. Besides, the chairman has enough power to control either General Secretary or State President. As seen n the case of Deng Xiaoping, there is a successful case in the past.
Currently, the ruling party's leaders are reportedly holding their secretive annual Beidaihe meeting. Obviously, they are assumedly discussing about Xi Jinping's permanent ruling. We could say that he could become an official emperor soon.
REAL LIFE. REAL NEWS. REAL VOICES.
Help us tell more of the stories that matter from voices that too often remain unheard.