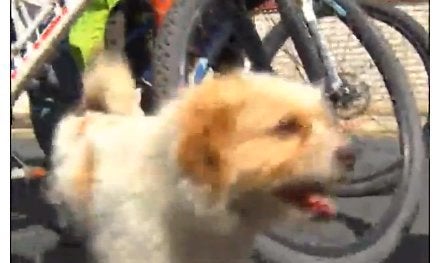 See Spot run ... for more than 1,000 miles!
The dog, which was eventually nicknamed Xiao Sa, accepted a chicken leg from a cyclist in Sichuan on May 4, then ran alongside the racers for almost 1,139 miles, arriving in Lhasa on the Tibetan plateau on May 23.
"Many people stopped cycling in some sections, then took the bus, but the dog made it," cyclist Zhang Heng told China Daily. Xiao Sa became a companion and a mascot for the long journey.
Zhang, who considers Xiao Sa "a friend," would like to adopt the dog, according to Yahoo News.
Upon arriving in Lhasa, Xiao Sa was taken to a veterinary hospital for a full check up. The hospital waived Xiao Sa's bill after hearing the dog's amazing story, according to Beijing Cream.
WATCH: Stray Dog Xiao Sa Follows Chinese Cyclists From Sichuan To Tibet
Popular in the Community