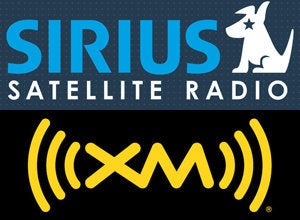 It's one thing when a government agency deregulates or otherwise loosens restrictions in an industry; it's another when that industry is made-up of just two companies.
The NY Times on Wednesday night said the Federal Communications Commission was on the verge of approving a merger between XM and Sirius Satellite Radio, a move that will essentially create a monopoly in satellite radio.
The combination of Sirius and XM will create one satellite radio company with about 17 million subscribers and programming running the gamut from Howard Stern to Oprah Winfrey, Major League Baseball to Martha Stewart, NASCAR to IndyCar.
And there's more on the way: HD Radio is the latest gadget for your car, truck or living room. A bit more on that later; we'll have a full post about it soon right here.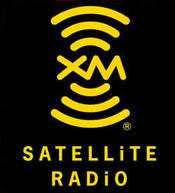 Among the conditions that both companies had already accepted were à la carte programming that would give consumers flexibility in which channels they pay for, permission for any electronics company to develop devices that would receive the new, single-company service and a price freeze for three years.
Over at my website, SteveParker.com, we get more e-mails about satellite radio than any other single topic, with most all of them complaints. And the reasons for that are many of the same that satellite radio has not grown or prospered as much as many expected since XM started broadcasting (spacecasting?) on September 25, 2001; Sirius went on-the-air (on-the-space?) on July 1, 2002.
XM beating Sirius as the first spacecaster is something which has worked to that company's great favor. In the car business, perhaps more than any other, being first out of the gate doesn't guarantee success, but from September, 2001, to July, 2002, there was only one satellite radio company you could actually hear and which was getting all the publicity in car magazines and websites, TV and even traditional radio, newspapers ... you name it, if someone was seriously searching for news about sat radio, they eventually found themselves on XM's website for almost 8 months.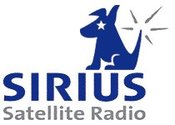 Even more important than XM's earlier launch was one of its owners. In 1988, a consortium of eight companies grouped together to buy a sat radio license, which were going to be made available by the FCC. Hughes Electronics, then-owned by General Motors, was one of those eight.
Hughes made the satellites for XM's system, and GM was the first car-maker to announce sat radio would be available across their entire product line. GM has bundled their OnStar service with XM, the two systems using the same exterior antennae for both. GM cars and trucks with OnStar are already pre-wired for XM and in most cases, the radio in that new car or truck is ready and able to receive XM. All someone has to do is activate the service. Ask someone at the dealership to do that for you. It's not difficult, but based on my mail, it's a little too tough for a lot of people.
Being first in sat radio was similar to what happened when Toyota launched their Lexus luxury channel and Nissan followed with their Infiniti line. Lexus beat Infiniti into the market, and though people who were involved with launching Infiniti have told me that Nissan could have pushed-up the introduction date so Infiniti could go head-to-head with Lexus, they decided to wait. Instead of car magazine covers screaming "Lexus vs. Infiniti Shootout!" (I used to write headlines like that, and get paid for it), they said, "Lexus".
And that remains a big reason, all these years later, that when most people think "Japanese luxury car" the first word which comes to mind is "Lexus." I believe XM is still first in customers' minds when the subject of sat radio comes up, except for someone who already has Sirius, or the car they bought can be outfitted only with Sirius. (Honda's Acura luxury channel is another story; their lack of a V8 engine has hurt them greatly in the battle between the Honda, Toyota and Nissan luxury lines).
Why hasn't sat radio caught-on in a bigger way? It comes down to car dealerships. I think that everything about sat radio, from the sound quality to the choices of music, news and talk offered is first rate. The biggest problem with sat radio (apart from it about to become a monopoly) is at the dealership level. (Saturn's 2010 VUE plug-in hybrid concept will have OnStar and XM if and when it comes to market; I don't know who that guy is).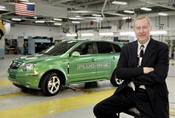 What I've found through the messages at my website, dealers have little if any enthusiasm for selling sat radio, be it XM or Sirius.
In these times, when dealerships can make more money on their used car sales than on new cars or trucks, sat radio is just another item which might scare away potential customers. If the price of, say, a GM-built truck is nearly the same as what the Ford dealer down the street is charging for a similarly-equipped pickup, adding XM to the bottom line isn't going to help the GM salesperson make that sale.
And salespeople on the showroom floor as well as the F&I (finance and insurance) person, whose goal is weighing you down with as many options as possible, don't push XM or Sirius because their spiff, or commission, isn't enough for them to force the issue. The sat radio ball is dropped at the dealership level.
Some makes and models have run promotions offering free sat radio installation (even though in GM vehicles, it's already a part of the radio) and free activation, but the buyer still has to shell-out cash every year to keep the service on. One way or another, if someone wants sat radio, it's going to cost them.
Whether it's worth it or not is up to the customer. Odds are, they'll continue with their subscription; once you get used to it, sat radio's a lot of fun. But it will never replace the Big Three of local radio: news, sports and weather. (HD Radio is another option buyers have for their cars and trucks).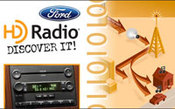 Now, after several years of competition between XM and Sirius, it's possible that by the time you read this there will be one sat radio company in this country, a monopoly created by the federal government. And you don't need me to tell you how strange that is.
So what do you think? Do you have sat radio in your car or one of the portable receivers? Did you get your sat radio from the dealership or buy it as an aftermarket item at a Best Buy or some place like it? What was your experience with the dealership when you wanted to activate the sat radio in your new car? If you don't have it, does the creation of one sat radio company make you think now is the time to buy? Have you waited until after the merger happened to buy ?
And finally, which service do you like better, XM or Sirius? And that's probably the last time anyone will ask you that question, because soon, there will be just one contender.
Oh, just one more thing ... We told you at the top that now there's even more for buyers to consider when choosing the sound system for their new car or truck: HD Radio is on-the-air and those who have it say they love it ... But that's for another story which I'll post for you here soon.

Popular in the Community