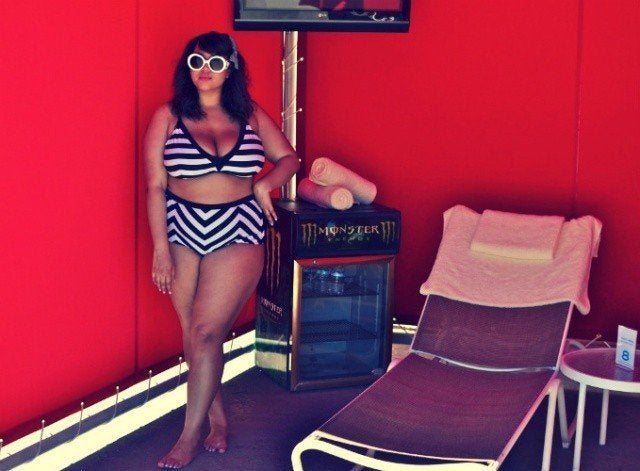 Every year, dozens of magazine covers and websites shout about the latest celebrity showing off her "bikini body" and promise women a "surefire way" to "get bikini body ready!" Of course, the result of all of these headlines is that many women never feel as as though their own bodies are "ready" enough. A recent SHAPE Magazine survey found that a whopping82 percent of women feel pressured to "slim down" for swimsuit season.
Now, plus-size style blogger Gabi Gregg has created the antidote to traditional women's media's approach to summer fashion. After she came back from a beach vacation back in April, Gregg posted photos of herself in a bathing suit and she got an overwhelmingly positive response. She was inspired by the barrage of comments and by XOJane's previous Real Girl Belly Project to turn her personal photo collection into something larger. Gregg writes on XOJane:
I asked Lesley [Kinzel, an XOJane Associate Editor] if she'd be into the idea of posting a gallery of fat girls in bikinis (or "fatkinis," as we so lovingly refer to them in our lil' community). I know first-hand how inspiring it can be to see people with bodies that look similar to my own feeling confident and happy on the beach in something other than a Hawaiian-print skirted one piece.
The result is a 31-image gallery that shows women of a diversity of shapes and sizes rocking their two-pieces.
LOOK: 7 Photos From XOJane & Gabi Fresh's "Fatkini Gallery"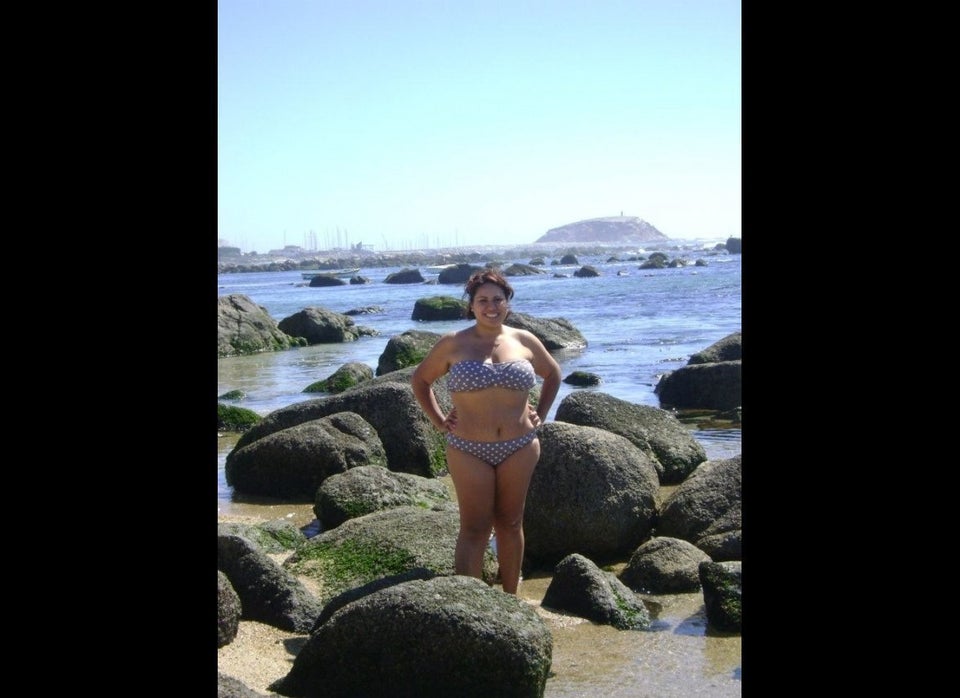 The xoJane and Gabi Fresh Fatkini Gallery
Popular in the Community