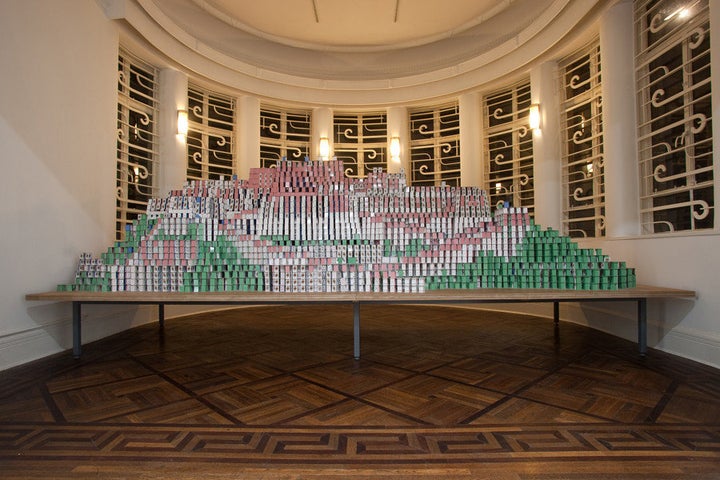 Xu Zhen, the Shanghai-based artist known for his combination of theatrical humor and social critique, will be exhibiting "Forbidden Castle" this June at the Muzeum Montanelli in Prague. It's a selection of recent works of sculpture, video and photography, named after a untitled installation composed from 160,000 packs of playing cards.
The resulting house of cards resembles the former residence of the Dalai Lama in Lhasa, the Potala Palace. But more than that, the carefully constructed palace is also a reminder of the Czech museum's own location below the Prague Castle, the largest castle in the world and a historic seat of power for Bohemia.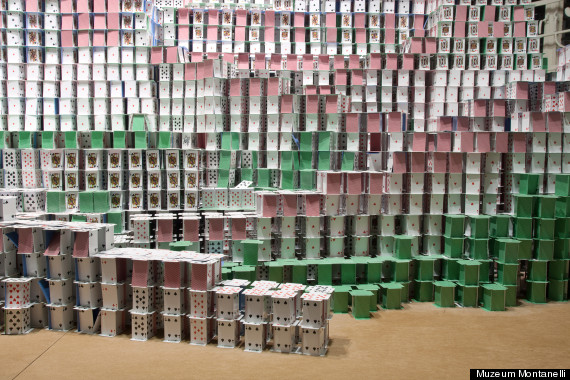 A few of Zhen's famous video installations are also on display. For example, "Rainbow" was screened at the Venice Biennale in 2001 and depicts the gradual change in color of an anonymous subject's back. Using arhythmic shots and ominous slap sounds, the viewer never actually observes the assaults but waits to see the next inevitable blow. The second film is "8848 - 1.86," which supposedly documents the decapitation of Mt. Everest. The number 8848 represents the height of the world's tallest mountain, while 1.86 is the number of meters that Zhen allegedly sawed off and transported to a museum to exhibit. The absurdist film is meant to challenge viewers' tendencies to trust in facts and universal truths, breaking down our understanding of something as simple as the height of Mt. Everest.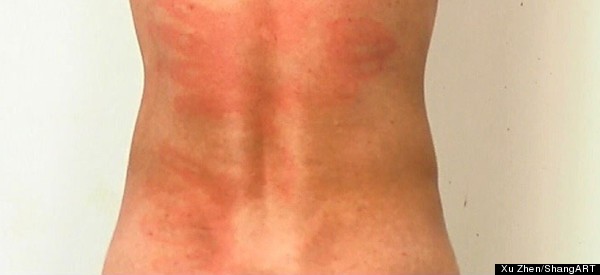 Xu Zhen, Rainbow, 1998, Video, 3:50 Courtesy of the artist and ShanghART
Zhen is the founder of Made In Company, a contemporary art creation company that toys with the phrase "Made In China." When Zhen opened the company in 2009, he claimed that he would no longer create art under his own name, and would instead only produce works through his new art group. Unlike Warhol's Factory, however, Zhen's creation is less parties and music and more research and development, serving as an archive and production company that remains cognizant of China's growing potential as a global art-market leader. Following in Zhen's hoax-art footsteps though, MadeIn created an exhibit of fake Middle Eastern Art in an attempt to poke fun at Westerners' tendency to seek out cultural stereotypes when selecting art from "exotic" lands.
Scroll down for a look at some more of Zhen's work on display at the Muzeum Montanelli in Prague from June 6th to July 22, 2012.
REAL LIFE. REAL NEWS. REAL VOICES.
Help us tell more of the stories that matter from voices that too often remain unheard.
BEFORE YOU GO