O.A.R. is celebrating its twentieth anniversary with the release of XX a compilation of their biggest hits, select live performances, and two new songs, "Follow Me, Follow You" and "I Go Through," the birth of which are spotlighted in the six part web series Evolution of a Song airing on Qello Concerts [Qello.com]. The series offers a behind the scene look at the creative process and finds the band collaborating with Nathan Chapman and Robert Redford.
Below is an interview with O.A.R.'s Mark Roberge about the new collection.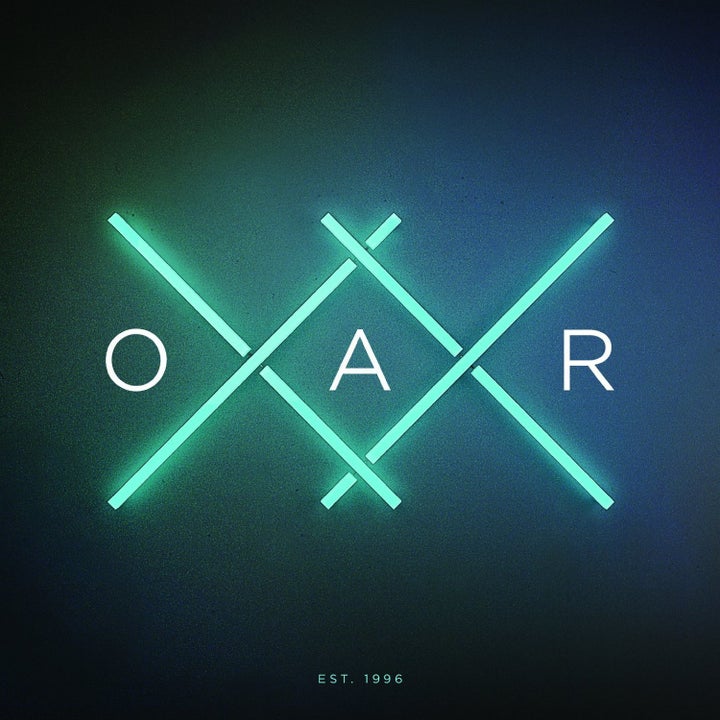 A Conversation with O.A.R's Mark Roberge
Mike Ragogna: Mark, O.A.R.'s XX, is a new double disc collection of hits, live, and new studio material that will be released August 5th. What's it like to have an anthology after twenty years of releases?
Mark Roberge: Having started the band back in 1994 but recording our first album in 1996, 1997, we were just kids. We were in high school essentially, even though it began earlier than that. We began as a real basement band, playing every day after school and writing songs and eventually putting out tapes and CDs that did really well, and we built an independent label that eventually went on to sell millions of records. We had a great first run at this independent world of music. Then we got to experience major labels and had success there, and experienced the rise and the fall of the CD business as a whole. We then had the opportunity to move to Concord's Vanguard Records, the biggest indie label in the country, and see how that felt while the music business continued to change. As the business changed―I guess from Napster hitting until now―we got the opportunity to ride along and navigate and change and morph and become what we hoped would become a band that would last longer than twenty years. So we're celebrating our twentieth year since our first release, and twenty years on the road. We've had more fun on the road than anywhere else. Because we got to start so young, like in eighth grade, we still have so much more to go. It's not so much a Greatest Hits as a celebration of what we've done up until now, including the live stuff and singles that somehow did well; we got to enjoy that world, too. We've been blessed, really lucky to get to see multiple angles of the live music world and the marketplace of CDs and singles and songs.
Mike: Twenty years later, how's the revolution going?
Mark: [laughs] When we made the band name "Of A Revolultion," we basically had a drummer, I knew just a few chords that Richard taught me, and we were just playing with what we had at the time. Therefore, this different type of music emerged, this acoustic, drum set story telling songs. We thought, "Hey, this is different from what we're used to, it's a change, it's revolutionary to us." We had zero fans. Nobody. Little did we know, twenty years later someone would ask me, "How's the revolution going?" I love it! I think it's going great. It's a bigger band, same guys, and we've all got families and we're still playing music. I'm happy.
Mike: You were fighting to get your sound through a scene with a lot of rap and alternative music, so the revolution seems to have been successful.
Mark: It's a slow burn. [laughs]
Mike: There are some fan favorites on this project like "Heaven" and "Shattered." I imagine the arrangements have evolved with the group over the years. How would you say, overall, the music has grown with the band?
Mark: I think we got lucky in that our first single wasn't necessarily what you'd call a "hit song," so we never got this instant pressure to stick to the rules, stick to what we'd done at that point. We learned, "Hey, we can have a single and then go on the road and continually change and alter and play the way we want to play that night and let the songs grow." We never had the pressure of having to stick to a formula. Then by the time we did have some songs that had success in the mainstream, we were so comfortable with our growth and so confident in what we were doing that we didn't feel that we needed to stick to that formula either. Along that time, we got to play hundreds and hundreds of shows a year and work on these songs. None of us were born shredding on an instrument like a lot of these great musicians out there. We're the guys who just really worked hard, really played a lot of shows and loved being around each other and got better with time. We needed that time. So yeah, over the years, everything changed. Everything had alternate versions every year because we were becoming alternate versions of ourselves every year. We were growing and the songs were growing with us.
Mike: Has the creative process also grown as far as writing new songs and recording new material?
Mark: The creative process has definitely changed throughout the years, from the very familiar, in the basement playing the song, "That's how the song is, let's go record it," to the journey of songwriting as a whole, the craft of it, traveling around and conspiring with other people in different ways to make a song that makes you move and dance and feel good. Everyone was open to change, so we documented this in the docu-series that's out right now, the Qello Concerts: Evolution Of A Song. It really does capture, in real time, in episode three, O.A.R. creating, writing, and performing a brand new song that is now possibly going to be one of our singles. That process has changed throughout the years. Never in a million years when we started out would we film what we were doing. We were just doing it. So it has changed, yeah.
Mike: How did you get on board with the Qello Concert series?
Mark: The first person who documented our band, twelve years ago maybe, was Peter Harding. We were fans of his work just from knowing him, and he continued on to do great things and we said, "We want to work with Peter again." Our manager, Peter and us came up with a concept around, "Let's document what we do, what our lives are like." People may not know, or understand, or care; it's a job, but it's a great job! We're loving every minute of it, and we're hoping to open up those doors and let people see what it's like to make a new song and go out and promote it. This is something that will live on beyond O.A.R, we're just the first band featured on it.
Mike: What has evolved in the relationship between the band and the fans? There seems to be a family atmosphere with O.A.R. and its fans.
Mark: Right. When we were coming up as music fans, as teenagers, when you're really most connected with music and you can identify with it most, we were looking at bands like Pearl Jam, The Grateful Dead, Dave Matthews Band. We were saying, "I love going to these concerts, I love the way it makes me feel and I love being part of something bigger than me for the night; we're all there, and I want to do that." I think they all represent incredibly loyal, amazing, and welcoming fan bases. Pearl Jam is the number one band for me and the greatest "jam band" ever. I think people don't even realize that. I was looking at these groups and thinking, "Wow, that's something that I want to have," and I think amongst them, they were really great about trading tapes and we thought that was a really cool way to include people in your world and your growth. I really enjoyed it and I thought people who listened to our music would enjoy it. It was like adopting positive influences around us and doing them our way, of course. Being influenced in a positive by the music around us.
Mike: How has O.A.R. survived and thrived for over twenty years?
Mark: Man, there's no good explanation. There's no formula for how to remain in music as a profession other than doing it. You've just got to give it your all. I think those groups are such great examples of just being what they are and letting people come for them and "joining the movement." We just really liked that. We never borrowed musically from people. Of course, we've been influenced by them. But it was more just about the aura, the way you feel when you're around it. Bob Marley & The Wailers, that music guided our childhoods in a way. The pulse of it. Maybe we can't identify with the lyrics, but we can identify with the pulse, feeling a part of something bigger. That's just what we took.
Mike: When I called earlier, you were hanging out with your kids. Could part of your longevity include embracing maturity instead of rejecting it?
Mark: Right? Exactly! This is a great point, because I think one thing that I really have enjoyed is writing music about what I know. Even when you first start writing songs, you're writing fantastical stories, probably about stuff you've never done before. I know I did. "Wandering the world, looking for something." But it's really being honest about what you are as a teenager. You are curious and have wanderlust and want to get out there and see things. I think along the way, I was just writing everything that I was going through and therapeutically having happy endings. I go on stage to feel better. I try not to bring my stuff on stage. I try to work through it on stage. Same with the songs. I think maybe people feel like they're along for the ride. If we break it down and be honest, we're all going through a lot of the same stuff all of the time. When we're honest about it, we can all relate to it. It's like the Howard Stern thing. His whole goal is to shine a light on hypocrisy. "Be honest and it's fun." Even the lows are fun.
Mike: I think that might be what separates you. A lot of the bands that came up with you became self-absorbed in the pain while you were cathartically working through situations with these songs. Sound interesting?
Mark: Well, I don't know anything about that, I just know that we work through it. We've got five guys in the group―more now, that are pretty much on the same exact page about what we want to do. Someone told us early on, "Just write what you know."
Mike: Which songs do you think have held up the best over the years philosophically and musically, and are there songs that the fans like and you keep doing because you know the fans like them?
Mark: [laughs] I love that. There are songs that you record and you think they're so good and no one likes them. One of the first songs we ever wrote was called "I Feel Home," and that's stood with us ever since. We literally wrote it on a driveway in Gaithersburg, Maryland, with a couple people on the trunk, just talking about that moment. It's always stuck with us and I think that one has stood the test of time so far. I've noticed that "Heaven" is a song that's just gotten better and better and better. I send love to all the people who have worked on that song over the years because it's really one of our favorites to play and record as well. There have been some songs that have fallen completely flat, let me think of a couple...
Mike: Certainly, you're not going to say "That Was A Crazy Game Of Poker," are you?
Mark: [laughs] No! "Crazy Game Of Poker" is still my favorite song to play every single night. I'm not going to lie, nothing makes me more pumped up than when the crowd goes off like that. I love it. People say, "How sick are you of playing that song?" No, literally every time we play it, we are counting our lucky stars, happy as hell. On our last album, we had this one called "Favorite Song" that conceptually was really cool. We thought it was clever and fun and sounded good, but there were crickets. Okay, we made this single that I don't think even one person responded to. No one even mentioned it. They didn't hate it, they didn't love it. That's one thing when you know it's not a good one. Indeed, it was no one's favorite song.
Mike: [laughs] You've hit this milestone, XX. You've probably got at least another X to come, maybe even two more. So where do you take this party?
Mark: I was just talking with the guys today about this. I think after this tour is over, we're going to go in and write a band album. Five, six, seven of us in a room, we're going to write and record a new band album of songs and stories. This record was a compilation; it was a project that everyone was working so hard on. We just want to go into the next one and make ten songs of us together in a room and we're going to do that soon.
Mike: Mark, what advice do you have for new artists?
Mark: Ever since people started asking my opinion on what they should do with their stuff, I've always kind of said a few bits of good advice I got. Number one is play anywhere and everywhere. If you're not willing to play there in the beginning, this is not the business for you. I don't care where "there" is. Number two is I hope you don't want to be famous. It's not about being famous; that's a different job. "Musician" is a job and "famous" is a different job. I come from the school of, "I just want to be a musician and raise a family, you're talking to the wrong guy." Other than that, it's just like, "Good luck!"
Mike: But isn't there anything that makes you envious of of Justin Bieber and Taylor Swift size fame?
Mark: That is a tough, tough job. I know that people say, "Well, you know, the money and all this stuff." Okay, great, but it's tough. There's a lot of pressure on both of those individuals to be a leader of sorts. I think they both do a good job and it's nothing that I would be able to do. I honestly wouldn't. Nobody recognizes me and it's awesome.
Mike: Do you enjoy that level of fame where it's sustainable because you're actually able to have privacy?
Mark: Yeah, I love it! I love everything about it. I'm really at a point where I'm just right now heading out, picking up groceries, going home, waking up tomorrow, going to Milwaukee to play SummerFest, come back, celebrate my kid's birthday and then jump out on tour. I feel like that's exactly what I wanted to do when I was fifteen. I'm not envious of anybody, I just feel kind of lucky. I just enjoy where I'm at.
Mike: Are there any fantasies you might want to explore before O.A.R.'s next X? Maybe doing a week-long residency at Madison Square Garden?
Mark: Right. There are. I have goals and they're just as lofty as the ones I started out with. We always look at this thing as island hopping. We know at the end we have this big mountain top thing we want to get to in life, but it takes a little bit of island hopping to get there. It was Madison Square Garden, it was Red Rock, now this summer, it's Red Rock for the tenth time, and we have plans beyond that. It's just exciting to have those things, but we never really talk about them until we get them.
Mike: Is there anything that you want to get to in a creative way beyond music?
Mark: There are a lot of things that I'd like to do. I really grew up reading a lot. I love fiction. Stephen King is a huge influence on everything I've written or done. He first gave me my imagination. I always thought, one day, I would really like to write some stories. I have written some stuff, but I would really like to learn the craft a little and spend some time doing that, but I think it'll be a while. That's a time-consuming, tough thing.
Mike: So what haven't we talked about? Theoretical engineering? Robotics?
Mark: I can't help you with that. I only studied reading and writing. That's a regret, yeah, absolutely. I didn't pay enough attention to science and math and all that stuff that's right now so much more important to pay attention to. I definitely didn't give that my all.
Mike: Your kids are probably going to surprise you with what they naturally take to. My fifteen year-old grabs every electronic that breaks down and fixes it while I'm still trolling Google for a solution. I'm shocked with the level of natural aptitude for technology kids have.
Mark: I know! My kid does math so well. I've never seen him do it at home, he just goes to school and does it, so clearly, he's just doing it naturally. Teachers keep writing how great he is at math and I think that's awesome.
Mike: What advice would you give Mark Roberge starting out, and now?
Mark: The advice I'd give myself when I first started out would be, "Be a little bit tougher as far as standing your ground, making sure that you don't try to people-please at all." Now? I don't know, "Enjoy the ride."
Mike: You sound like you and the band are having too much fun.
Mark: Yeah, it's all right. You could interview any guy in the band and they'd tell you the same thing. And our tour manager and our crew, we all just hang out and talk about, "What do you want to do today? Let's do a great job, let's have a great show, let's enjoy it." It's because when we're there, we want to be there, and when we're home, we want to be home. Matt Nathanson told me that, and it's great advice. "When you're home, be home, when you're there, be there." That's how you can really make an impact I think.
Mike: So maybe that's the secret to the success of O.A.R.―enjoying what you're doing.
Mark: Yeah! Exactly. But it's easier said than done, and it's easier to say when it's going well. It's hard to enjoy it when you're slugging it out, but I think when we were slugging it out, we were enjoying it, too. I always just try to take a little advice from everybody I come across and learn from other people.
Mike: And now for the "gotcha" question. What's your favorite Broadway musical?
Mark: [laughs] I live in New York and I haven't seen Broadway in years. I am doomed for sure. I can't even comment. Give me another one.
Mike: A-ha! How about we do this again for XXX?
Mark: We're one "X" short of adult.
Transcribed by Galen Hawthorne
DIANE ARKENSTONE'S "TOUCH THE SKY" EXCLUSIVE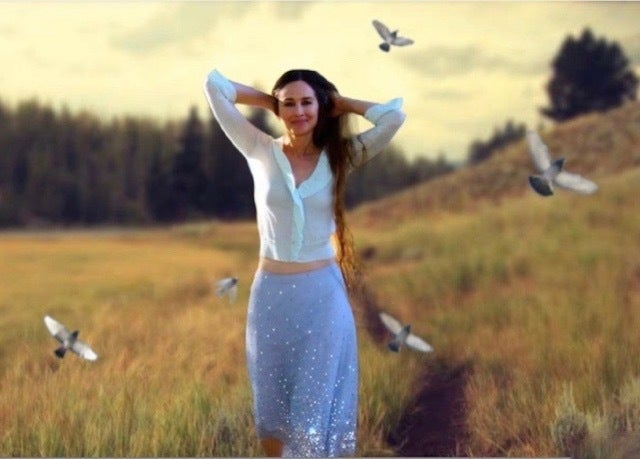 Singer/songwriter and multi-instrumentalist Diane Arkenstone returns with a gorgeous new song, the first in a series of new singles which will be released in the coming months that will appear on a forthcoming album. Titled "Touch the Sky," it's her first vocal track since the highly lauded 2013 album Union Road. The song was produced by Arkenstone with Dave Appelt. Arkenstone sings and plays metal drum, Appelt plays marimba and John Adorney accompanies on cello. "Touch the Sky" will be released on July 15.
According to Diane Arkenstone...
"I recently recovered from another heart surgery and was reading about all the sad and violent events in the world. I find it remarkable how we can overcome tremendous hardships thru sheer will, when we find strength within. This is the inspiration for the song."
CASEY MCQUILLEN'S "BEAUTIFUL" EXCLUSIVE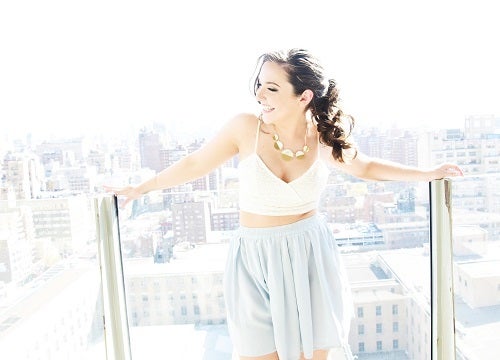 According to Casey McQuillen...
"'Beautiful' is the little voice in my head telling me my life would be better if only I were beautiful. This notion of 'beauty' hit me one day at the age of seventeen when I was heading to the gym and stopped to put on makeup. Why did I feel the need to 'cover up'? Instead of working out that day, I sat down and wrote this song. 'Beautiful' is the story of my relationship with my appearance: from being thirteen and wanting to fit in; to being seventeen and wanting desperately to be loved; and finally, projecting into adulthood, and fearing what it would be like to watch my daughter go through this same cycle of self-doubt. 'Beautiful' has helped connect me with many fans who feel the exact same way. Through its brutally honest and emotional lyrics, this track sets the tone for the rest of my EP."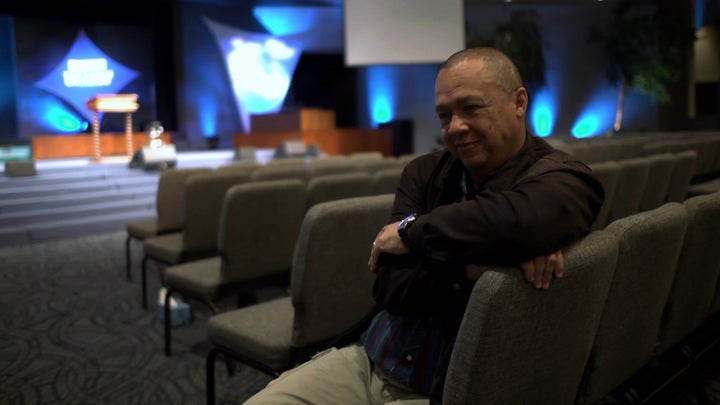 A Conversation with Caleb Quaye
Mike Ragogna: Caleb, rumor has it that Eric Clapton said you were the best guitarist in the world. How much money did he owe you?
Caleb Quaye: Ha ha, not a penny! He certainly didn't owe me any money.
MR: Seriously, you are revered, proof of your awesomeness being decades ago all over those early Elton John albums. And now there's a feature film you are the subject of, A Voice Louder Than Rock, which recently won Best Pilot at the New Media Film Festival. How did it feel to see your story being told on the big screen?
CQ: The film has been a rollercoaster of five years in the making on very tight budget, and a lot of faith. Then suddenly, I'm in a movie theater with the director, Valerie Tucker, seeing a slice of it being played on the big screen at the New Media Film Festival. Wow. I was shocked and it all became somewhat surreal when they announced that we had won for Best Pilot. Suddenly, I realized that this is really happening; finally, this train is starting to leave the station. The possibility of getting my story out there had now become a reality and that is just thrilling to me. I feel truly blessed.
MR: What do you think it is about your style and playing that's elevating you to this status?
CQ: That's a very difficult question to answer objectively but I'll give it a go! I've always been intentional about good phrasing, lyricism and syncopation in my playing. I try to make the guitar sing regardless of what style of music I'm playing, I strive to make things as musical as I can rather than just a barrage of notes and sound.
MR: What was your musical upbringing like and who originally influenced you?
CQ: I was born into a musical family; my father was a professional jazz musician [Cab Kaye] who both knew and played with many of the great musicians and vocalists of his day. Such as Django Reinhardt, Dizzy Gillespie, Charlie Parker, Billie Holliday, Ella Fitzgerald. Jazz, blues, classical and English church music were the soundtrack of my childhood. My original influence was undoubtedly my father who introduced me to the music by allowing me to sit and observe many jam sessions that would take place in our house with all these amazing musicians. He taught me to play the piano when I was 4 years old, the drums when I was 7, and the guitar came when I was 12. Dave Brubeck was a major influence when Take 5 came out. Then the guitar players came along such as Barney Kessel, Kenny Burrell, Steve Cropper, Phil Upchurch, Wes Montgomery, Jimi Hendrix, BB King, Albert King...
MR: The film is currently titled A Voice Louder Than Rock. What is that voice, where is it coming from, and is it the basis of your creativity to this day?
CQ: That voice in plain language is the voice of God that reached into my soul at a time when I was very low and confused about life let alone being messed up on drugs. It is the voice of Jesus! It comes from the spirit realm and is always very near. It is not only the basis of my creativity but also my very existence and purpose in this life.
MR: What are your thoughts about today's brand of Christianity? Are you comfortable with how much influence it has in politics?
CQ: I find that today's brand of western culture Christianity is a mile wide and an inch deep. People are so caught up in being relevant and trendy and greatly lacking in a mature, faith and steadfast character that would, in my opinion, speak volumes to people who are in despair. I think that Christianity should always have a positive influence in politics. In my opinion, a great example of this would be William Wilberforce who abolished the slave trade in England back in the early 1800s. I think that politics without Christianity is a total mess because values that are beneficial to the common man are thrown out the window in the pursuit of greed and power.
MR: In your opinion, what do you think are some of your best moments as a guitarist? How about your favorite recordings that you've appeared on?
CQ: I am grateful to have had many wonderful moments in my career. Unfortunately my best moments have never been captured in a recording because they generally seem to happen when I'm practicing on my own when no is around and the only audience I have is the Good Lord! Some of my favorite recordings that I've appeared on would definitely be much of the early Elton John albums. Tumbleweed Connection was a great time for me especially on tracks like "Ballad Of A Well Known Gun" and "Where To Now St. Peter." Also a later Elton album, Blue Moves showcases my style pretty well and I think has stood the test of time. Daryl Hall's first solo album Sacred Songs was a good project to be involved in. On Pete Townsend's first solo album Who Came First, the song "Forever Is No Time At All," features me playing everything on it. When Pete heard the solo he said to me "I wish I could play like you." That was a high point for me back in 1972.
MR: Naturally, you've had your fair share of sex, drugs and rock 'n' roll. What do you think it is about being a rock musician that draws the artist to that lifestyle and how were you able to either overcome or balance it in your own life?
CQ: I think it is an underlying lack of affirmation and love that was, for whatever reason, denied them from their fathers. This lack drives a person to seek to fill that hole in their soul from the entertainment industry. Where instant gratification of the applause for a performance is readily offered and easily obtained. This very quickly turns into looking for love in all the wrong places. I was able to overcome this by simply following Jesus! First, there was a supernatural encounter with his voice. Then there is the practical step of reading the Bible and surrendering my mind to what the Bible had to say about me from the perspective of my heavenly Father who created me. This is the step that changed everything for me.
MR: Caleb, what advice do you have for new artists?
CQ: I would advise new artists to first of all, come to terms with the fact that their creativity is a gift from God for the purpose of bringing light into a dark world in order to help people look up in hope instead of looking down in despair. It should be nurtured with integrity. Fame will never give you authenticity and neither will drugs. It is in knowing who you are, where you came from, and who were the influences that shaped your artistry that gives you authenticity. This is important because the industry will do everything to convince you that you are what they say you are, and before you know it you simply become a product with a shelf life…enough said!
MR: What's the story behind Eric Clapton's reference about you being the best guitarist?
CQ: Apparently, he said this in answer to a question from David Letterman, Eric was on his show and David asked him what's it like being the world's best guitarist to which Eric replied "I don't know, you should ask Caleb Quaye!" This was back around 2000. I knew nothing about the interview until a few days later when CBS somehow tracked me down to the pastor's house I was staying at in Gresham Oregon. The phone rang and the pastor handed it to me and said there is someone from CBS who wants to speak with you. I took the phone and said hello and the gal on the other end said, "Am I speaking to the world's best guitarist?" I said, "Excuse me who is this?" and she proceeded to tell me that last night on the David Letterman show Eric Clapton said I was the world's best guitar player!
I was stunned and she then asked if it would be ok if the local CBS affiliate could send a crew over to film me for the evening news. I told her that I was going to be playing and speaking to a youth group in a pizza parlor and they are welcome to come along which they did. So ironically that night the supposedly worlds best guitarist was filmed playing in a pizza parlor for a bunch of wildly enthusiastic kids in Gresham, Oregon! To this day, I'm still mystified as to how CBS tracked me down so quickly.
MR: What else are you currently working on and when do you expect the film to be completed and released?
CQ: I'm currently working on a very interesting project that is dear to my heart. It's called Nine Beats and it is a global multi-media collaborative project consisting of around 15+ musicians and artists from different countries. We are attempting to present the Beatitudes of Jesus in a creative way as a manifesto for living a righteous life in the midst of a crazy world. I'm also writing new material for my band the Faculty to record. As for the film, I'm hopeful that we can get it finished this year and released in 2017.
Related
Popular in the Community