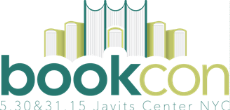 Young Adult fans, rejoice: BookCon, the consumer-facing event of BEA (Book Expo America), have announced that this year the event will see an 'unparalleled YA presence': "The surge in YA's popularity has fuelled a love of literature amongst young readers and accounts for some of the most enthusiastic and dedicated fans in the industry," said Brien McDonald, Show Manager of BookCon.
Such attention to YA literature is hardly surprising: after all, this segment is displaying exceptional growth and has turned into one of the strongest drivers of modern literature. As stated by Hannah Withers and Lauren Ross, 'young people are reading more than you'.

But of course, wanting to appeal to young readers and actually appealing to them are two different things altogether. Which is the reason why, more than the scale and number of YA panels, I'm interested in their nature, and in the topics that will be discussed.
Just like its young readers, YA literature is in constant flux. As noted by author and publisher Lizzie Skurnick, "It's not surprising that YA is always dealing with transformation, whether it be realistic or supernatural. It's the only genre that can always be both. It shows teen life in full chaos. And that means constant change."
A focus on YA literature is significant in more ways than one: it means recognising the impact literature can have in shaping young readers' developing sense of self. It means fostering empathy by exposing readers to different human stories. And it means building confidence by telling stories they can see themselves in. This is a commitment the industry cannot shy from.
In the light of this, I find this year's BookCon panel line up encouraging: Gayle Forman, Sarah Dessen, Marie Lu, Richelle Mead, Jenny Han, Renee Adieh, Aisha Saeed, Sabaa Tahir, Tavi Gevinson and Sophia Rossi will discuss a variety of topics including diversity, love, friendship, exploring foreign cultures and navigating new media platforms. This promises to deliver an interesting debate in which new and diverse voices can be heard.
Sabaa Tahir and the charm of Faraway Lands
Sabaa Tahir is one of these new voices. If you're not familiar with her name, make a note of it, for you're going to hear it a lot: her debut book, An Ember in The Ashes, is set to take the YA world by storm and has already appeared on 'most anticipated' lists from Indie Next List, BN.com, TeenVogue.com, Hypable's and our very own Huffington Post. With foreign rights sold in 24 countries and a Paramount film deal, life is definitely about to change for this writer who grew up at her family's run-down 18-room motel in California's Mojave Desert.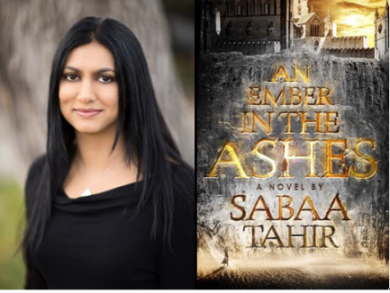 Ember is an epic high-fantasy set in a world with echoes of ancient Rome. It tells the story of a slave girl fighting for her brother, and a boy fighting for his freedom. Much of Sabaa's inspiration comes from her own reading passion, and the way she spent her childhood 'devouring fantasy novels, raiding her brother's comic book stash and playing guitar badly'. But what makes Ember such a compelling debut is a darker, more complex edge to its inspiration: the idea for Ember was born while Sabaa worked nights as an editor at the foreign desk of the Washington Post and was inspired to write 'an exploration of a culture of violence and oppression - what contributes to it, perpetuates it, and how it claims victims on both sides'.
During this year's BookCon, Sabaa will join Renee Adieh (The Wrath and the Dawn), Marie Lu (The Rose Society) and Aisha Saieed (Written in the Stars) for the Penguin-sponsored panel 'Faraway Lands', discussing loyalty, freedom and friendship across various cultures and kingdoms.
Laura: Sabaa, your novel is one of the most anticipated debuts of 2015, you have a movie deal under your belt, and now you're going to sit alongside the likes of Marie Lu as a BookCon speaker. Do you ever pinch yourself?
Sabaa: I totally pinch myself! I wake up and ask if it's real. I panic when I convince myself it's all a dream. You know, the works.
Laura: What excites you the most about your upcoming BookCon appearance?
Sabaa: I'm most excited about being surrounded by so many fellow book nerds. These are absolutely my people, so I'm hoping for some rousing discussions, the kind you can only have with other people who adore reading more than anything.
Laura: What other BookCon panels are you most looking forward to?
Sabaa: Mindy Kaling and BJ Novak!
Laura: Let's talk about Ember. How did your experience at the Washington Post foreign desk contribute to your inspiration for the book?
Sabaa: The stories I read at The Washington Post were about some of the world's most voiceless and powerless people. I read about child soldiers, child slavery, warzones, crimes against humanity, genocides and the "disappeared." Specific stories stuck with me, and had me asking myself about the oppressed and the oppressors, as well as about what I would do if I were stuck in some of the situations I read about. Ember, was born from those questions.
Laura: One of the main themes in the book is the meaning and cost of freedom. Why is this issue important and how do you think it will resonate with young readers?
Sabaa: As a teenager, I felt so hemmed in and trapped, both by the place I lived and the expectations others had about school, college and a future career. Like me as a teen--and like many teenagers now--my characters are at a peculiar crossroads in their lives. They desperately seek freedom. But at the same time, they are constantly thwarted. I believe that young readers will recognize this feeling even if they're not necessarily stuck in life and death situations like my characters. It's the honesty of the characters' emotions that will, I hope, resonate with readers.
Laura: Are there any titles from your childhood that left an indelible mark on your literary sensibility?
Sabaa: Though I desperately want to offer an enormous list of books, I'll limit myself to three of the most impactful books I read in childhood:
1. The Random House Book of Fairy Tales, by Amy Ehrlich and Diane Goode, which was my first introduction to fantasy. This kid's anthology has a ton of well-known fairy tales, as well as some beautiful (and occasionally freaky) illustrations. I loved it because like me, the heroes of these tales often feel like outcasts. The book made me feel less alone.
2. The Sword of Shannara, by Terry Brooks. This book gave me an undying love for epic fantasy novels and classic, solid worldbuilding. It also inspired me to write my first fantasy stories.
3. The Giving Tree, by Shel Silverstein. My favorite book--even now. As a kid, it taught me that books can be both sad and wonderful. As an adult, it reminds me that the stories that seem the simplest are usually the ones with the deepest meaning.
Laura: The younger generation has unprecedented access to social media, which means they're exposed to pop culture references on a global scale. What does this mean for the literary world and how can the publishing industry and events such as BookCon engage this new generation of media-savvy and culturally aware readers?
Sabaa: I think it offers a great opportunity for those in publishing to interact with fans, to hear what they have to say, and for fans to feel like they truly have a direct line to their favorite writers. I also think social media allows writers to engage with international readers far more than before. I think the key to engagement, whether for writers, publishing as a whole, or planners of large events, is honesty and enthusiasm. I don't go on social media with a mercenary intent to promote. That's just wrong. I go to learn, to listen, to have fun, to find people who love what I love and who introduce me to new things. That's where the joy is: in the interactions.
Laura: How can literature empower young readers in driving their own narrative?
Sabaa: I draw from my own experience here: literature conveys knowledge, and knowledge is the greatest vehicle for empowerment. Literature taught me that I wasn't alone, that I could become a writer if I worked at it, that my story mattered. Whether a young reader becomes a writer or not, they deserve to know that their story, whatever it may be, is important. That understanding leads to a spark of confidence, which I believe is a natural gateway to self-determination and the driving of one's own narrative.
Laura: Finally, can you give us your top three YA recommendations for the year ahead?
Sabaa: I am happy to! In order of release:
1.More Happy Than Not by Adam Silvera (June 2015). With echoes of Eternal Sunshine of the Spotless Mind and Aristotle and Dante Discover the Secrets of the Universe, this is a story that confronts themes of race and sexuality with a futuristic twist.
2.The Weight of Feathers by Anna-Marie McLemore (October 2015). Described as The Night Circus meets Romeo and Juliet, this is a tale of forbidden teen love.
3.The First Time She Drowned by Kerry Keltter (2016). The story of a girl who, after spending two years in a mental hospital for crimes she insists she didn't commit, will have to question everything she knows about herself.
Next week I will be talking to another BookCon panelist, Sophia Rossi, YA author and co-founder of on-line community Hello Giggles. We will discuss social media, best friends and, of course, books!
Popular in the Community