Ah, 2015. You are shaping up to be an incredible year for Young Adult novels.
There are a lot of highly anticipated sequels coming out, that I seriously can't wait to get my grabby hands on. Golden Son by Pierce Brown. The Rose Society by Marie Lu. And you've got the continuation of Marisa Meyer's awesome Lunar Chronicles sci-fi adventure and S.J. Maas' Throne of Glass fantasy series.
But there are some amazing debut novels hitting bookshelves in 2015 as well.
Epic fantasy. LGBTQ sci-fi. Pre-apocalyptic tales of growing up. Da Vinci Code style conspiracies. There are a lot of awesome new voices debuting in the next six months. Here are a few of them, and the books you should look out for.
The Conspiracy of Us by Maggie Hall
The first great YA read of 2015 pops up quite early in the year, with Maggie Hall's debut. A young girl discovers she's the heir to a dangerous secret society, and has to fight against it. An international thriller, in the vein of the Da Vinci Code, it's the first book in a trilogy. Hooray for welcoming in a new series!
Shutter by Courtney Alameda
Alameda's debut focuses on the last descendant of Van Helsing, a teenage girl who can see the auras of the undead in a prismatic spectrum... so she exorcizes ghosts using with an analog SLR film camera and her scrappy team of demon hunters. Awesome.
My Heart and Other Black Holes by Jasmine Warga
First off, this book wins Best Debut Title of 2015. Secondly, this plot. Oh. My heart. It is broken.
Two teenagers form a suicide pact, eager to leave the world behind due to horrible family tragedies. As they grow closer together, one starts to question it all, and needs to decide if she wants to die, or save the boy she's falling for so they can be together.
When Reason Breaks by Cindy L. Rodriguez
I was able to get an ARC of this one on NetGalley, and wow. Two girls who are rather different connect over the words of Emily Dickinson, and use her poetry to guide them through conquering their dark, emotional problems.
Tip: Pair this book with My Heart and Other Black Holes, to maximize your tear-flow over a long weekend.
Mosquitoland by David Arnold
A YA road trip novel that takes you across the country, with a protagonist on her way to visit her hospitalized mother.
And can we talk about that gorgeous cover for a second? My goodness. Get me a poster, right now.
We All Looked Up by Tommy Wallach
I love a good story about the pre-apocalypse. In Wallach's debut novel, an asteroid is hurtling towards Earth, and Bruce Willis isn't there to save the day. The novel focuses on four high school seniors that are struggling to figure out what to do with what they'll do with their little time left, the future uncertain.
And the movie rights to this awesome debut novel have already been sold! So pick up the book first, so you can have those "I read it before it was a movie" bragging rights.
Written in the Stars by Aisha Saeed
In Saeed's debut, Nalia falls in love with a boy. However, her parents have always wanted her to have an arranged marriage. She's whisked away on a vacation with her family, only to discover her family have her wedding plans ready to go when she arrives.
Fun Fact: Saeed is involved in the We Need Diverse Books program, and is basically a literary hero. If you haven't heard of what they are doing, check it out.
Simon vs. the Homo Sapiens Agenda by Becky Albertalli
When a teen boy's email finds itself in the hands of the wrong person, suddenly he finds his private life and sexuality not so private. The class clown threatens to unleash his secrets and blow up the spot of his love interest.
None of the Above by I.W. Gregorio
This debut focuses on a teenager girl who discovers she's intersex. She's the homecoming queen, has the perfect boyfriend, and scholarship to a big school. But when her secret gets revealed, her world starts to fall apart.
The Girl at Midnight by Melissa Grey
I've enjoyed Melissa Grey's journalist writing for years, and when I found out she had a YA novel coming out... well, it shot to the top of my must-reads pretty much immediately. And now, it is almost here.
In The Girl at Midnight, a runaway pickpocket lives in a magical world beneath the streets of New York City, and gets pulled into an ancient war.
An Ember in the Ashes by Sabaa Tahir
Yes! Epic fantasy. In Tahir's debut, a scholar and a soldier cross paths in a brutal, Rome-like empire. One goes undercover to save her brother, the other debates leaving the military life behind.
A science-fiction thriller being pitched as a YA, sci-fi Fast & the Furious? I hope one of the characters yells "TORETTO!" somewhere in there. But that probably won't happen.
In Tracked, a teenager girl follows in her father's footsteps to become a famous racer, even though he mysteriously disappeared.
Made You Up by Francesca Zappia
Describe a book as a novel that will appeal to fans of Wes Anderson movies, and really, you've sold us. Done. This story focuses on a character who can't tell the difference between what's real and what's delusional.
Also, that book cover. I'll need that as a poster too. Right now.
The Witch Hunter by Virginia Boecker
What happens when a hunter of witches is accused of being a witch herself, and then gets saved by a wizard? This. This happens. And it is awesome. Boecker's debut thrusts readers into a world of magic, pirates, love, and hate.
More Happy Than Not by Adam Silvera
If you could have a difficult memory wiped away from your life, would you make that happen? Would you delete a tragic event, the memory of a person, or a major part of who you are? Silvera's debut novel asks some intense questions about love, love, and sexuality.
The book keeps getting called a YA Eternal Sunshine of the Spotless Mind, and that is absolutely a perfect description. I managed to get my hands on an ARC, and it is a stunning novel.
The Night We Said Yes by Lauren Gibaldi
After an epic party full of saying yes, one year later, a bunch of teenagers decide to try and recreate that magical, epic evening. It's a novel that jumps from now to then, alternating perspectives and discussing all of what makes being a teenager great. Friendship, first love, secrets, and discovering who you are.
Tip: Pre-order this book with Silvera's, and enjoy a weekend of reading both of these in two days.
Also on The Huffington Post: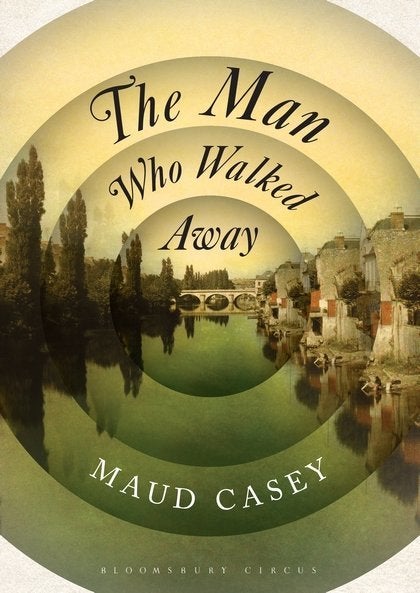 9 Novels Based On Extraordinary True Stories
Related
Popular in the Community