As we have some waiting to do until Downton Abbey Season 5 premieres, let's get our fill of rich period dramas elsewhere. Like with some delightful YA historical fiction.
YA Historical Fiction for Downton Abbey Fans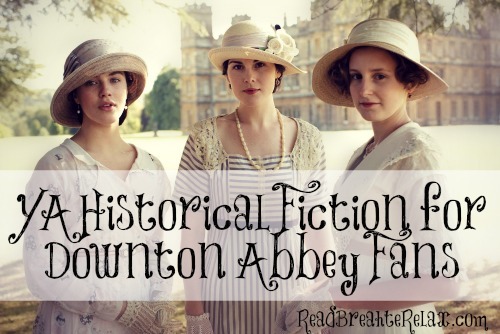 Aristocratic England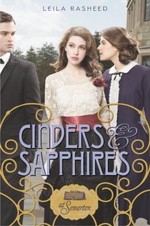 Cinders and Sapphires by Leila Rasheed -- I adored this YA version of Downton Abbey (a tagline for the book is "At Somerton"). It's probably the closest YA fans will get to reliving a Downton Abbey type time and period setting.
Gilt by Katherine Longshore -- Fans of the Tudor era, will love this take on King Henry VIII's court. Oh, the intrigue...
The Season by Sarah MacLean -- Full of coming out parties and tons of frilly dresses, The Season is set in Regency England. If you're needing an aristocratic fix, then check it out.
Maid of Secrets by Jennifer McGowan -- A young girl working for Queen Elizabeth as a spymaster? Royal service has never been this exciting or dangerous.
The 20s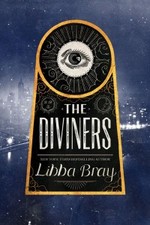 The Diviners by Libba Bray -- There is so much sass in this New York City set 20s book. The era-specific sayings and the spunk of the main character Evie will make you think you've accidentally slipped into a speakeasy.
Born of Illusion by Teri Brown -- Absolutely loved this book. Harry Houdini, spooky seances and jazz music create a gorgeous backdrop for the mystery and magic in this YA historical fiction novel.
Vixen by Jillian Larkin -- Channeling The Great Gatsby to the max, Vixen follows three girls' lives as they deftly navigate their way during the Roaring 20s. Cigarettes and bobbed hair included.
Historical Fantasy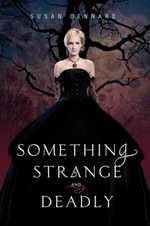 Grave Mercy by Robin LaFevers -- This book is set in an altered medieval England and places the characters beside the gloomy and ancient convent of St. Mortain. Definitely an atmospheric read.
Something Strange and Deadly by Susan Dennard -- It's late 1800s in Philadelphia. And zombies are loose in the city. The historical landmarks in the city are fun to pick out...during all the eating of brains.
Chantress by Amy Butler Greenfield -- Set in England during the 1600s, Chantress is about Lucy's powerful and magical ability to sing and ensnare. Some reviews says this is more of a middle grade reading age, so make sure you're ok with that before jumping in.
The Falconer by Elizabeth May -- This was one of the best books I read last year. The setting is interesting and unique (Scotland, 1844). And, the set-up is killer: Aileana is fighting the trappings of her privileged life to...kill faeries. You'll want to read this one for sure.
Set in Paris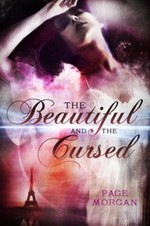 The Beautiful and the Cursed by Page Morgan -- This is a gorgeous tale of gargoyles and ancient vows, all set in the city of lights. I didn't realize how many YA historical fiction books were set in Paris, but I'm thanful!
The Académie by Susanne Dunlap -- Set with some real historical depth, this book is set in Paris around the time of the French Revolution. Exciting and deadly.
Belle Epoque by Elizabeth Ross -- This book combines intrigue and friendship amid the trappings of finery and danger of gossip in France.
A Mad, Wicked Folly by Sharon Biggs Waller -- I really appreciated how closely the author followed the actual suffragist events outlined in this book. It's a great tale about woman fighting for the right to vote, and one girl discovering just how far she'll go for her independence.
Prisoner of Night and Fog by Anne Blankman -- In 1930s Munich, Gretchen has a dangerous relative. And his name is Adolf. If that doesn't hook you already, I don't know what will.
Manor of Secrets by Katherine Longshore -- This is another read with a very close feel to the Downton Abbey series. We've got the classic dual upper crust/working class perspectives. Cue the scandalous secrets and mixing of social classes!
Tsarina by J. Nelle Patrick -- A sort of retelling of the Romanov's and Russia's breakdown of the ruling class, Tsarina is a beautiful story about wealth, status and changing loyalties.
What are your favorite YA historical fiction books?
Related
Popular in the Community