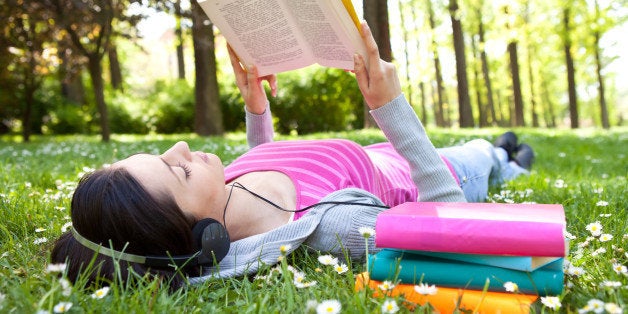 Between the stress of school work, the social scene, extracurricular activities and other obligations, I oftentimes feel like I don't have much time to sit down and read anything other than a textbook during the school year. For me, one of the best parts of summer is realizing that I finally do have enough time and energy to read whatever I choose. But with that newfound time and freedom comes a very difficult task: actually finding the right book to read.
With summer half-way over, here's a few ideas whether you're looking for some new material or you're guilty of summer reading procrastination.
1. "Looking for Alaska" by John Green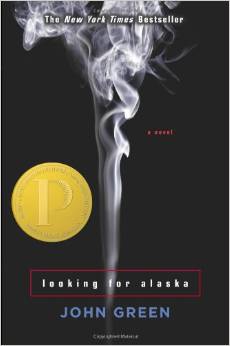 For as long as he can remember, Miles "Pudge" Halter has led a sorely uneventful life. Eager to escape his life in Florida, Miles heads to Culver Creek Preparatory High School, which he quickly discovers is anything but the monotony he is used to. And when he meets Alaska Young –- the fiery, wildly unpredictable, yet utterly fascinating girl who lives down the hall –- Miles knows his life will never be the same.
NOTE: A good read for those who liked "The Fault in Our Stars," also by John Green.
2. "The Maze Runner" by James Dashner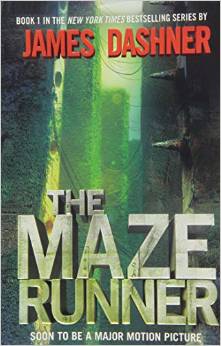 When Thomas wakes up one morning, his memory has escaped him completely. He looks around to find that he is a completely foreign world, surrounded by men he has never met. They call this unfamiliar place "Glade," and Thomas quickly discovers that the only way out is through a seemingly never ending, ever-changing, terribly elaborate, and not-once-conquered maze. Suddenly unsure of everything, Thomas will have to try to navigate Glade and the world beyond. All he has are three words of advice from an unlikely acquaintance who simply tells him: "Remember. Survive. Run."
NOTE: Recommended for those who like "The Hunger Games" and "Divergent" trilogies. And look out for the film starring Dylan O'Brien which will hit theaters in the fall of 2014.
3. "My Sister's Keeper" by Jodi Picoult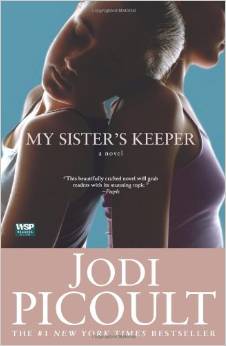 Anna was born to save her older sister, Kate... literally. Anna was conceived as a bone marrow match for Kate, who has been fighting Leukemia since her early childhood. After years of surgeries, transplants and transfusions, Anna is not sure how much longer she can keep prioritizing her sister's well being over her own. Ultimately, Anna will have to make a decision that could change both her and Kate's life forever.
4. "Americanah" by Chimamanda Ngozi Adichie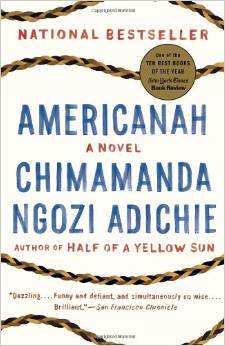 Ifemelu and Obinze fall in love in the homeland of Nigeria, just before they must flee to escape the wrath of military dictatorship. As they relocate, Ifemelu to America and Obinze to London, they encounter new struggles -- from racism to a lack of belonging -- and must learn to adjust to a new and very different reality than they are used to. Ultimately, they find themselves back in Nigeria, reuniting and recalling their mutual love and admiration for each other and their homeland -- but are faced with the toughest decisions of their lives.
NOTE: Yep, this author is the same woman who is featured in Beyoncé's song "***Flawless." What a rockstar.
5. "Before I Fall" by Lauren Oliver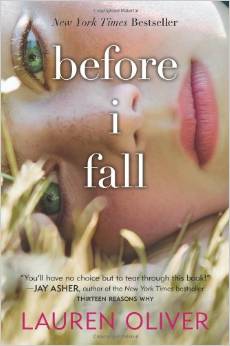 Samantha Kingston wakes up on February 12, expecting a very normal day. And it is. Popular and successful at her high school, the day runs smoothly... until she dies in a devastating accident that evening. To her surprise, Samantha still wakes up the next morning, but soon realizes it's February 12 all over again. In fact, Samantha gets the chance to relive that fateful day seven times, each time discovering more about herself, her life, and her ability to change her life in just one day.
6. "Tales of a Madman Underground" by John Barnes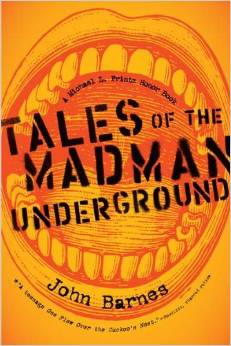 Since he started high school, Karl Shoemaker has always been a part of "the Madman Underground" -- the kids forced to attend group therapy sessions during school. Not having wanted to join in the first place, Karl decides he's going to escape, and not only from the group, but from his reputation of insanity and instability. Karl tells the tale of seeking normalcy after various personal and family struggles which have shaped him into the person he is.
7. "The Giver" by Lois Lowry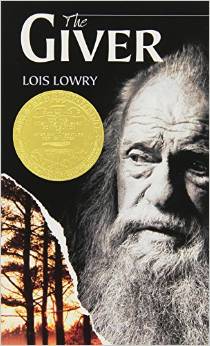 Jonas lives in a world that has been precisely designed and manipulated in attempts to achieve perfection, stability and security. It has been stripped of anything that could cause pain or conflict of any kind -- things like love and color and choice. But it is a world in which everything is under control. On his twelfth birthday, Jonas is assigned a role in the community, and is the sole citizens selected to assume the role of the Giver. As Jonas delves deeper into his newfound role, his perspective is altered irrevocably as he comes to see all that exists beyond the world he has been living in for his entire life.
8. "I Am Malala: The Girl Who Stood Up for Education and Was Shot by the Taliban" by Malala Yousafzai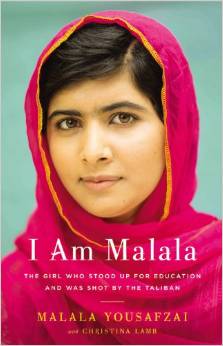 Now hailed as an international hero and a symbol of peaceful protest and empowerment, 17-year-old Malala Yousafzai has quite a remarkable story to tell. She speaks truly about her experiences, from standing up to the Taliban to suffering gunshot wounds, and uprooting her family to flee terrorism…a nd how she ended up becoming the youngest ever nominee of the Nobel Peace Prize.
9. "Breathless" by Lurlene McDaniel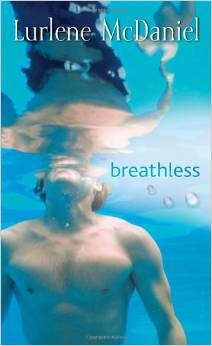 Travis Morrison is one of the most popular guys in school, not to mention a superstar diver. So he doesn't even think twice before trying out a silly stunt dive one summer afternoon that goes very wrong. Afraid that he's hurt his leg, Travis rushes to the hospital, only to find that he in fact is struggling with far more severe issues. As his world flips upside down, Travis is faced with a life-changing decision and sacrifice that will alter his life as he knows it forever.
10. "I Am the Messenger" by Markus Zusak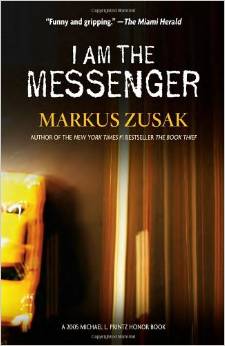 Ed Kennedy is just an average cabdriver. He has no real hobbies (other than playing cards, which he can't do very well), and is more in love with his dog than he is with anyone else -- well, except for his best friend, Audrey. He shows little sign of progressing in the future until he accidentally stops a bank robbery one day. From there, a series of bizarre events unfolds, as Ed begins to find aces appearing periodically in his mailbox. Each card points him in direction of another person who is secretly fighting to survive each day, and is desperate need of his help. Ed assumes the responsibility of the messenger, of saving these people and solving these problems, all the while unaware of who's fueling his missions that are written in the cards.
11. "Memoirs of a Teenage Amnesiac" by Gabrielle Zevin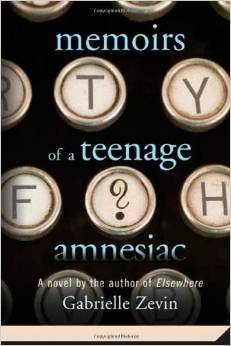 If she hadn't slipped on the steps and hit her head, Naomi would have a much better sense of the world. She wouldn't have woken up in that ambulance; she'd recognize her best friend; she would know she had a boyfriend; she'd remember all the ways that her family had changed now; she would have realized that she didn't know James. But she did slip on the steps and hit her head… so everything is different now.
12. "The Miseducation of Cameron Post" by Emily M. Danforth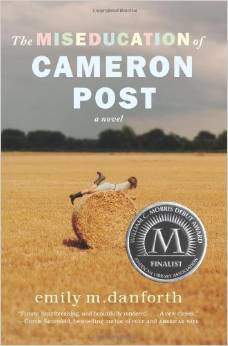 Growing up in Montana in the 1990s hasn't been easy for Cameron, especially once she realized that she was gay. Struggling to find a way to tell her parents and relatives, Cameron masks her sexuality for a long time, and is sent away to a camp that will "cure" her of her homosexuality once she finally does tell the truth. At the camp, Cameron will have to learn embrace who she really is and cope with the consequences of denying her true self for so long.
13. "If I Stay" by Gayle Forman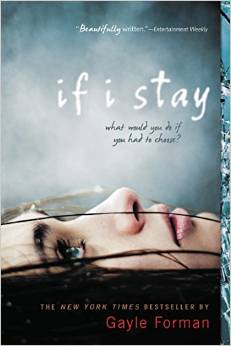 Seventeen year-old Mia has everything going for her, when suddenly everything changes in the blink of an eye. Her memory of the car crash is fuzzy, and all that existed before is clouded. All she knows for certain now is how broken she is, physically and emotionally. As she tries to piece her life back together, adjusting to all that she has lost, Mia struggles to understand who she was, who she is, what she has lost, and what still remains.
NOTE: Soon to be a major motion picture starring Chloe Grace Moretz.
14. "Sold" by Patricia McCormick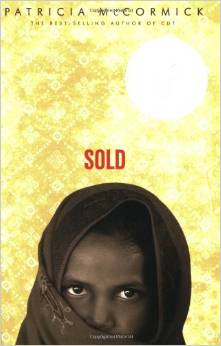 Lakshmi is only 13 years old when her stepfather insists that she find a sufficient source of income. It is her job, he says, to help support her very poor family. He sends away, to a city very far from her home in Nepal, and it is only days before Lakshmi realizes that she has been sold into sexual slavery. Trapped and told that she cannot leave, Lakshmi continues working, hoping that her earnings will one day be enough to get her family out of debt. And as her hope begins to diminish, Lakshmi will have to decide whether she's willing to risk everything she has for a slim chance of escape, or continue making money to send home to her family.
15. "The Uglies" by Scott Westerfeld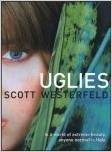 In Tally's futuristic world, everyone undergoes a major transformation when he/she turns 16, one that leaves them looking stunningly flawless, and ready to succeed in a high-tech paradise filled with non-stop parties and luxury. Tally can't understand why her best friend Shay is so resistant to the transformation, and has no idea how to react when Shay runs away just days before the transformation. Tally goes in search of Shay, discovering much about the world beyond the walls of the "uglies" and "pretties," and ultimately will have to decide between a friendship that is not quite what she thought it was, and an unknown world which she's been dying to be a part of for her whole life.
NOTE: Check out the rest of the series, "The Pretties" and "The Specials," too.
16. "Every Day" by David Levithan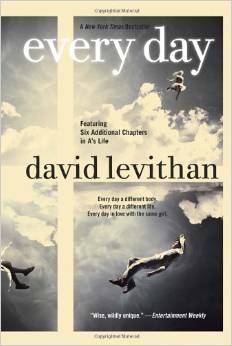 "A" faces a new reality every single day -- an entirely new body and life. A adjusts to the ever-changing reality of life, and grows to be quite good at remaining detached and unremarkable. After all, that will make life easier when A wake up as different person the next day. But when A wakes up in Justin's body and meets Rhiannon, all prior rules and habits of detachment will have to go out the window, as A finally learns what it feels like to fall in love.
17. "Hold Still" by Nina LaCour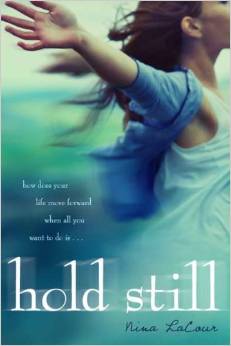 In the wake of her best friend, Ingrid's suicide, Caitlin is plagued with overwhelming hopelessness, and unsure whether things will ever be okay again. When she finds Ingrid's journal, Caitlin begins to see that life must go on, even without her best friend by her side. With the journal in hand, Caitlin will learn to open her heart again, embrace the new reality, and continue on for the sake of her own happiness, and in honor of her best friend.
18. "We Were Liars" by E. Lockheart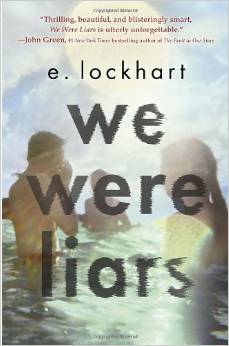 When the wealthy, elegant Sinclair family sets off for a summer in Martha's Vineyard, lies are bound to unravel. Over the course of several years, each family member proves to have secrets of his/her own, from hidden additions to accumulating jealousies and secret relationships. The more time progresses, the more is revealed about each family member, each relationship, each impending outburst. But when disaster really does strike the family, and questions as to who and how go unanswered, it will be left up to young family member, Cadence, to figure it all out.
Before You Go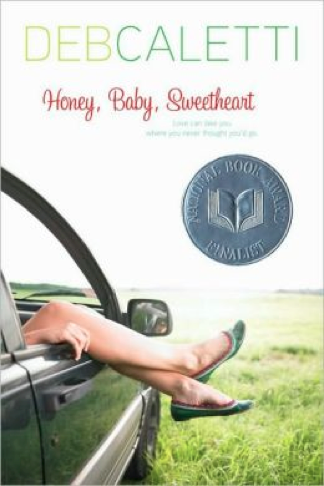 17 YA Summer Reading Books
Popular in the Community