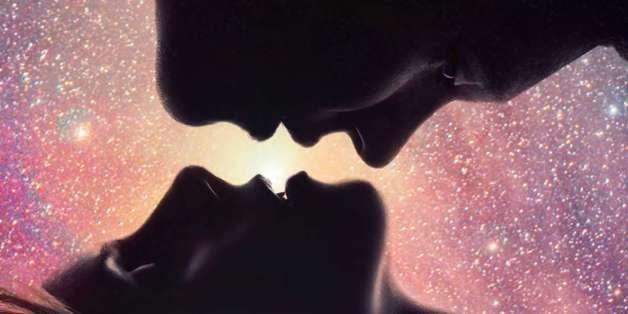 When you're browsing the shelves at your local bookstore, picking up the first YA novel in a series can feel a little daunting.
How long will you have to wait for book two? And once that comes out, what about book three? How will the series end? Will you have invested a ton of time (and serious feels) into a series, only to be given an ending that leaves you disappointed?
Well, you're in luck, dear readers. Here are eight YA trilogies that wrapped up this year, that are absolutely worth picking up. From epic steampunk fantasy to universe expanding sci-fi thrillers, angsty "don't call us mermaids" merfolk to souls fighting to simply exist, there's a little bit of something for everyone in here.
1. Something Strange & Deadly (Susan Dennard)Zombies. Steampunk. Necromancers. Romance. I pretty much talk about this series by Susan Dennard whenever someone brings up YA with me. It's an incredible supernatural series with memorable characters and an imaginative setting. Zombies rise up in Philadelphia, and the protagonist, Eleanor, needs to partner with the Spirit-Hunters to push back the undead threat and find her kidnapped brother.
The three books in her series just get better with each one, jumping from Philadelphia to... well let me not spoil things. There's a lot of travel in the other books in the series, and the landscape is just as lush and developed as the first. And there's even an eBook prequel, for those of you who need a little more when the books are finished.
Her next series, The Witchland Series, will launch with Tor in the Fall of 2015 with the first book, Truthwitch.
2. The Hybrid Chronicles (Kat Zhang)In addition to having a really unique story, Zhang's trilogy is beautifully designed. Those covers. My goodness. You want these books in your library just so you can show people how gorgeous they are.
But let's talk about that unique story.
Dystopian books... we've all read plenty of them. But Zhang's has an awesome, fresh take, where children are born with two souls, and one eventually fades away, the other becoming dominant above the other. So you are LITERARLLY LOSING A PIECE OF YOURSELF. Ugh, my feelings. The story focuses on a protagonist that is the recessive, supposed-to-fade-away soul. And in this society, if your soul doesn't fade away, you're a "hybrid" and therefore, run the risk of being taken away.
The way the two souls talk to one another... ah, this series. You'll cry. Just accept that going in.
Bonus Reads: Much like Dennard, you can catch Zhang sharing writing advice over on Publishing Crawl, a group blog full of other YA writers, like E.C. Myers (The Silence of Six), Adam Silvera (More Happy Than Not), and many more.
3. Across the Universe (Beth Revis)I always like talking about Revis' series, because Across the Universe was the first book I ever bought strictly based on blogger buzz. When the book came out, it seemed like every single book blogger was talking about it, gushing about the story and the absolutely gorgeous cover.
The series follows an enormous spaceship and its trek across the universe (ahhh) to colonize a new planet. Inside the ship, colonists are frozen while a micro society of people running the ship spend their entirely lives running the operation. The story jumps between point of view, from the young Ava, a colonist who is awoken, to Elder, the young, soon-to-be-leader of the Godspeed ship.
The series wrapped up this year with Shades of the Earth, and like Dennard's series, there are some eNovellas to read here and there as you work your way through the books.
4. The Vicious Deep (Zoradia Cordova)There was a sudden explosion in mermaid books back in 2012, and they seriously seemed to be everywhere. Cordova's Vicious Deep series did a little something different with the genre, blending in a ton of monsters and creatures from all over fiction. Shape shifters find themselves at home in her epic series, along with vampires and other newly dreamt up monsters that I won't spoil for you.
In The Vicious Deep series, we're introduced to a half man, half merfolk (don't call him a mermaid!) that discovers a.) he's half man / half merfolk and b.) is one of the possible heirs to the sea throne. Thrust into an unknown world with old and new friends, it's one really fun, wildly imaginative adventure that's hard to put down. The final book in the trilogy, The Vast and Brutal Sea, came out back in July.
5. The Syrena Legacy (Anna Banks)More mermaids! But again, don't call them mermaids. In Banks' New York Times bestselling series, they are the Syrena. And they are also hilarious.
Banks' mermaid series, much like Cordova's, is chock full of humor and wit. The characters are awkward and clumsy, the story is fun and thrilling... it's a great trilogy that's as funny as it is moving. And don't even get me started on how gorgeous these hardcovers look completed on a bookshelf.
And if three books don't feel like enough (and they won't, because these are so good), Banks has a number of eNovellas set in the world of the trilogy. Three of them, actually. All worth reading.
6. Shatter Me (Tahereh Mafi)Paranormal romance + dystopia + superpowers + hella gorgeous prose = the Shatter Me series by Tahereh Mafi. A 17-year old girl has the power to kill with her touch, the world is crumbling around her, and the government wants to use her as a weapon. The final book in her epic series, Ignite Me, came out earlier this year.
And, like a very of the books I mentioned earlier, the Shatter Me series has a couple eNovella tie-ins that have since gone to print.
7. Under the Never Sky (Veronica Rossi)I was first introduced to Rossi's series when the first book was one of those Kindle Deal promotions. I picked it up for $1.99, sort of forgot about it, and when I had a bit of a dip in my to-read queue, started it. And I was so angry with myself. I tore through the book, loving the wild world Rossi created. A dystopian landscape and a people split, one side kept inside a place called Reverie, a dome full of technology and safety, and the Wasteland, the outside, full of "savage" tribes of people.
It's Dwellers (inside folks) vs. Outsiders (well, outside people), with a ruined landscape and a shifting sky that blasts the earth with Aether storms. From the wild futuristic technology of the Dwellers to the powers and gifts of the Outsiders, the descriptions and the setting are just as exciting and absorbing as the actual plot. You'll get lost in this world.
8. The Darkest Minds (Alexandra Bracken)Is it weird to check out a series just because of a totebag? I hope not. Because after picking up a "let's carpe the hell out of this diem" tote at Book Expo America this year, I decided I had to check out the first book in Bracken's trilogy. I mean, come on. That's a good quote. Whoever made those totes, kudos. That was some good marketing. In Bracken's series, a plague leaves a majority of kids across the country either dead or gifted with incredible psychic abilities. These kids get sent off to camps, they escape, the government hunts them, and a thrilling story (worth of such an awesome tote) ensues.
---
Now that I've listed a few of my favorites, what are some of yours? Sound off in the comments! I've already been yelled at by friends for not starting the His Fair Assassin series. Give me (and our readers) some more to add to the list.
___________________
Also on The Huffington Post: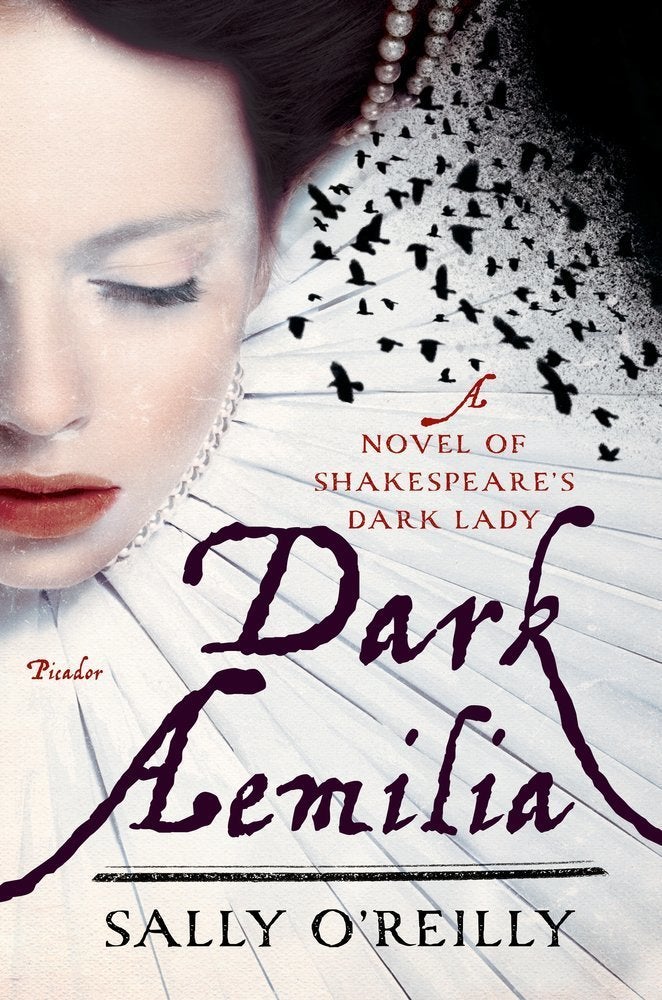 Books To Sweep You Off Your Feet
Related
Popular in the Community