Marissa Mayer has managed to squeeze even more news into the busiest day of her career at Yahoo, where she took over as CEO in 2012. After officially announcing the $1.1 billion acquisition of Tumblr on Monday, Mayer also announced that Yahoo will be overhauling Flickr, the Yahoo's once-loved photo-sharing website, as well as opening a new New York headquarters for the city's employees.
The biggest photo lovers will see is more storage -- a lot more. Flickr will give away 1 terabyte of space on its servers for no cost. For comparison, Gmail, Google's email service, gives away only one-thousandth of that storage space for free. For even ardent photographers, this is nearly unlimited space. Flickr's team promised that users' photos "will be there forever," trying to assuage fears that Yahoo will one day delete pictures as it did with data of GeoCities, a web-hosting service that Yahoo shuttered in 2009.
Flickr's website will also be cleaned up to put less emphasis on text and white space and more emphasis on photos. "Today, we're thrilled to take Flickr even further with a beautiful, completely re-imagined experience that puts photos front and center," Mayer wrote in a Tumblr post announcing the news, which also included a new Android app. Taking a cue from Facebook and Twitter, it seems Flickr members can add cover photos to illustrate their profile pages.
(The story continues below.)
New design: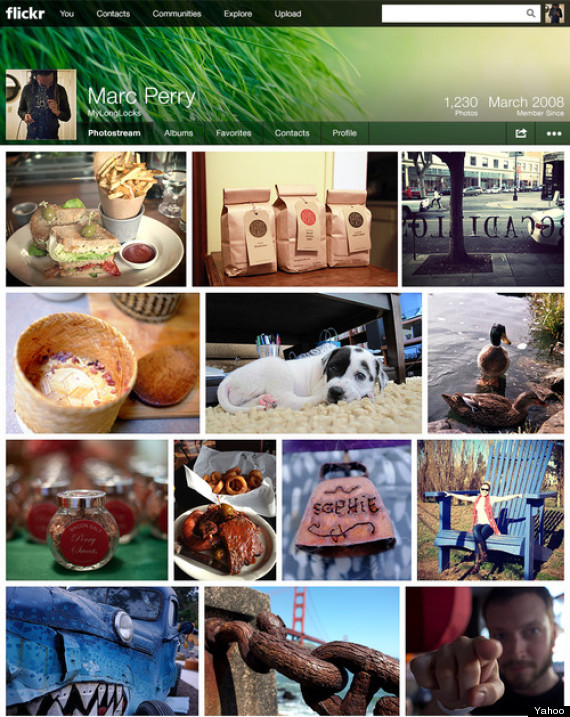 Old design: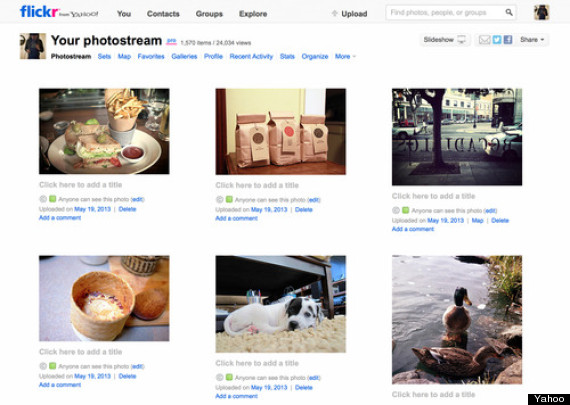 At a press conference in New York, Mayer also announced that it will be leasing a part of the old New York Times Building in Times Square as its New York headquarters, according to GigaOm. "Twenty years ago, if you looked out the window, there were plenty of yahoos in Times Square," jokef Michael Bloomberg. The New York mayor has been making a push to attract more technology companies like Yahoo to the city.
It's the story of Flickr that has users of Tumblr, one of New York's tech success stories, worried that Yahoo will ruin what is quirky and special about the blogging platform. The aging tech giant bought Flickr in 2005, and managed to drive away users by requiring Yahoo email addresses to log in and missing the rise of photo-sharing smartphone apps like Instagram.
Before You Go

Tumblr Users React To The Yahoo Acquisition
Popular in the Community