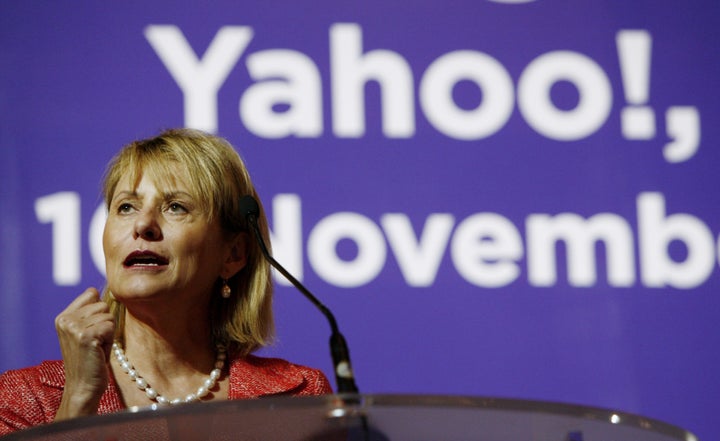 It's been rough going for Yahoo CEO Carol Bartz.
There have been rumors that AOL may be eyeing Yahoo for a takeover. The company has seen a handful of high-level executives jump ship. Fortune speculated of Bartz, "her days are numbered" and Daily Finance reports she had the dubious honor of being named "most overpaid CEO."
But Bartz says she can handle it.
"If I am being shown the door, I am coming in the door," she said during a recent interview with Fox Business , when asked about the flurry of negative press. She continued, "I'm here to stay. Do I look like a wimp?"
At a press conference in September, Yahoo's Blake Irving struggled to explain what Yahoo is. Bartz offered a pithier description: "Our job is fantastic information for people in fantastically interesting ways [...] We exist in this wonderful place called what you need to find out about your world and the world, you come to Yahoo! right now."
Bartz was also asked about the exodus of several top-level employees. Her response:
You know, when you put in a new coach in there's going to be change. And when you bring a new coach in, the coach has to put a team together. Change actually affects people. It affects them in asking is this a job that I want anymore, is this a job we want them to have anymore, and by the way, here's all these new people lined up to come and say we want to work at Yahoo!. So change just happens with new management and it's actually refreshing for all of us. So 15,000 employees, three people left? That's OK.
Related
Popular in the Community