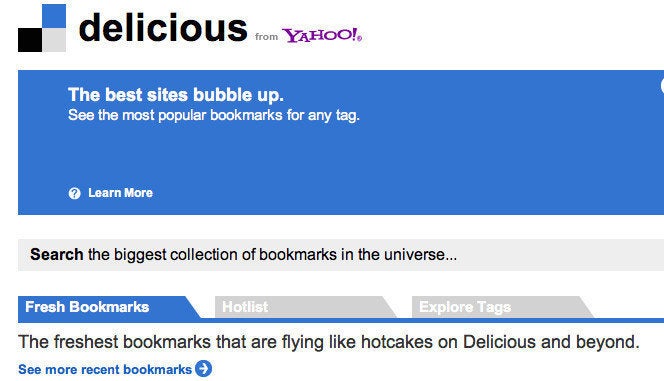 The company is currently looking for a way to financially separate itself from Yahoo, rather than close for good, reported CNET News. It's not clear as to whether or not the look to move away from Yahoo was spurred by the threat of shutting down, or if Yahoo had planned to sell it for some time.
We're actively thinking about the future of Delicious and we believe there is a home outside the company that would make more sense for the service and our users. We're in the process of exploring a variety of options and talking to companies right now. And we'll share our plans with you as soon as we can.
News of Delicious' shutdown came as part of a list of services Yahoo planned to shut down, which was leaked by a Yahoo employee. The news also came after the recently troubled company announced nearly 700 layoffs right before the holidays.
Popular in the Community