You have to give Yahoo credit for figuring out how to make a splash.
Putting Steve Aoki on stage at Lincoln Center's Avery Fisher Hall with no intro - just a thumping beat - made it clear that they wanted to rock the house. And, while a dance party didn't ensue - lots of new video initiatives did make their way onto the stage.
Year Two of Yahoo Live - in partnership with Live Nation, is expanding into new live categories beyond music.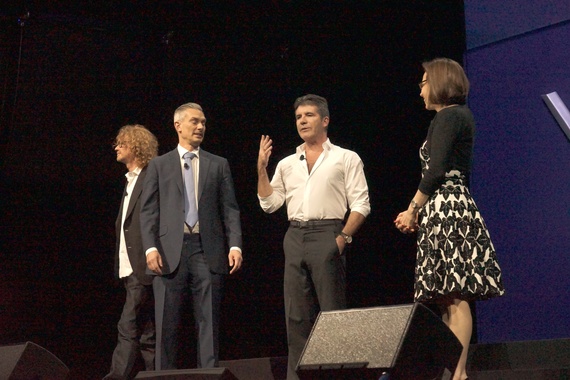 Superfan Live,which will offer after-shows for prime time television fan-favorites, Everybody's Business, a live weekly show on Yahoo Finance and Yahoo News Live with Katie Couric were part of the new Live programming announcement.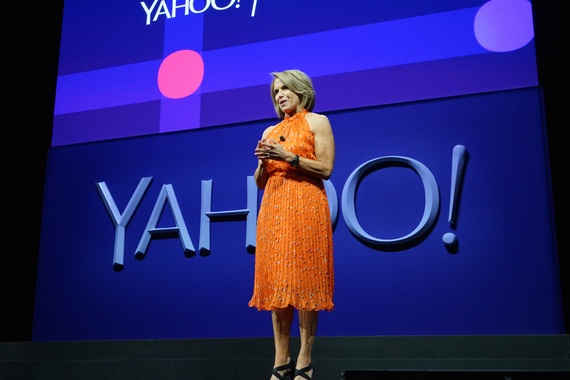 Ultimate DJ is a Simon Cowell 'competition show' - similar to the X Factor, "Ultimate DJ" will pit up-and-coming electronic music producers and DJs against one another. He's teamed up with Ultra Records - the EDM powerhouse - to produce the show.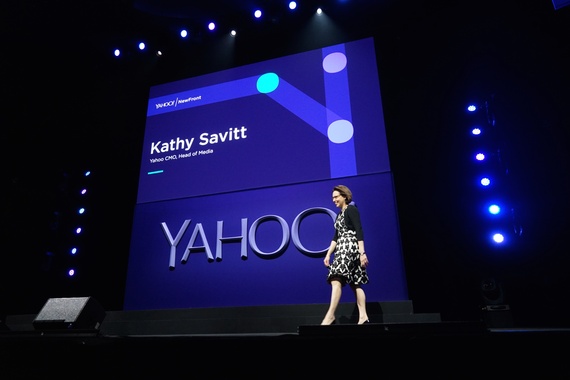 Yahoo calls its content editorial verticals "Digital Magazines" which they launched in 2014. Interestingly the unbranded category verticals are climbing up the charts, often beating big brand magazines in categories including]Yahoo Style, Yahoo Beauty, Yahoo Movies, Yahoo Travel and Yahoo Parenting. And in 2015, the goal is to evolve the magazines into full fledged video channels.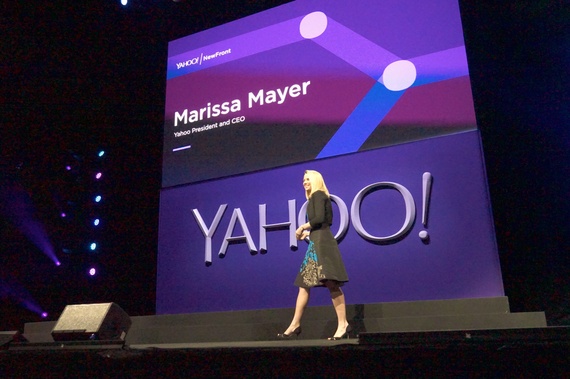 Yahoo's push into video included 14 new video series for a total of 47 original series In addition to I Am Naomi and Riding Shotgun, other new series include Thug Kitchen, YourTech, #OneSmallThing, NewsBites, Viewfinder, Made It With, Made Good, MLB Condensed Games and Offensive Interference.
And in long form - Yahoo had another series launch as well. Yahoo announced The Pursuit, an edgier, 21st century take on Friends in the era of social media.
REAL LIFE. REAL NEWS. REAL VOICES.
Help us tell more of the stories that matter from voices that too often remain unheard.