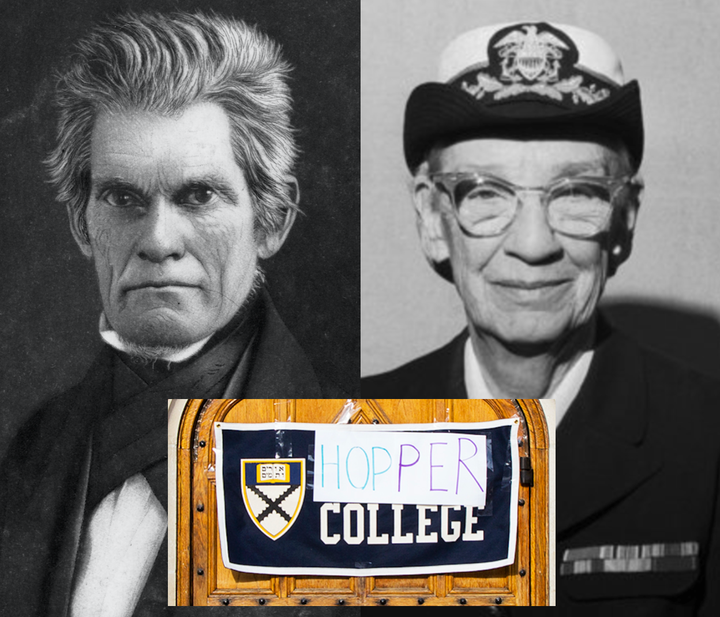 Yale University announced Saturday that they will officially change the name of Calhoun College, a residential college named after slavery advocate and former Vice President John C. Calhoun.
The new name, which becomes official on July 1, will instead honor Grace Murray Hopper, a rear admiral of the Navy who earned her doctorate in mathematics at Yale in 1934 and was a pioneer during the early years of computer programming.
The switch comes after months of protests led by Yale students, employees and Connecticut residents who claimed that Calhoun and his beliefs about race and slavery stained the university's reputation.
"The decision to change a college's name is not one we take lightly," Yale President Peter Salovey said in a press release. "But John C. Calhoun's legacy as a white supremacist and a national leader who passionately supported slavery as a 'positive good' fundamentally conflicts with Yale's mission and values."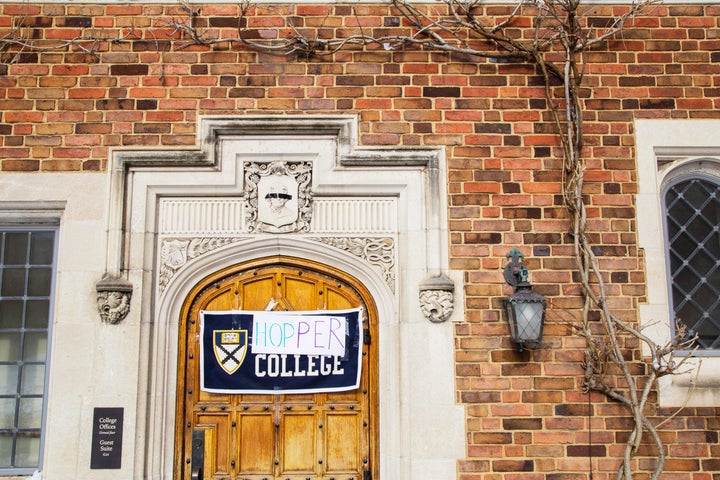 During her years of research, she and a team at Harvard University produced an early prototype of the electronic computer known as the Mark I, according to the National Women's History Museum. She's even credited with popularizing the term "bug" to describe a computer malfunction.
Saturday's statement walks back a decision Salovey made in April when he first announced that the university would keep the name Calhoun College, telling students that Yale "cannot erase American history but we can confront it, teach it, and learn from it."
Salovey said Saturday that his concerns about confronting Yale's past without erasing it with a series of new name-changes "remain paramount." But, Salovey added, the decision to change Calhoun College's name has birthed a new set of principles that will ensure "respect for our past, and enable thoughtful review of any future requests for change."
Undergraduate students suggested Hopper, along with nearly a dozen notable Yale grads, in early February during listening sessions with university trustees in charge of renaming colleges.
The name change won't take effect until July, one month before fall classes begin. Students at Yale are already celebrating their win.
By Saturday afternoon, students had already replaced Calhoun's name with Hopper's on placards throughout the college.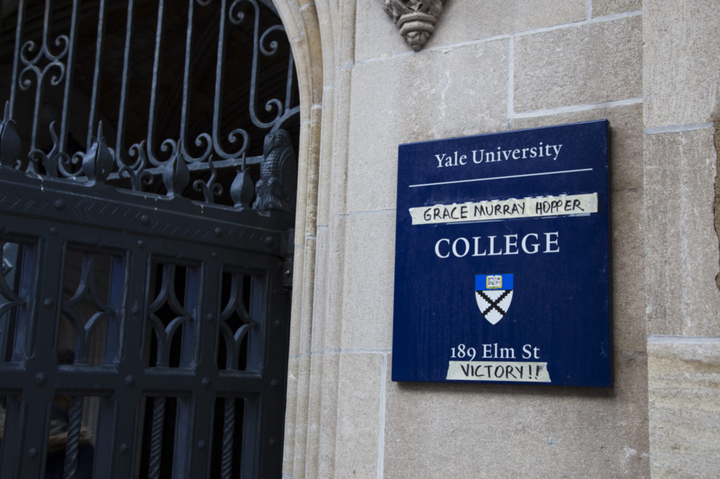 CORRECTION: An earlier version of this story indicated that Hopper was one of the first women in the country to receive a degree in mathematics. Women with doctorates in mathematics were relatively rare at the time, but Hopper was not among the first to earn any level of degree in the discipline.
Related
Before You Go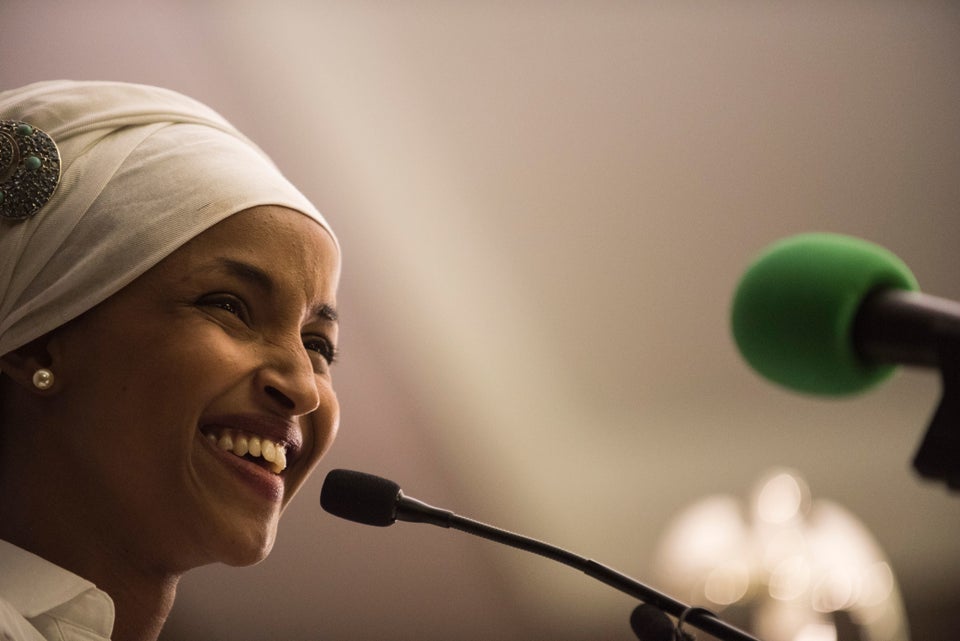 13 Women Who Persisted
Popular in the Community