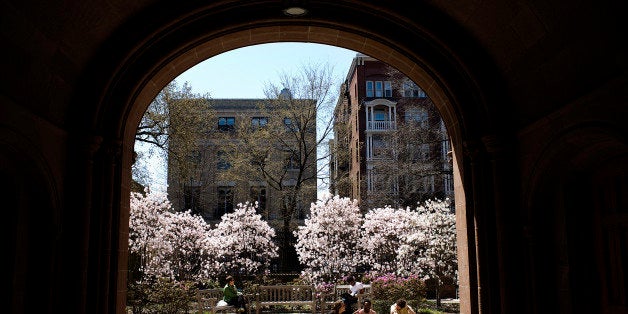 Over the years, the Yale endowment has grown from a humble sum intended largely to fund operations and scholarship to a massive pool of capital numbering in the tens of billions. Over this period of growth, Yale has had to wrestle with the ethical implications of its endowment policy. With the University endowment at a historical high and calls for divestment growing even more contested, it is critical that Yale define what role it must take both as an institution of higher learning and as an "ethical investor."
Exactly 43 years ago on April 15, 1972, The New York Times declared that Yale University had fundamentally redefined the role of its endowment.
"Yale University has decided to exercise its right to speak out when business corporations in which it has invested appear to be engaged in anti-social activities," the article read. "Yale thus becomes the first major university to resolve this controversial issue by abandoning the role of the passive institutional investor."
The article was referencing the Yale Corporation's adoption of the guidelines put forth in the book, "The Ethical Investor" — a 200-page manual that outlines the "ethical, economic and legal implications" of Yale's institutional investments. In short, Yale would no longer eschew the ethical consequences of its money management. The University had formally taken steps to become the first "moral investor" in higher education.
Calling all HuffPost superfans!
Sign up for membership to become a founding member and help shape HuffPost's next chapter