A Columbia University freshman claims she was denied entrance to a party at Yale's Sigma Alpha Epsilon fraternity on Friday night not because she doesn't attend Yale, but because, she says, she was told the Halloween party was for "white girls only."
Yale student Neema Githere, who was not present at the party, recounted her acquaintance's alleged experience at the off-campus party on her Facebook page on Saturday, adding that she, too, was turned away from a party there last year:
(In an email to The Huffington Post, Githere said her memory of being turned away from SAE last year is "fuzzy," but she clearly recalls feeling "demeaned and worthless... after hearing a brother mention race to me and my friends.")
Sofia Petros-Gouin, the Columbia student who says she witnessed the incident, told The Huffington Post that SAE brothers repeatedly said "white girls only." A group of Hispanic and black women were turned away, she said, "and a group of exclusively white girls from the bottom of the stairs were brought in, [with] the brother saying 'yes, this is what we're looking for.'"
"This weekend I was privy to both explicitly racist and absolutely abhorrent behavior at Yale's chapter of the SAE fraternity," Petros-Gouin wrote in a separate post on Facebook. "It's about time we take a seriously critical look at Greek life in this country in general and the way girls of color are treated at elite universities. As a girl of color myself it's an absolute shame that I and other girls consistently find ourselves at the margins, discriminated against (both explicitly and implicitly) and without a sense of belonging from the larger community."
A number of other women shared similar experiences under Githere's original Facebook post, including one who claimed the fraternity wouldn't admit her unless members could touch her afro.
Sigma Alpha Epsilon vehemently denies the claims, and says that as a result of the story, black members of the fraternity have themselves been subject to racial epithets, being called "Uncle Toms" by other black students on campus.
"We at SAE are a very open fraternity, in that, if we have room, the only thing preventing someone from entering our house is not having a Yale ID," an SAE member, who wishes to remain anonymous, told The Huffington Post. "The Yale Police requires us to ask for Yale IDs."
He said Yale Police had instructed the fraternity to only admit Yale students to its parties.
The fraternity typically allows any Yale student into its parties until the party becomes too crowded, reports the Yale Daily News, at which point SAE members have to personally let in would-be partiers.
He said police were responding to loud music and crowds outside the party at the time of the incident and threatened citations if the group out front didn't disperse. At that point, he says, SAE stopped admitting people and started clearing people off the porch, though the party continued inside.
A Yale University spokesman confirmed to HuffPost that police responded to a noise complaint at the fraternity that night, but said no police report was available. Regarding the Yale-only admission policy, he said police advise off-campus students on safe practices, but cannot tell them who they're allowed to let into their private residences.
The SAE brother told HuffPost the confrontation happened while SAE was attempting to clear people away from the house.
"An African American woman started yelling at the African American brother working the door, saying, 'It's because I'm black,' to which he replied, 'no' and pointed at himself, insinuating that he's also black and not discriminating," he added: "No one on the porch said anything to that extent."
(Githere told HuffPost this version of the story is untrue and that Petros-Gouin didn't interact with a black bouncer.)
SAE says it became aware of Githere's post Saturday night and immediately reached out to Yale's Dean of Student Affairs, Burgwell Howard, for more information. Fraternity president Grant Mueller met with Howard, who then emailed Githere for more information.
"You should be aware that I have been contacted by the chapter president, and he is anxious to understand exactly what you and your friend experienced," Howard wrote to the student, in an email obtained by the Yale Daily News. "He has received some mixed reports from his membership who may have been staffing the door that evening, so he would like to hear to accounting from you and your friend to see what actions may need to taken with his members."
Our chapter at Yale University is comprised of a diverse group of students, and similarly, the social event included a diverse number of attendees. However, we will continue to investigate this allegation to determine additional information. Sigma Alpha Epsilon is committed to the safety and well-being of our members and their guests, and our leadership has zero tolerance for any behaviors or actions that deviate from our values, mission and creed.
In light of the allegations, SAE says its brothers will attend a forum at Yale's Afro-American Cultural Center, where the Yale Daily News reports they will discuss the weekend's events in hopes of fostering an inclusive campus atmosphere.
Per the Daily News, various Yale administrators are also looking into the matter.
This story has been updated with comments from Sofia Petros-Gouin.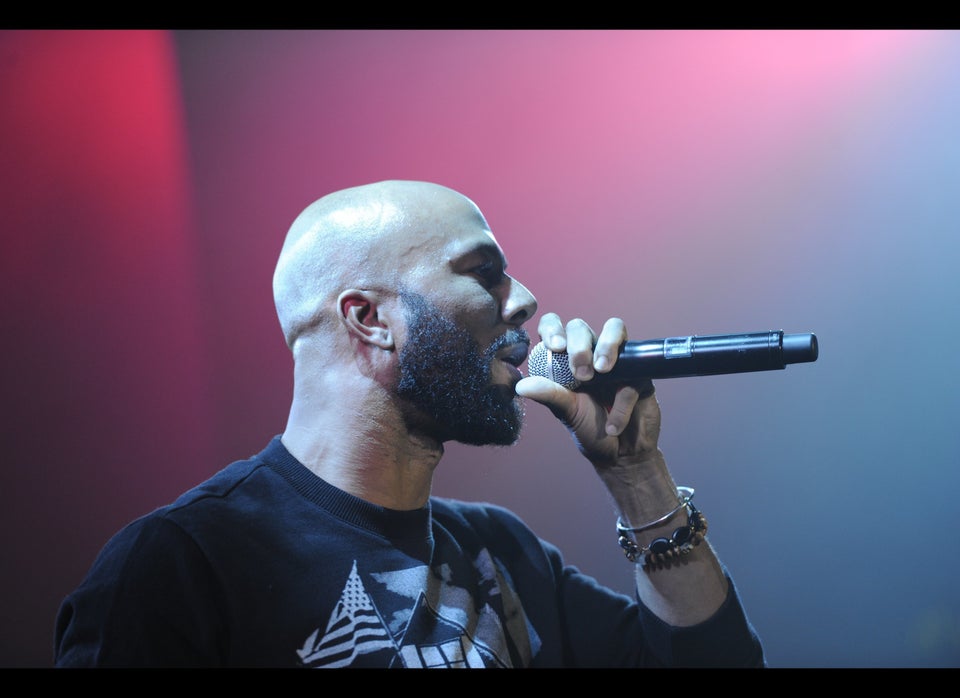 18 Famous Historically Black College and University Alumni
Popular in the Community