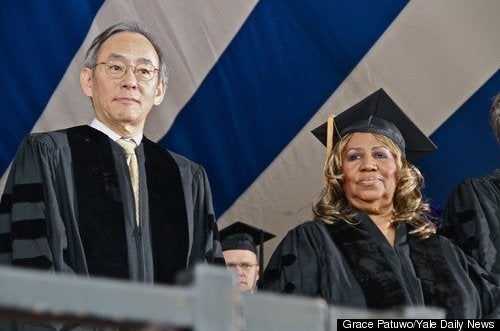 Almost 18,000 people flocked to Yale University today as the college celebrated its 309th commencement.
In the crowd were some familiar faces -- some there to receive honorary degrees, others to cheer on graduates.
Aretha Franklin and Secretary of Energy Steven Chu were among the honorary degree recipients. According to the Yale Daily News' Twitter feed, the university was unsure if Franklin was going to show and printed two inserts for the program. But the singer appeared, hat and all. (The Yale Concert Band played "Respect" as Franklin walked to the podium to accept her degree.)
In the audience was Steven Spielberg, whose son Theo graduated. Denzel Washington was there as well to cheer on daughter Katia.
Popular in the Community