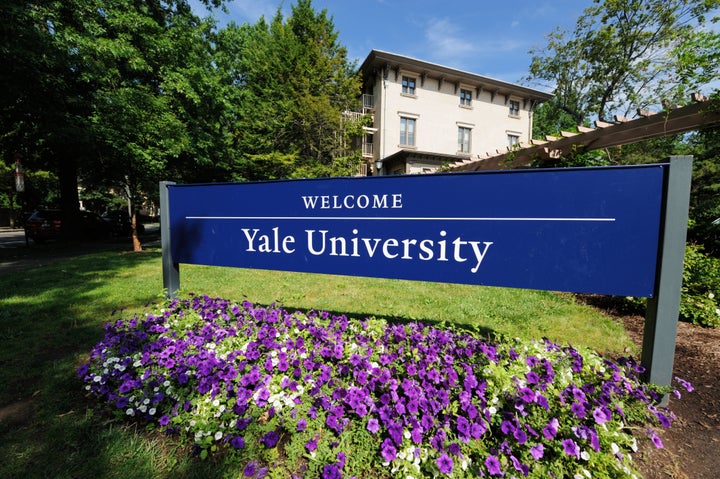 Even though Yale Law School published a press release touting the accomplishments of Brett Kavanaugh, its alumnus and President Donald Trump's new Supreme Court nominee, not everyone at the school is singing his praises.
As of Tuesday night, more than 200 students, staff members and alumni of Yale Law School signed an open letter calling for the institution to rescind its apparent support of Kavanaugh.
The letter, addressed to the law school's leadership and Dean Heather Gerken, argued that Kavanaugh, as a possible Supreme Court justice, puts American democracy in danger and called his nomination an "emergency."
"The press release's focus on the nominee's professionalism, pedigree, and service to Yale Law School obscures the true stakes of his nomination and raises a disturbing question," the letter's authors wrote. "Is there nothing more important to Yale Law School than its proximity to power and prestige?"
The letter cited several of Kavanaugh's past opinions, arguing that his conservative bias would place past Supreme Court rulings at risk. It also claimed Kavanaugh would act as a "rubber stamp for President Trump's fraud and abuse," pointing to the judge's support for expanding presidential power.
"At a time when the President and his associates are under investigation for various serious crimes, including colluding with the Russian government and obstructing justice, Judge Kavanaugh's extreme deference to the Executive poses a direct threat to our democracy," the letter read.
On Wednesday, Debra Kroszner, the school's deputy director of communications, gave this statement to HuffPost: "Yale Law School is a nonpartisan institution. We routinely acknowledge high-profile nominations of our alumni. We did exactly the same thing not so long ago when Justice Sonia Sotomayor '79 received her nomination to the High Court."
"Is there nothing more important to Yale Law School than its proximity to power and prestige?"
The open letter to Yale Law School argued that Trump's nomination of Kavanaugh is the president's way of overturning Roe v. Wade and making abortions illegal.
The letter pointed to a dissent penned by Kavanaugh, in which the judge sought to deny an undocumented teen the right to seek an abortion while in federal custody in Texas. It also highlighted another dissent written by Kavanaugh that argued the Affordable Care Act's contraceptive mandate violated the rights of religious organizations, "even though those organizations were granted an accommodation that allowed them to opt out of" contraceptive coverage.
The letter's authors said Kavanaugh's past opinions "give us grave concern that he will consistently prioritize the beliefs of third-parties over the oppressed," including in cases involving abortion and contraception, and medical care for transgender patients.
The students, alumni and staff called on Yale Law School's leadership to rescind its implied support for Kavanaugh, urging them to find the "moral courage" when there is "so little cost."
"Perhaps you, as an institution and as individuals, will benefit less from Judge Kavanaugh's ascendent power if you withhold your support," the authors wrote. "But people will die if he is confirmed. We hope you agree your sacrifice would be worth it."
The story has been updated with comment from Yale Law School.
Popular in the Community