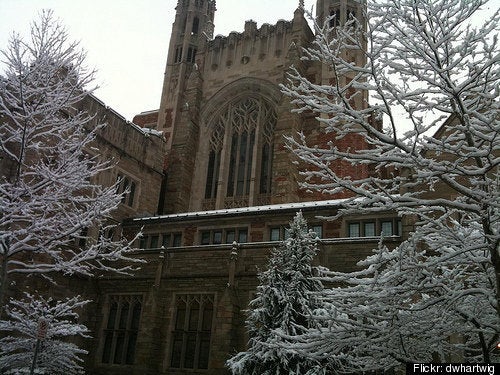 It's not easy being a legacy.
According to the Yale Daily News, 1 in 8 Yalies is a legacy, or one whose parents graduated from the university. That these hopefuls take a shortcut into Yale, however, is a misconception. The school's dean of admissions, Jeff Brenzel, told the Daily News that the real issue is how legacy applicants commonly place extreme pressure on themselves to gain entry to Yale.
Senior Christopher Reid is one such student. The son and grandson of Yale grads -- and the brother of a current student -- Reid grew up dreaming of life in New Haven.
He was so determined to continue his family's tradition that he transferred to a private school in the sixth grade and switched his focus from tennis to squash because he thought his chances for recruitment were higher.

"I tried my whole life to get into Yale," the Pierson College senior and Rye, N.Y., resident said.
For fifth-generation legacy Madelaine Taft-Ferguson, the desire to attend Yale was practically innate.

"I knew I wanted to go to Yale from when I knew what colleges were," she said. "I always had the grades, and everything I had heard about it was lovely."

While Taft-Ferguson said her parents did not pressure her to apply to Yale -- in fact, they encouraged her to apply to other schools -- she said she often heard her parents talk about Yale in their everyday conversations.
However, even upon acceptance to the school, some legacy students still face social obstacles.
Avery Lanman '13 -- a native of Palos Verdes Estates, Calif., whose great uncle, William K. Lanman, is memorialized through Lanman-Wright Hall and the Lanman Center in Payne Whitney Gym -- said having a legacy connection made it difficult for people to see past his name.
The legacy admission rate for the class of 2013 bottomed out at 12.7 percent, the lowest in 13 years. In the 1980s, a quarter of the school's students were the children of alumni.
What do you think? Would you go to your parents' college? Or do you already? Weigh in below!
Popular in the Community