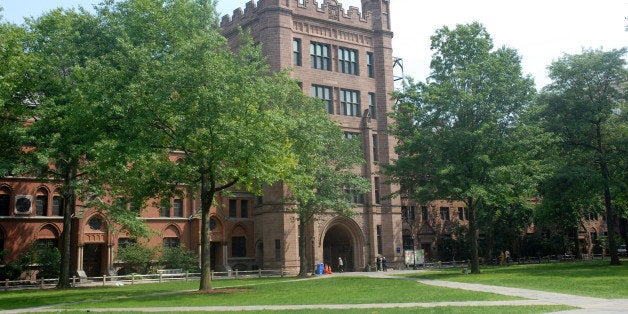 A Yale University student's punishment for attempting to sexually assault a fellow student amounted to a one-day suspension, the victim said.
The New Haven, Conn. university investigated the December 2012 incident and suspended the perpetrator for a semester after finding him responsible for both "sexual harassment" and "sexual misconduct in the form of intimidation." But because the punishment was handed down the last week of classes before spring finals, and the university gave the student 72 hours to leave campus, his punishment amounted to a one-day suspension, said the victim of the attack, a rising junior at Yale.
The 20-year-old female victim, who asked to remain anonymous, said the school sent her an email in June notifying her the offender would be back on campus taking summer classes.
"Yale is actually quite terrible with their penalties and I feel like a lot of the verdicts lack any teeth," she said. "And I believe it's actually discouraging other people from filing other reports."
The victim said the male student was "severely harassing" her and one night in December, just before winter break, attempted to sexually assault her. She filed a formal complaint in February, early in the spring semester, she said.
Stephanie Spangler, Yale's Title IX coordinator and deputy provost of student affairs, insisted the university is doing all it can to assist victims, noting the school uses "very broad definitions" of sexual misconduct to take as many complaints as possible. In cases in which students are found responsible for sexual assault, Spangler said, the school begins its consideration of punishment with expulsion.
The Yale administration has and will "apply as harsh a discipline as is warranted," Spangler said Wednesday.
Spangler said if a victim is not satisfied with the punishment, they can appeal. The female student said she did seek an appeal, but never got a response from the school.
When asked to comment on the victim's allegations that the administration effectively responded to her assault with a wrist slap, a Yale spokesman said Friday that the university cannot comment on specific cases.
During a hearing with the university committee that focuses on sexual violence, the female student said she was repeatedly asked why she didn't run away from her would-be assailant, who she said is far bigger than her. She broke down several times, she said.
Yale changed its process for handling sexual assault complaints following a 2011 federal investigation into the school's response to sexual assaults and sexual harassment on campus. The inquiry ended with a voluntary resolution in 2012, and Yale was fined by the Education Department for improperly reporting sex crimes.
The measures were supposed to spur reforms in how sexual violence is adjudicated, but the female student and others said in practice, little has changed.
"Basically, they're doing everything on paper, but what I found personally is despite all of these committees, and administrators appointed to focus solely on these issues, there's still sort of a disconnect on what Title IX means," the Yale junior said, referring to the federal gender equity law requiring colleges to properly respond to sexual violence.
"I realize the school can't take away my pain, the school can't take away the trauma," she added. "But what Title IX is asking for is for the school to try to do its part to ease my recovery process."
Yale's changes include semi-annual reports on sexual violence and the university committee that reviews complaints. A 2012-13 report notes some students remain confused about the definition of sexual misconduct and the process for reporting it.
"Just as I was discouraged from filing a formal disciplinary report in 2009, that's continuing in 2013," said Alexandra Brodsky, a Yale law student who was the victim of a sexual assault attempt. As an undergraduate, Brodsky was among the women who filed a Title IX complaint against Yale in 2011, spurring the federal investigation.
Brodsky criticized the Education Department for failing to force significant improvements at the school.
"We really need the Education Department to really be enforcing this law," Brodsky said. "No wonder Yale is behaving this way. It's gotten away with these violations, why would it think it needs to change?"
The victim of the attempted assault said her experience has inspired her to campaign for protecting future victims.
"In order for our campus to be a better, safer place, it's up to the students to be there for each other and fight for each other," she said. "This thing is only going to work if everyone is on board."
UPDATE: This article was changed to remove the victim's name for her protection, after she previously identified herself openly.
Before You Go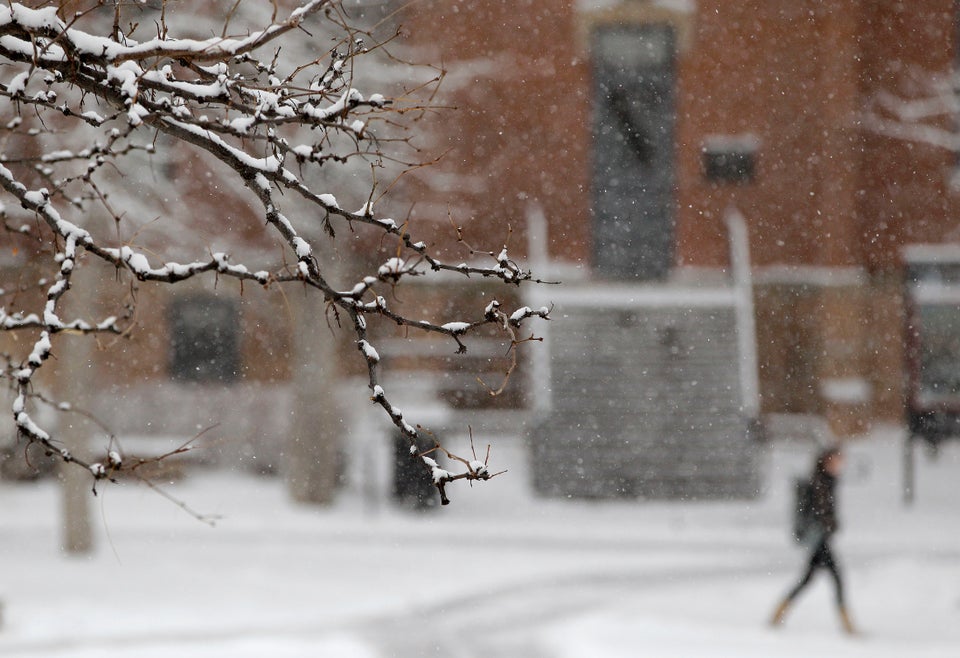 Schools Investigating Or Reviewing Policies On Sexual Assault
Popular in the Community